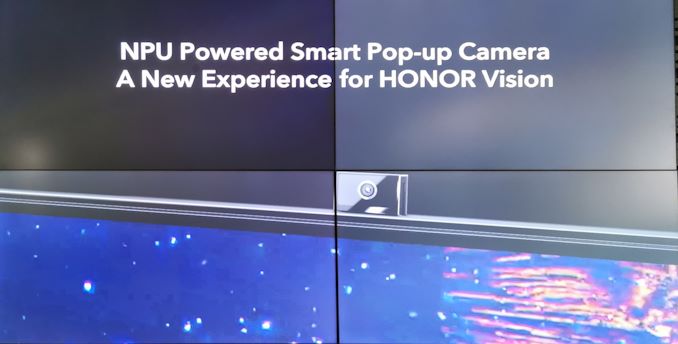 Not being shy to take some gambles, this one appears to be its biggest yet: Honor is going to be developing both TVs and display scalers for the consumer market. Today at a briefing Honor disclosed some minor details about its new Honghu 818 chipset, which it states will be the driving force behind its push into consumer televisions.
The company stated that more details will be given at its Developer Conference in Songshan next week, but the preview details included that the processor will have an 8-core design, feature Huawei's NPU machine learning silicon, audio optimization through the Histen technology, and a variety of decoding and upscaling features.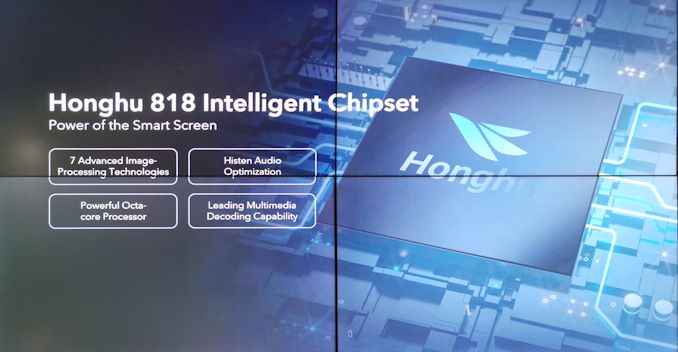 On the list of the 'seven advanced image processing technologies' includes HDR, super resolution (upscaling), noise reduction, dynamic contrast improvement, auto color management, local dimming, and motion estimation/motion compensation for high-frame rate interpolation. None of these technologies are new, but having them together in one accelerated implementation is going to be a cornerstone of this market in the future.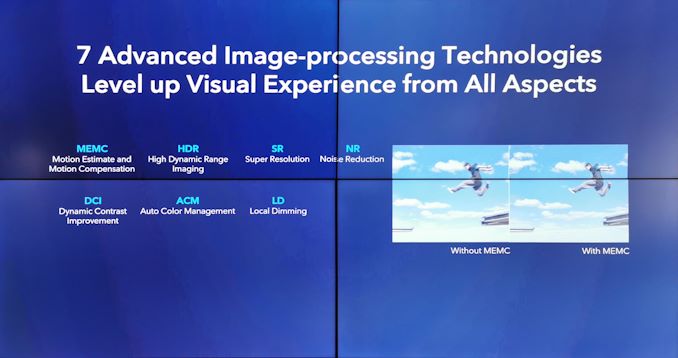 Honor also previewed a mock-up of a television display with a pop-up camera, showcasing how these devices could be used for face-to-face interactions. The company wasn't saying much today, but it sounds like they'll be producing a reference display design that might be used for other companies to work on, or selling the devices themselves. We might see the platform be the first to introduce a new OS from Huawei, so it will be interesting to see how common streaming services support the new platform.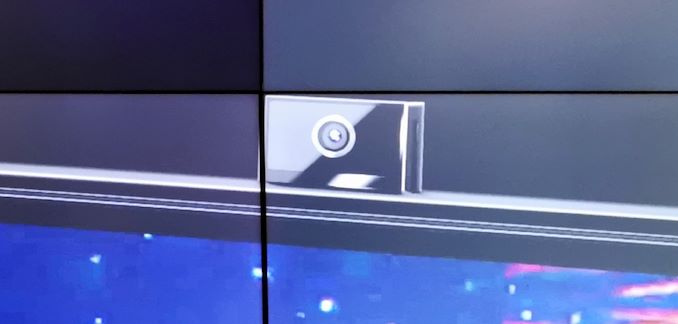 There are a number of high-resolution focused AI-enabled optimization display processors on the market already, such as Sony's X1, Samsung's Quantum Processor, and LG's Alpha 9. Honor's take on this market relating to the processor will be next week, with perhaps a device or two on display at IFA in early September.
Related Reading