System Performance
The Intel Core i7-3517U is the second fastest ultrabook processor Intel offers, behind the i7-3667U capable of going all the way to 3.2GHz on a single core. That, coupled with the pair of 128GB SSDs in striped RAID, should allow the Acer Aspire S5 to produce some fairly impressive performance numbers. Intel's HD 4000 graphics are also finally capable of DirectX 11, allowing us to run 3DMark11 and produce comparison results with slightly heavier ultraportable gaming systems.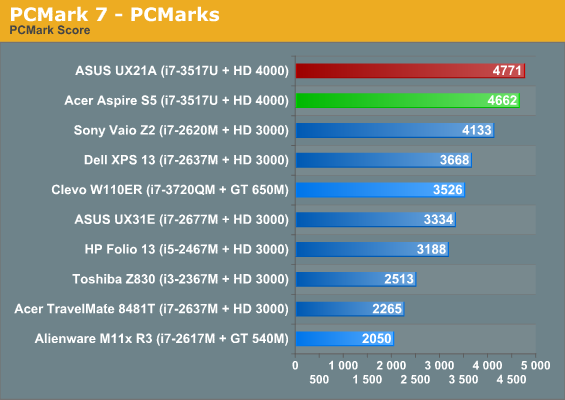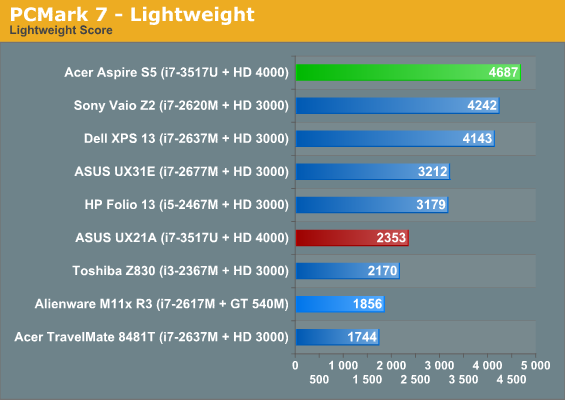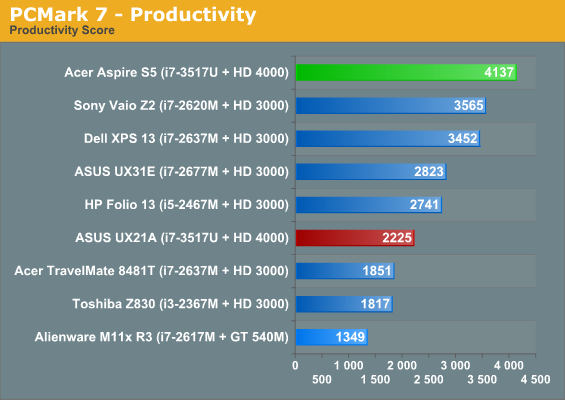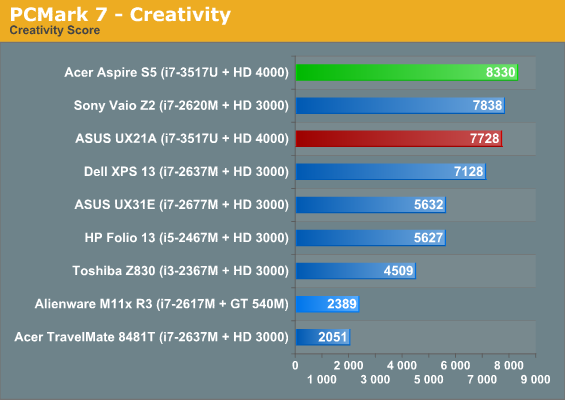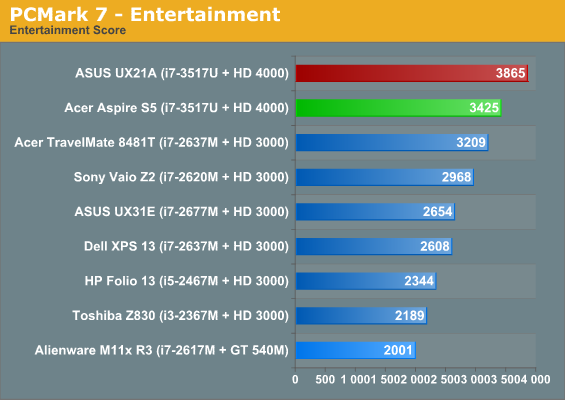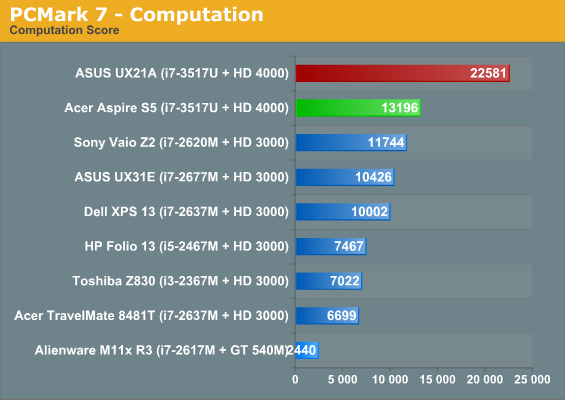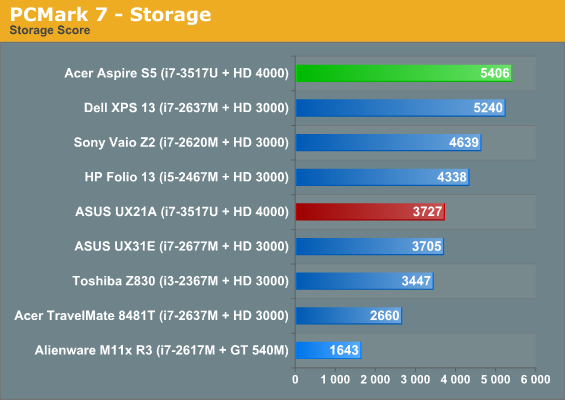 For the most part, the SSD solution in Acer's notebook does indeed seem to be the fastest we've yet tested. That gives it a slight edge against the otherwise comparable ASUS Zenbook Prime UX21A. For reference, even in Microsoft's Performance Advisor, the striped SSD maxes out the score at 7.9.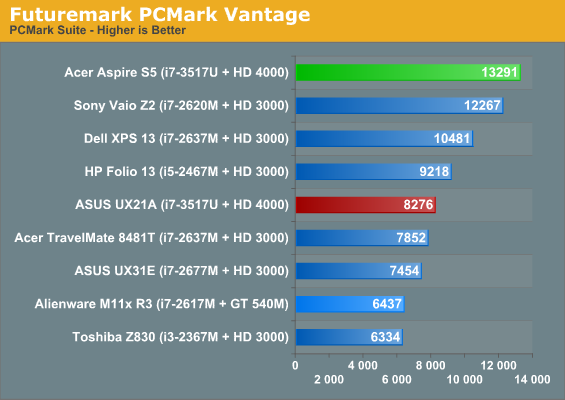 PCMark Vantage tells the same story, favoring faster SSD solutions against virtually anything else.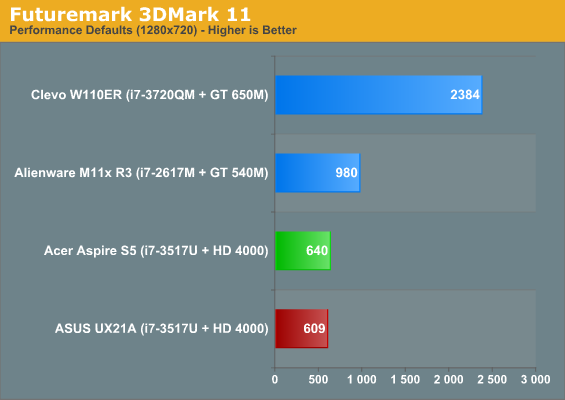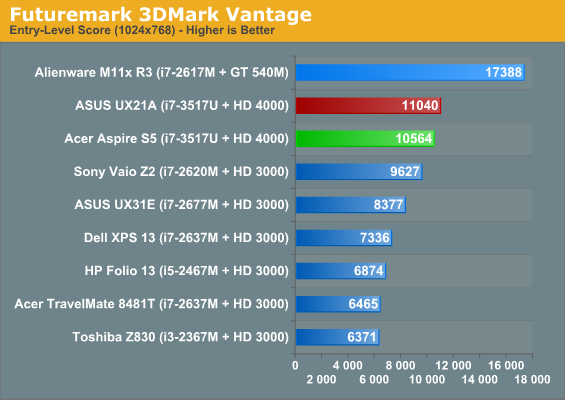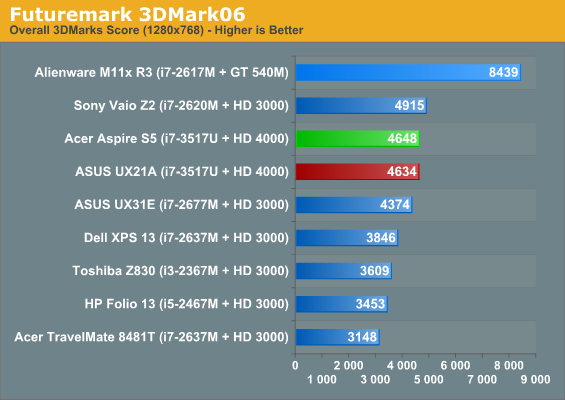 Unfortunately, 3DMark performance remains less than impressive. Pay attention to 3DMarks Vantage and 06 in particular; the faster, standard-voltage CPU in the Sony Vaio Z2 gives the last generation HD 3000 more breathing room and allows it to outperform the otherwise substantially faster HD 4000 graphics core.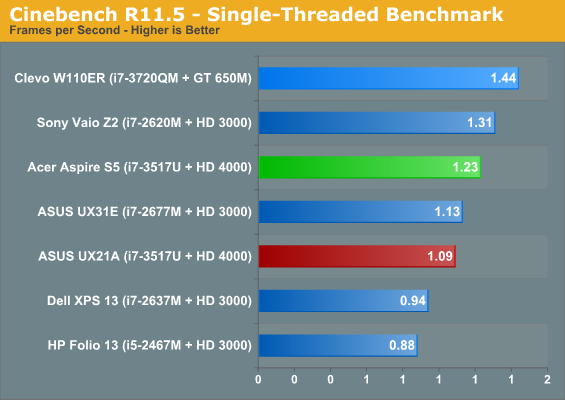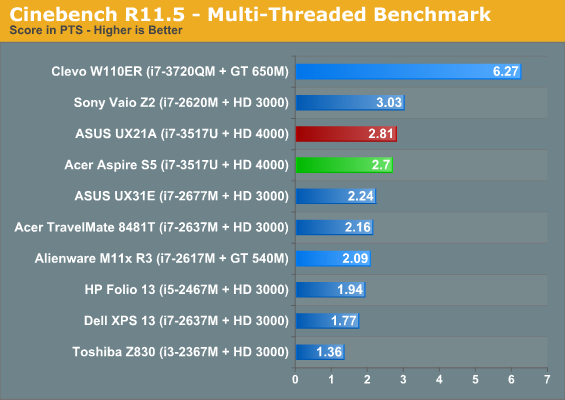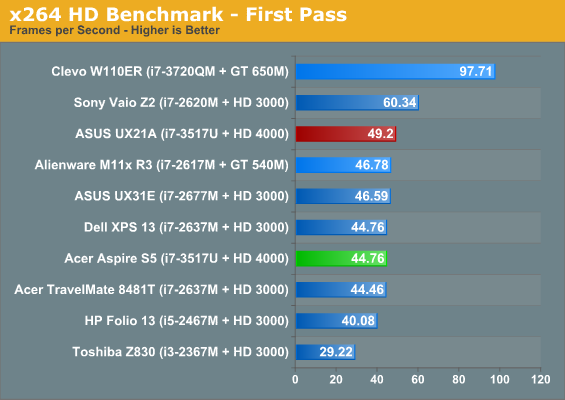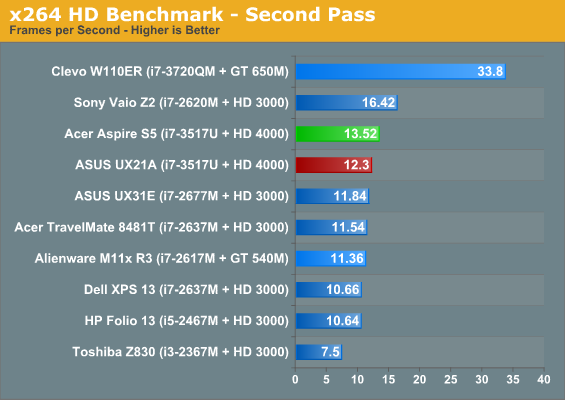 More fundamental CPU performance is about where it ought to be. The S5 and ASUS UX21A tend to trade blows, and I suspect this largely has to do with how each notebook manages its own thermals. For testing, the trap door of the S5 wound up being open the entire time, allowing the S5 to run its processor a little harder.