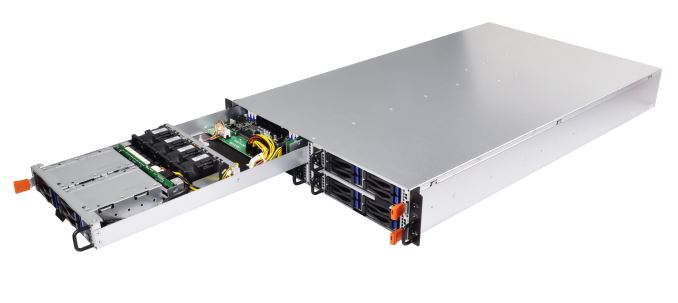 This week is Intel's Developer Forum in San Francisco, the annual event where Intel and Intel's partners show their latest products and discuss a number of core topics to Intel's business. Last year the focus was on the new Skylake microarchitecture, and this year we have down on our list a number of 3D XPoint and Xeon Phi discussions and announcements. One of the first to contact us with their IDF news was ASRock Rack, the server arm of ASRock, about their high-density Xeon Phi solution.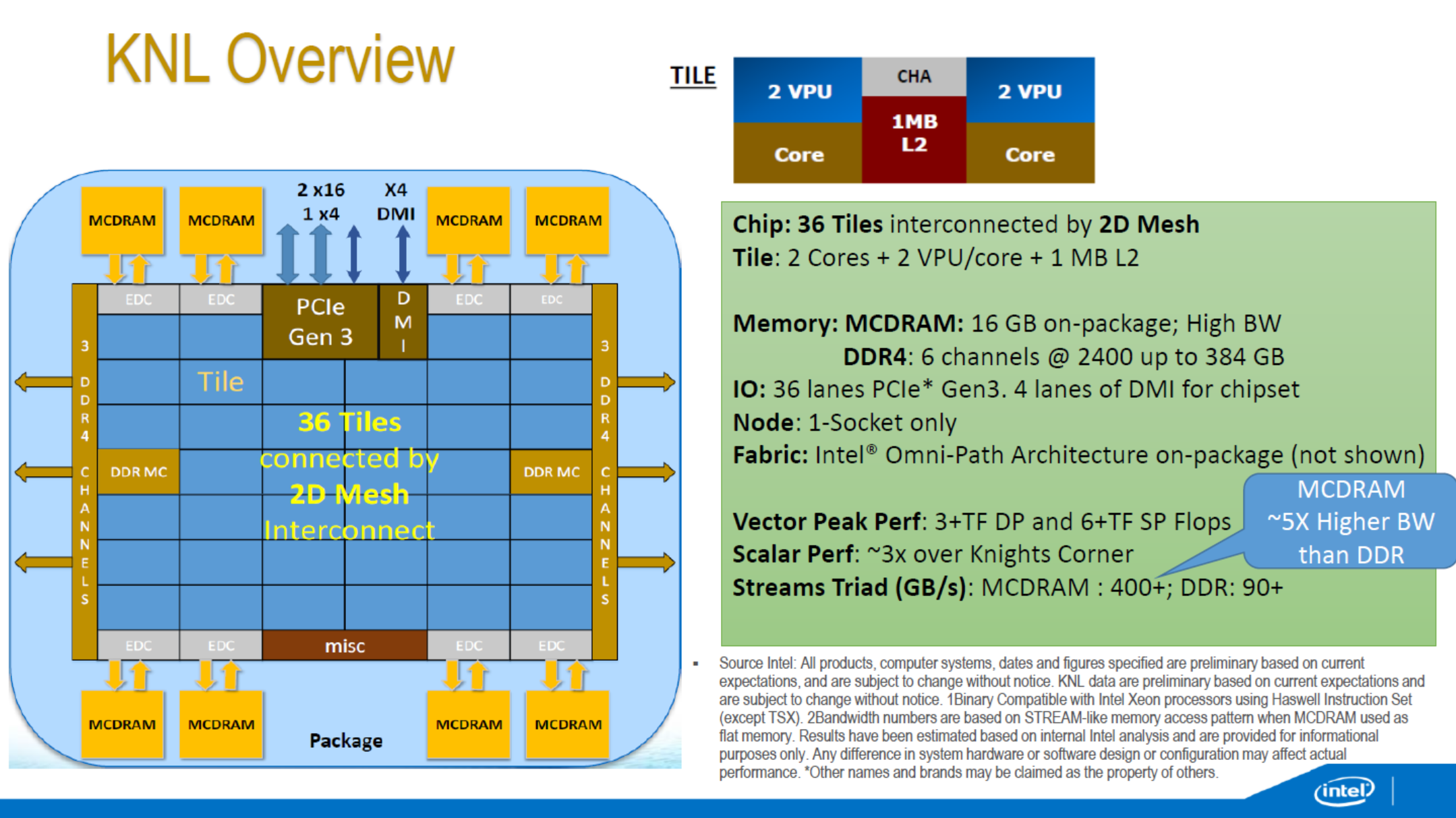 Overview of Xeon Phi X200, Knights Landing
The Xeon Phi many-core platform is transitioning from an add-in card to stand-alone processor, with the latest Knights Landing generation offering up to 72 high performance cores (now a couple of generations away from a pure Atom core) with combined high-bandwidth MCDRAM and the potential for Intel Omnipath support directly on the package. We covered the discussion and launch of Knights Landing last year at Supercomputing15, and saw some preview customer systems at Computex a couple of months ago, however the mix of ISC16 and IDF16 has most of the enterprise consumer-focused system releases surrounding Knights Landing.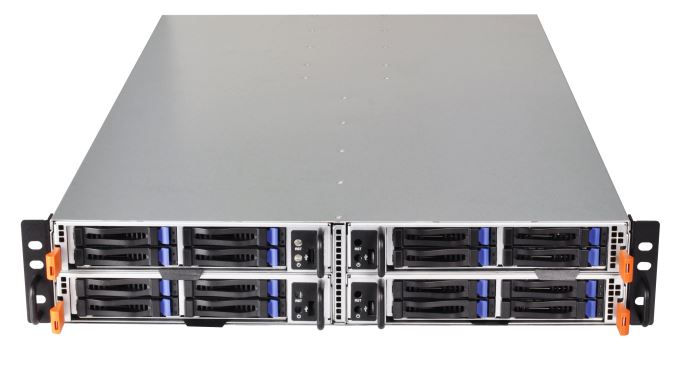 For a segment of Xeon Phi customers, density is important. Pack 'em, rack 'em and stack 'em is the end goal, and the 2U4N-F/X200 aims to do just that. The 2U server uses half-width modules to fit in four separate systems in the chassis, each with an X200 Xeon Phi CPU, six DIMM slots with support for DDR4 2400/2133 RDIMM/LRDIMM, four 2.5-inch storage slots (either 4xSATA/SAS or 2xNVMe+2xSATA/SAS), two PCIe 3. X2 slots, one M.2 slot, a combination 1600W 80 PLUS Platinum redundant (1+1) power supply for the four nodes, two GbE Intel i350 network ports and integrated IPMI 2.0 (via AST2400) with KVM and a dedicated LAN port.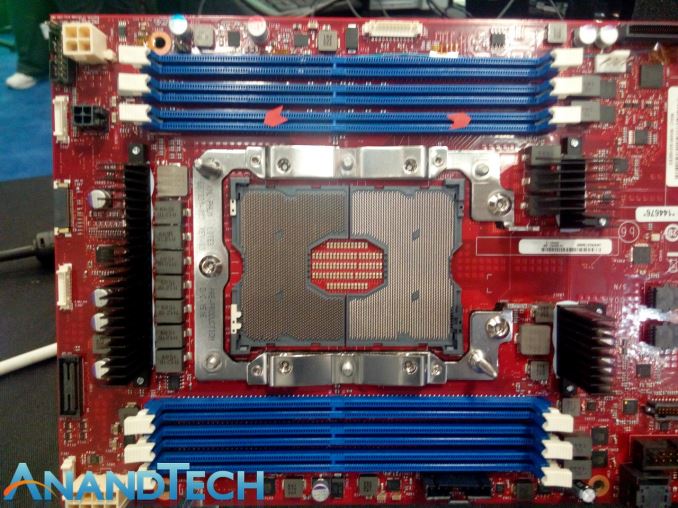 P1 Socket for Xeon Phi, seen at Supercomputing15
Xeon Phi uses Intel's P1 socket, which we saw back at Supercomputing15 and has been characterised in recent media as the LGA-3647 socket. At this point in time, Intel has only confirmed this socket for Xeon Phi use, and other use cases are not yet verified. ASRock Rack states that their platform on show at IDF16 this week will support all the main Xeon Phi X200 CPUs, and they have support in the works for Omni-path associated SKUs. Professional users interested in ASRock's high-density platform will have to get in contact with their regional branch for more information and pricing.

Source: ASRock
Related Reading: