AnandTech Storage Bench - The Destroyer
The Destroyer is an extremely long test replicating the access patterns of very IO-intensive desktop usage. A detailed breakdown can be found in this article. Like real-world usage and unlike our Iometer tests, the drives do get the occasional break that allows for some background garbage collection and flushing caches, but those idle times are limited to 25ms so that it doesn't take all week to run the test.
We quantify performance on this test by reporting the drive's average data throughput, a few data points about its latency, and the total energy used by the drive over the course of the test.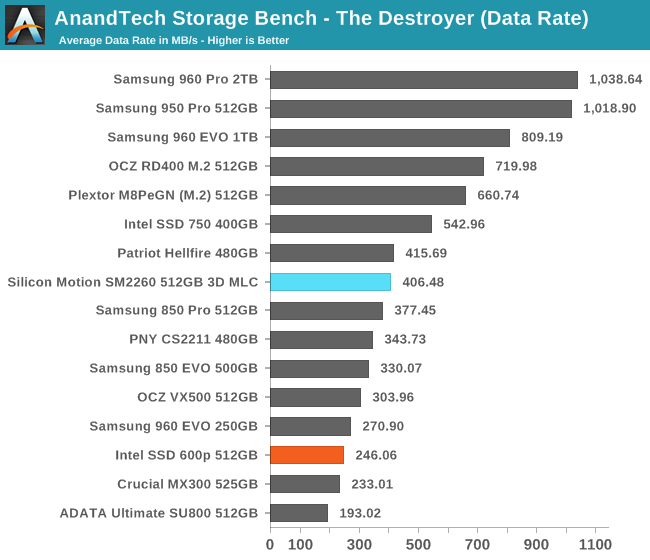 The SM2260 sample's average data rate on The Destroyer is just a hair slower than the Phison-based Patriot Hellfire. This makes the SM2260 sample the slowest NVMe SSD using MLC NAND, but it's still faster than any SATA SSD.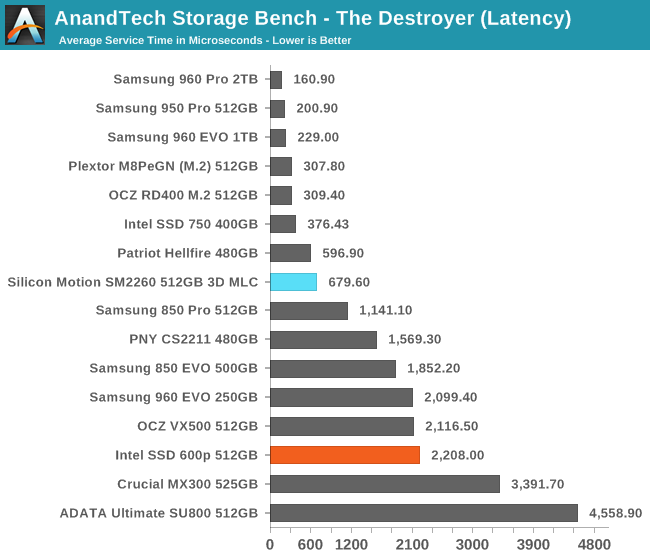 The SM2260 sample's average service time during The Destroyer is again in last place for NVMe/MLC SSDs, but the SATA SSDs and some of the TLC-based NVMe SSDs are trailing behind by a wide margin.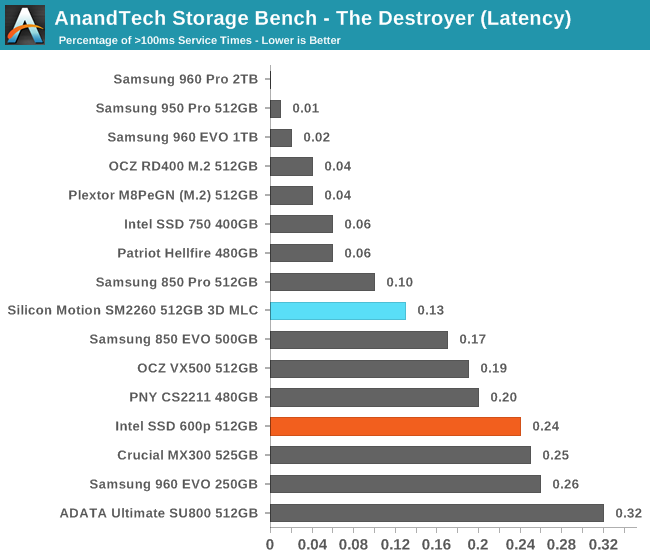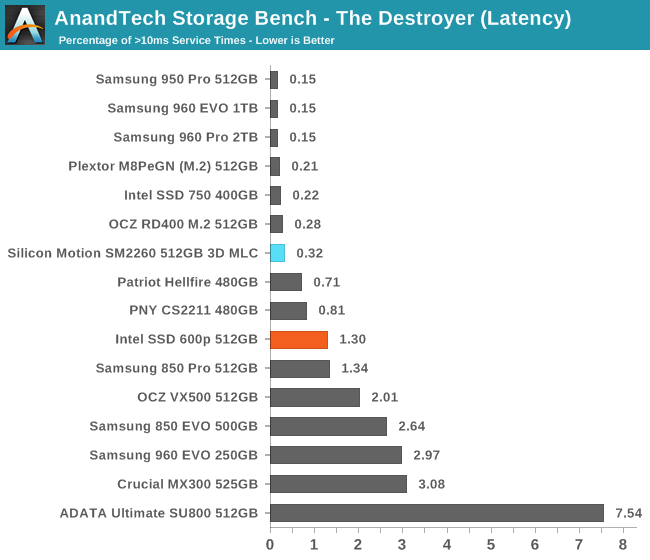 The SM2260 sample is not great at avoiding high-latency outliers above 100ms and ranks behind the Samsung 850 PRO. At the 10ms threshold, the SM2260 sample performs quite well with big advantage over the Patriot Hellfire, the Intel SSD 600p and the SATA SSDs.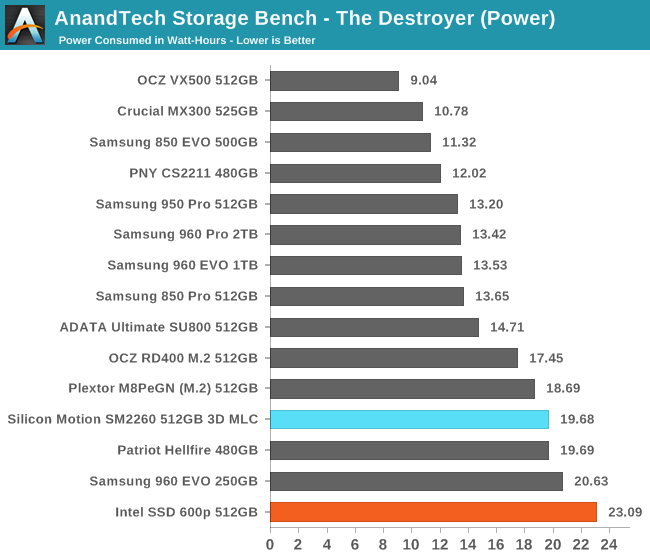 The SM2260 sample with 3D MLC improves significantly over the poor power efficiency of the TLC-based Intel SSD 600p, but it still ranks poorly overall. It is tied with the Phison E7-based Patriot Hellfire.