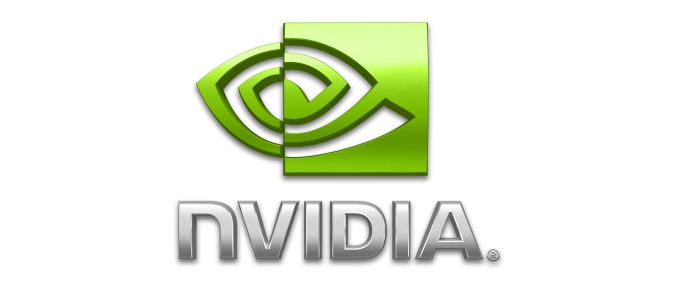 11:36PM EDT - First off, NVIDIA is demonstrating ways how to use AI. Basically, telling us that AI can be applied everywhere.
11:37PM EDT - In fact, it is hard to imagine an application that cannot be improved or re-invented with AI.
11:37PM EDT - Jen-Hsun Huang enters the scene.
11:39PM EDT - He is reckoning Moore's law and its scaling and says that it is getting harder to keep up with it in the modern world due to semiconductor physics.
11:40PM EDT - Also mentions that modern CPUs do not increase their ILP at a pace they used to in the past.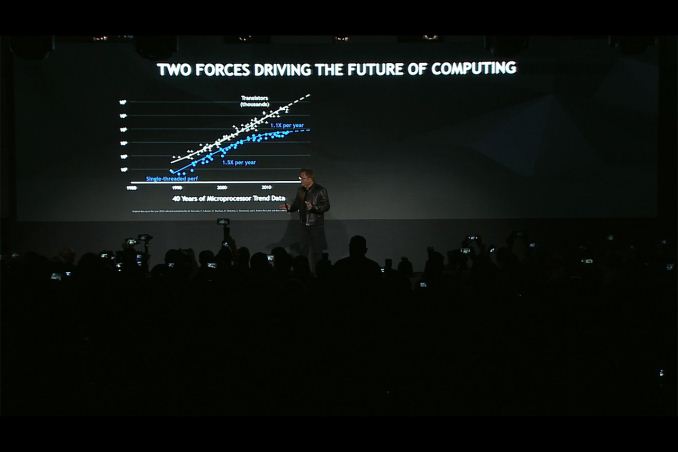 11:41PM EDT - Meanwhile, there are Deep Learning alghorithms that can take advantage of GPUs, which are parallel by their nature.
11:41PM EDT - (Ryan: So far this is nearly beat-for-beat Jen-Hsun's intro to GTC earlier this month)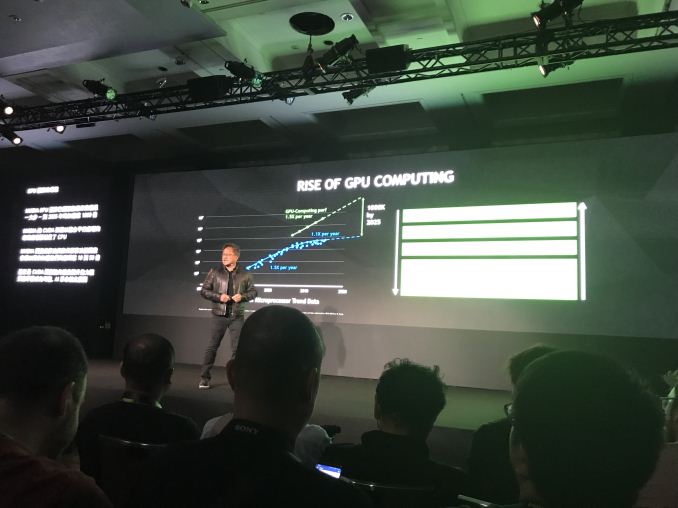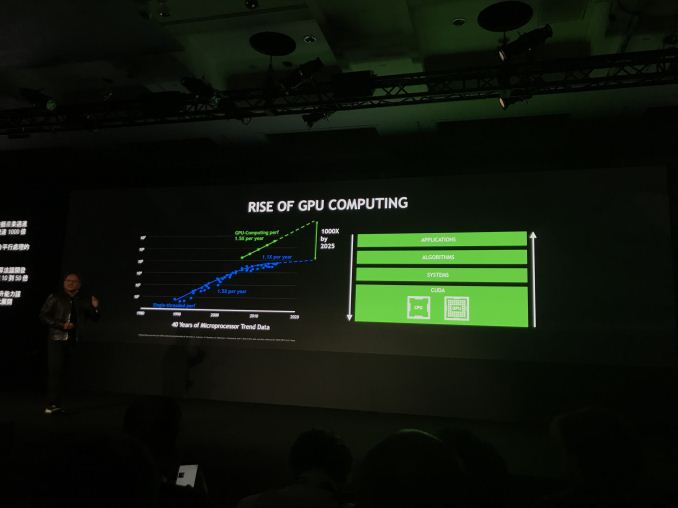 11:44PM EDT - Jen-Hsen reminds that hardware is not everything - the company has to work with ISV to speed up performance of real-world applications.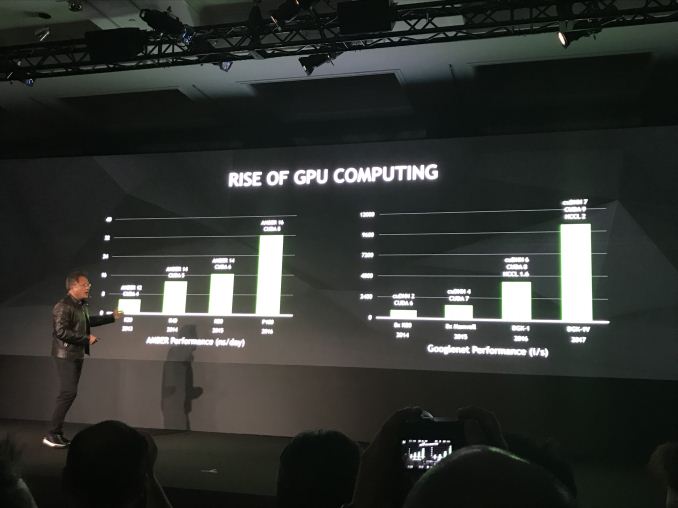 11:45PM EDT - Shows how hardware and software evolved since Kepler and demonstrates how performance improved by 10 times.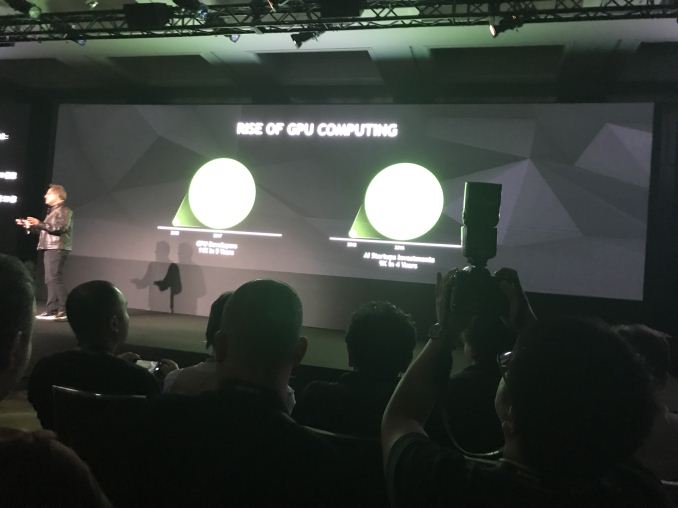 11:46PM EDT - After 10 years of using the approach, NVIDIA sees that more developers are jumping on the bandwagon.
11:46PM EDT - Meanwhile, GPU remains at the core of everything.
11:48PM EDT - Now, the new challenge for GPU developers is virtual reality. Holodeck is the destination.
11:48PM EDT - Announcing NVIDIA Project Holodeck.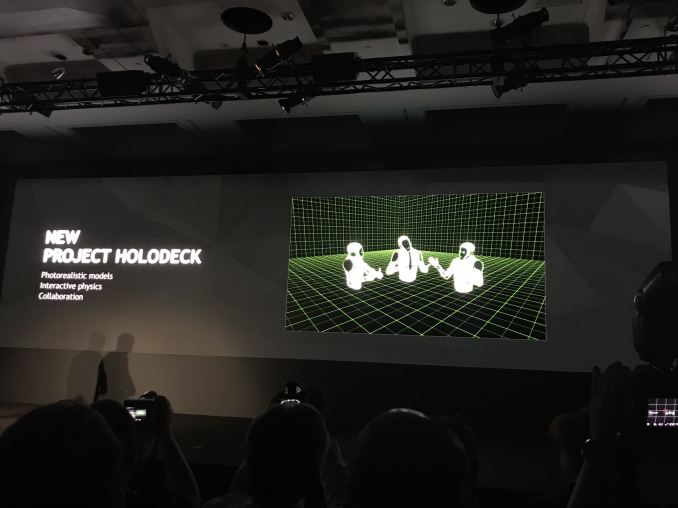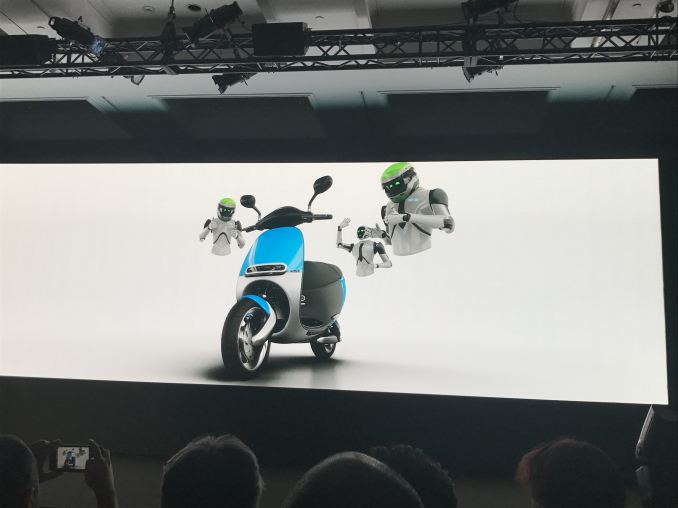 11:48PM EDT - And demonstrating how it works.
11:49PM EDT - The VR system involves combining multiple users into a single space, and then running a proper physics and high-quality(ish) graphic render on that space. NVIDIA's crew is using HTC Vive headsets, it sounds like.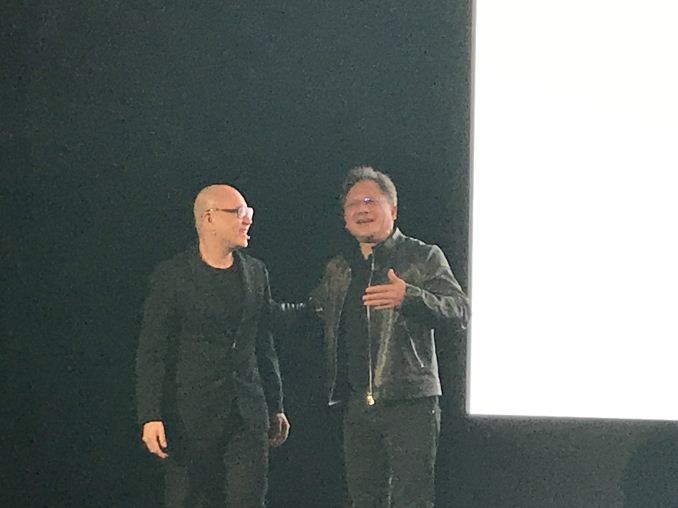 11:50PM EDT - Demonstrating what the Holodeck can do.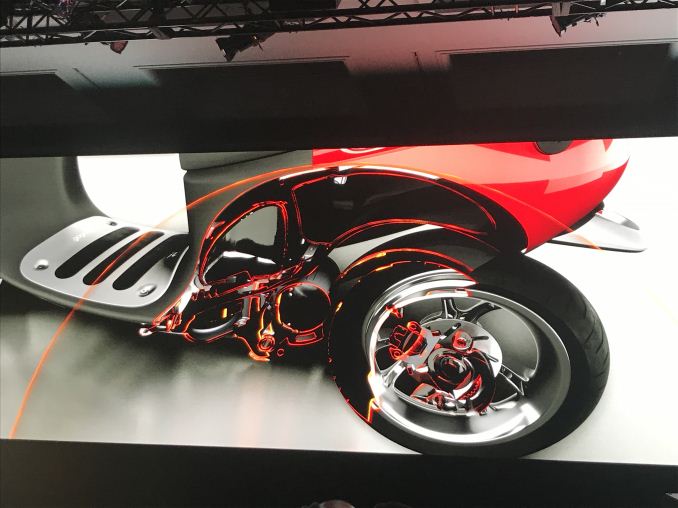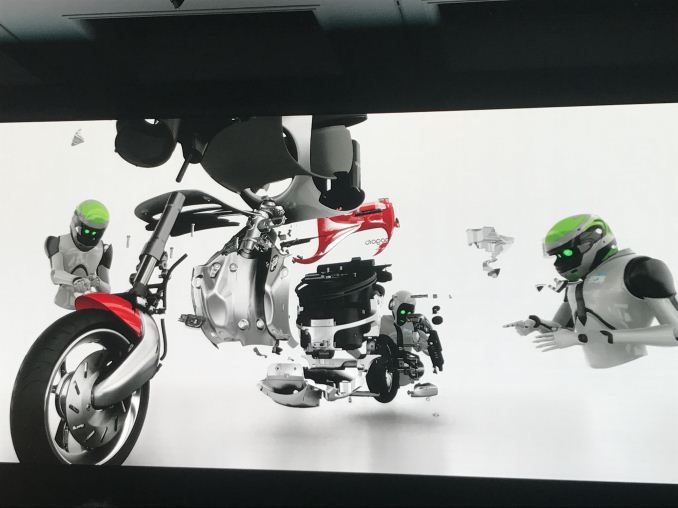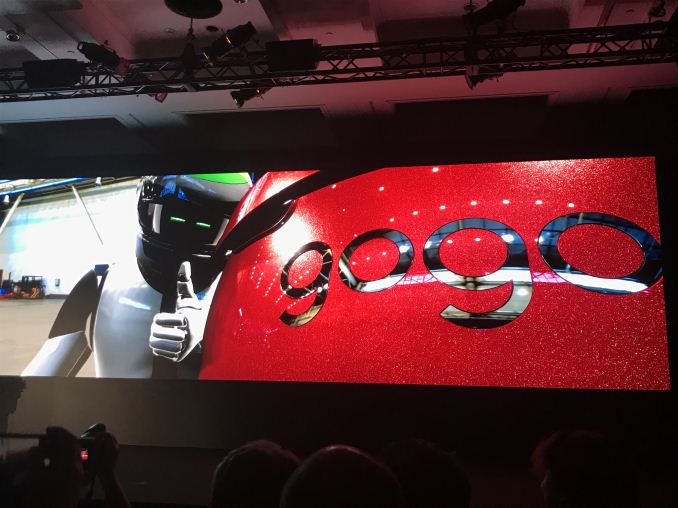 11:52PM EDT - Now, the VR users are in a different location... Teleportation at work!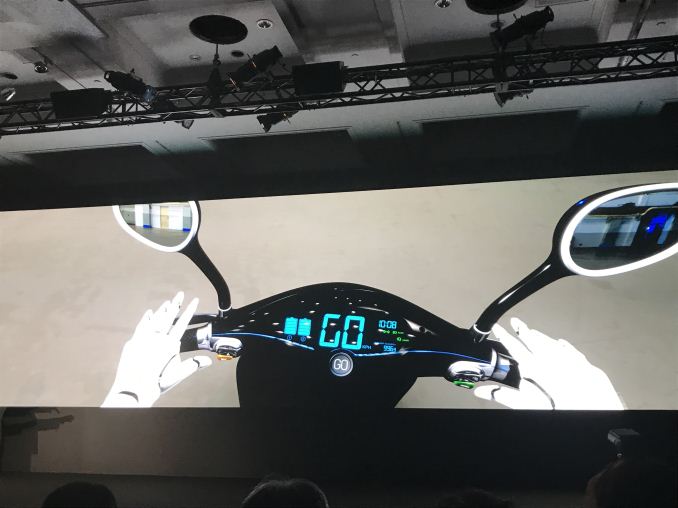 11:53PM EDT - From graphics standpoint, everything looks cool.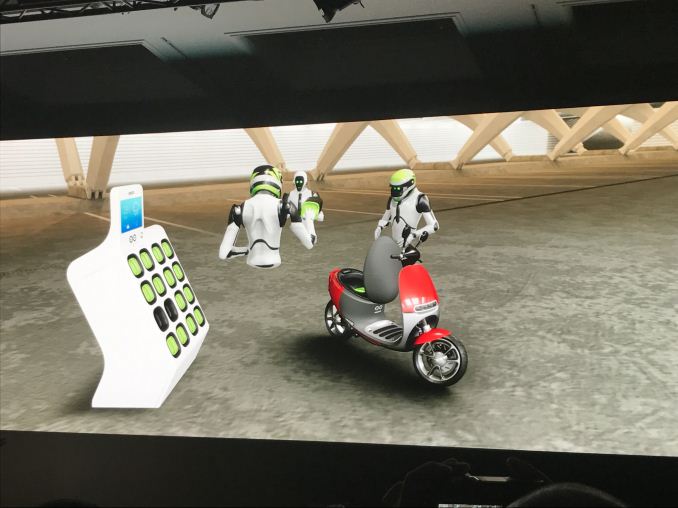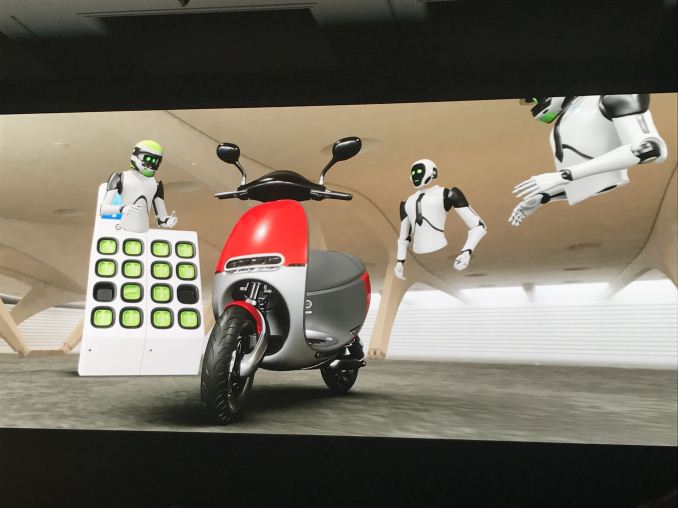 11:57PM EDT - Says bye to the VR crew.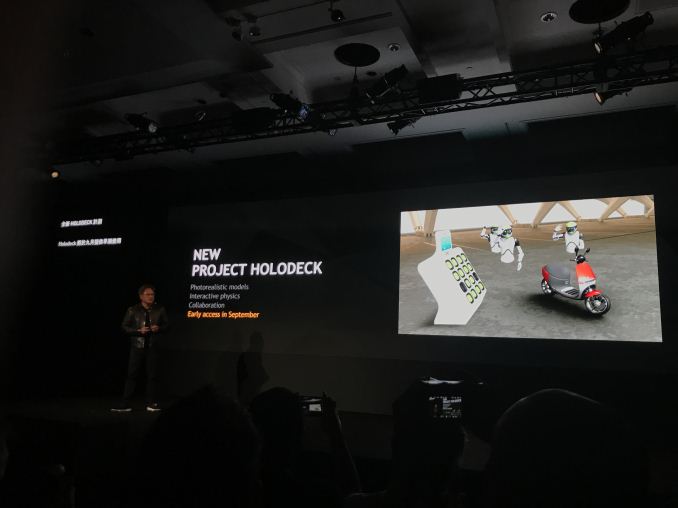 11:58PM EDT - Recaps what the Holodeck is - a photorealistic world following the laws of physics. It will be available for preview in September.
11:58PM EDT - Now, gaming.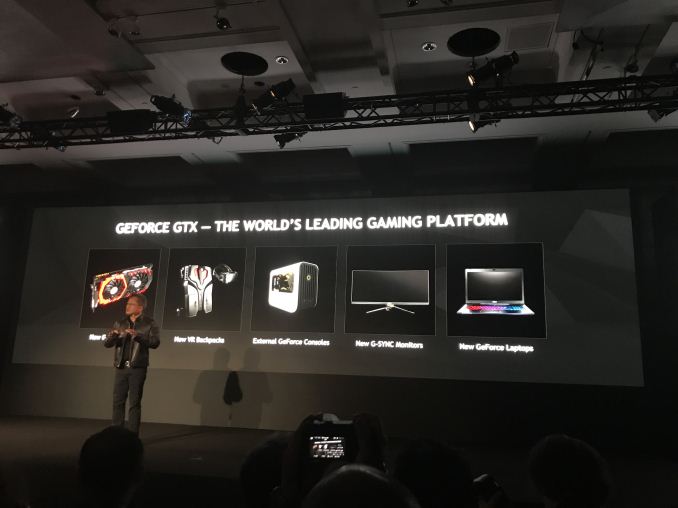 11:59PM EDT - Reminds that the vast majority of GeForce products are made in Taiwan. Think TSMC, ASUS, MSI, ZOTAC, etc.
12:00AM EDT - Reminds us of plans to bring monitors with G-Sync HDR to market this year.
12:01AM EDT - And now, gaming laptops. Jen-Hsen claims that various makers have sold 20 million gaming laptops with GeForce inside so far with 10 million sold in 2016.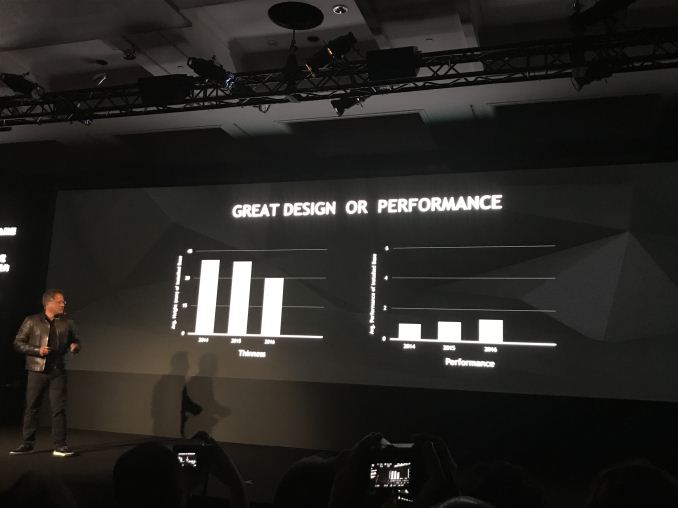 12:03AM EDT - There are multiple reasons why gaming notebooks are getting more popular: PC gaming is a growing segment in general esepecially in developing countries, games are getting more photorealistic and there is the e-sports factor.
12:03AM EDT - Gaming notebooks can deliver performance on par with desktops, but at the cost of portability and mobility. Time to make them thinner and lighter.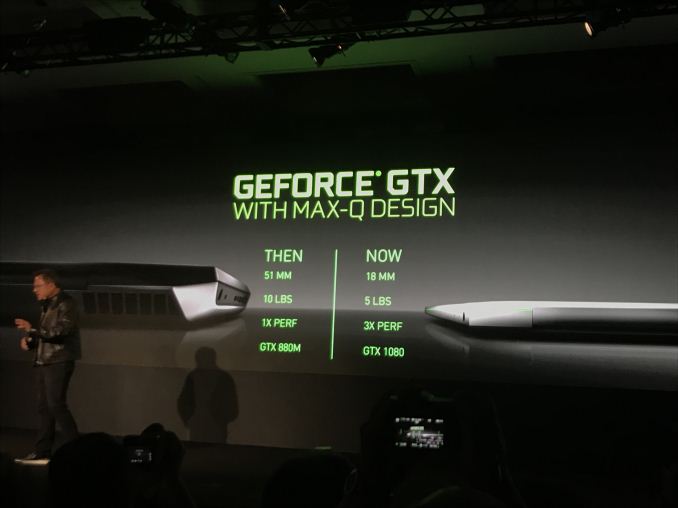 12:04AM EDT - The key enabler for thin and light high-performance notebooks is NVIDIA's GeForce GTX Max-Q design.
12:05AM EDT - So, the upcoming gaming laptops will be 18 mm thick and will weight just about five pounds.
12:05AM EDT - Shows one of such machines.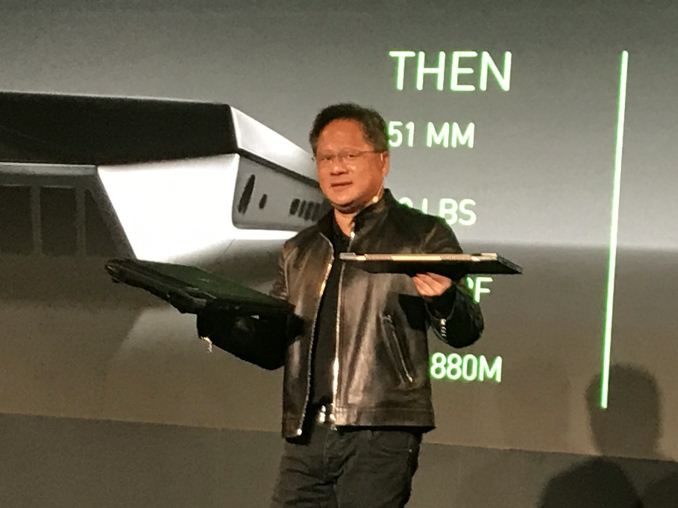 12:05AM EDT - And the sleek system has a GeForce GTX 1080 inside.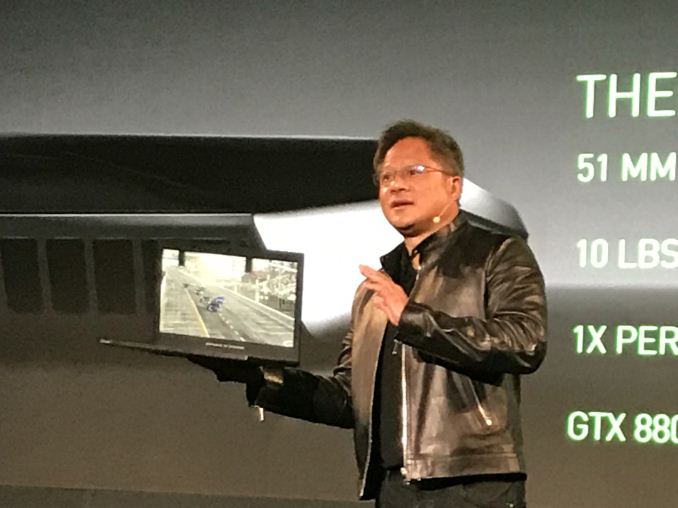 12:07AM EDT - Now he is demonstrating a new ASUS ROG laptop that is 60% more powerful than the PS4 Pro.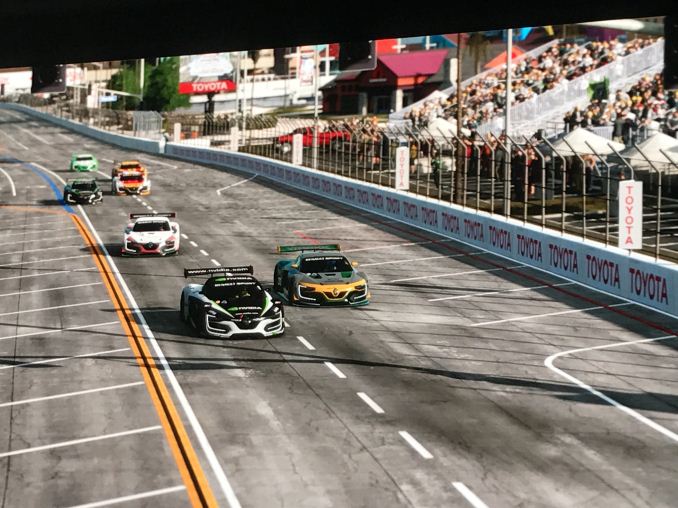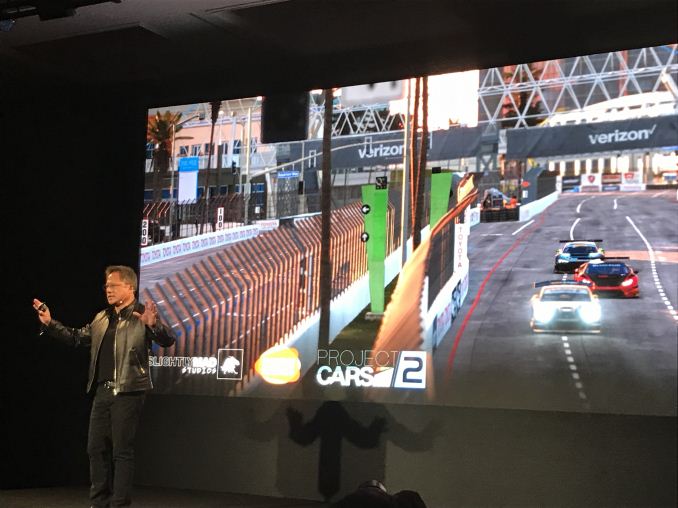 12:10AM EDT - The game they were demonstrating is the upcoming Project Cars 2.
12:11AM EDT - The game uses a demanding rendering engine and also simulates behaviour of the racetrack, putting even more load on the GPU.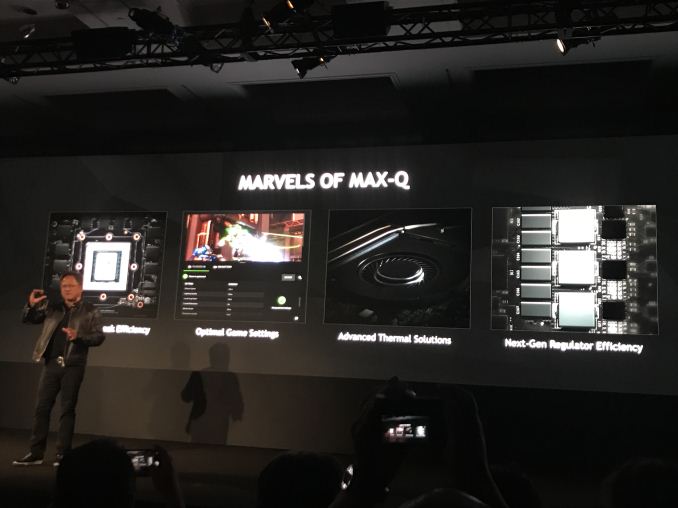 12:12AM EDT - So, what is Max-Q? A way to maximize performance of a GPU at the most efficient power setting.
12:13AM EDT - They tune GPUs for particular laptop designs, they use advanced thermal solutions and use an advanced VRM.
12:14AM EDT - So, back to AI.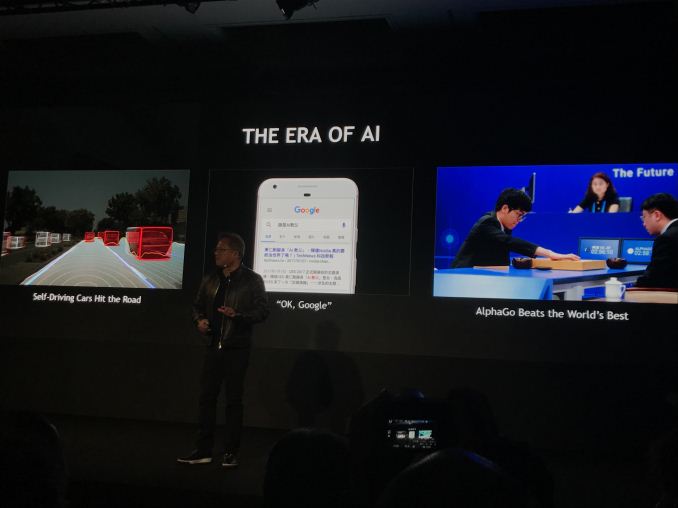 12:15AM EDT - One of the ways to use AI is to teach computers to program themselves, says Jen-Hsun.
12:16AM EDT - Reminds how NVIDIA's Drive platform learns how to drive.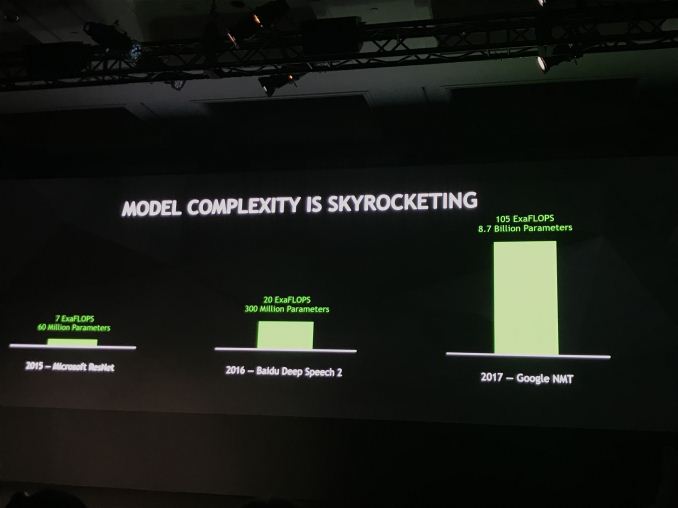 12:20AM EDT - Now he is talking performance consumption of modern AI computers.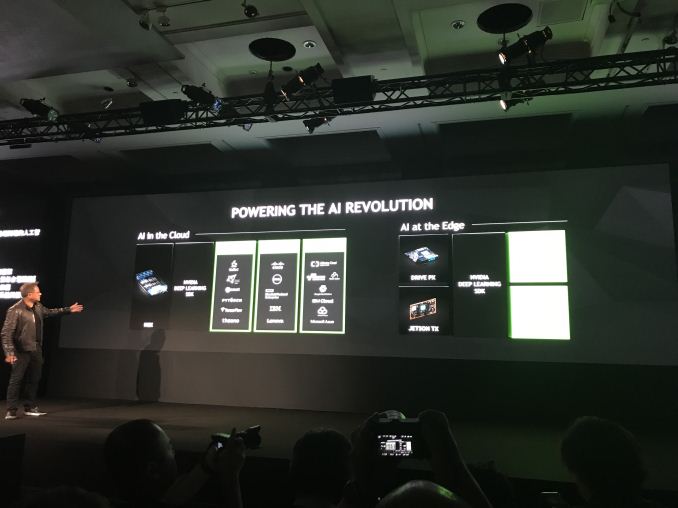 12:21AM EDT - So, NVIDIA is developing solutions to satisfy enormous performance demands of AI.
12:23AM EDT - NVIDIA is working with multiple software and service providers to make its platform accessible to developers.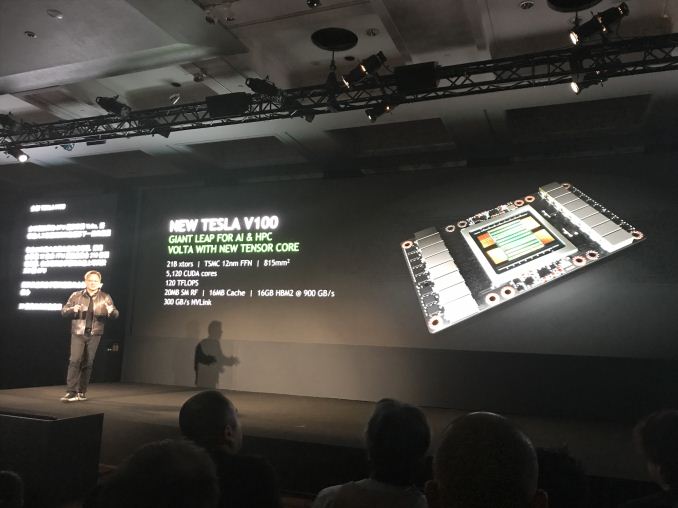 12:24AM EDT - The core of the strategy is GPU. Now, he is recapping the Volta architecture and the Tesla V100.
12:26AM EDT - Reminds us of Tensor operations as well as of the Tensor cores.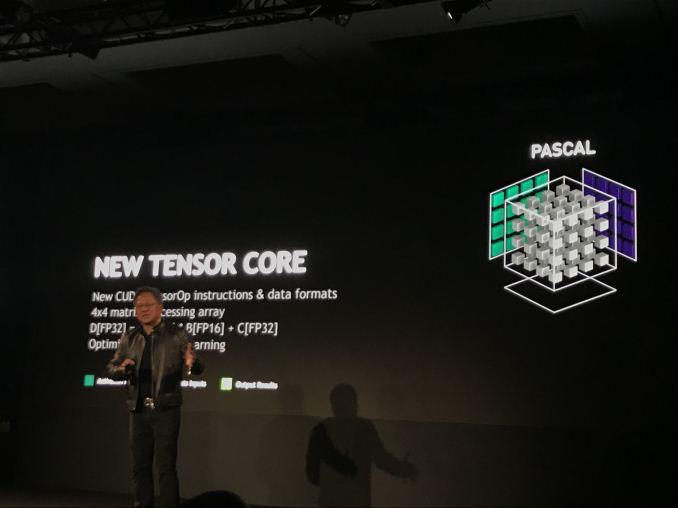 12:28AM EDT - Actually, for a deeper dive into the V100 and the Tensor operations/cores, it makes sense to check out Ryan's V100 coverage.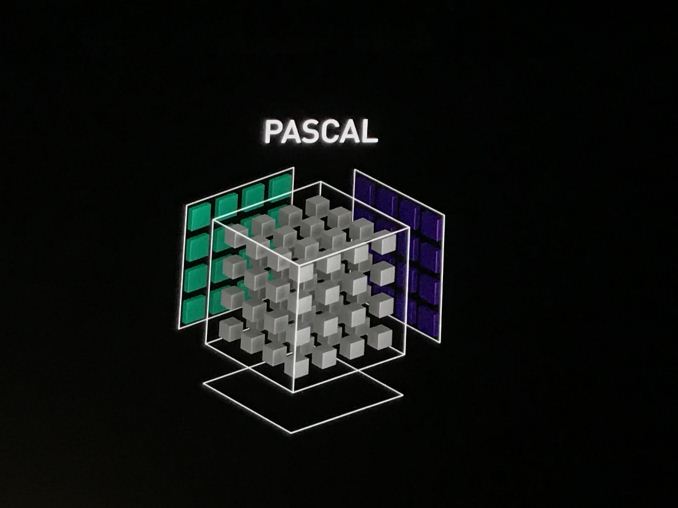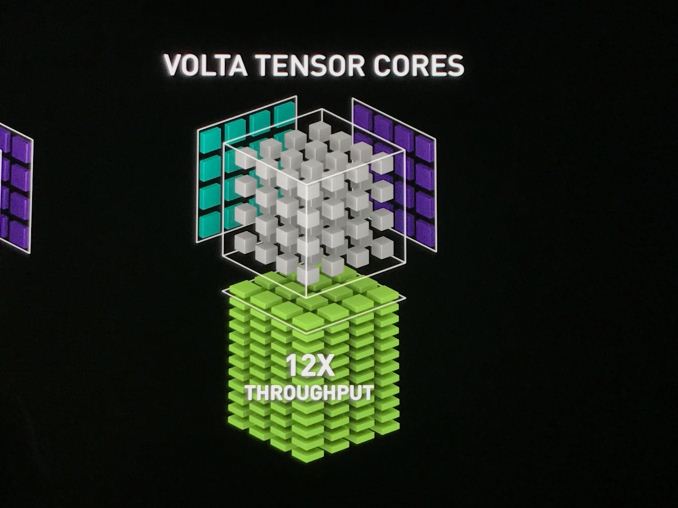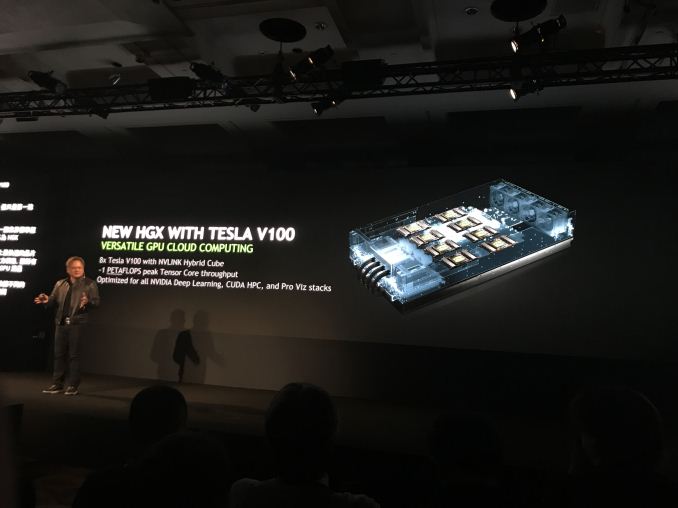 12:31AM EDT - Meanwhile, Jen-Hsen is showing the new VGX server with eight Tesla V100s.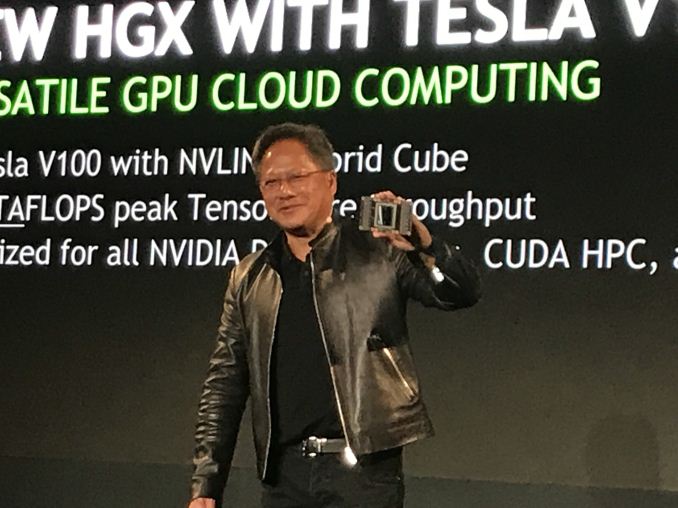 12:31AM EDT - And shows the V100 chip, which cost $3 billion to develop.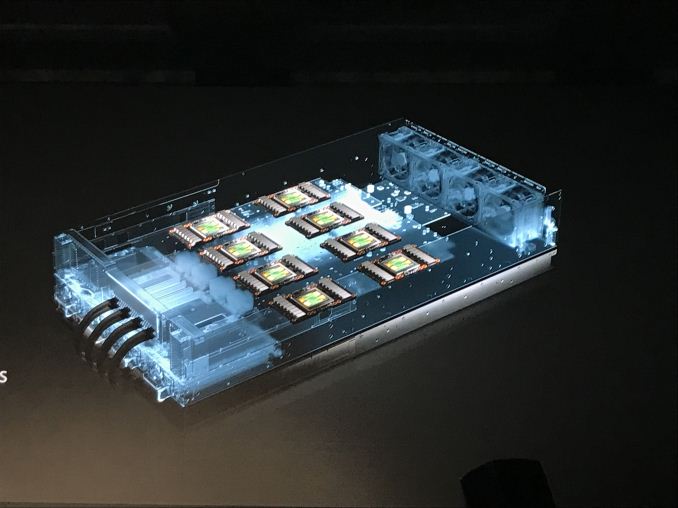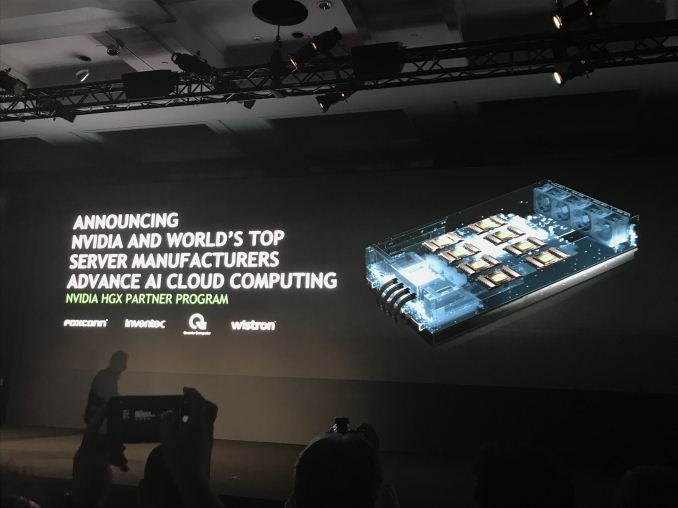 12:35AM EDT - Now, NVIDIA is disclosing that the V100 and the software stack have been adopted by Foxconn, Inventec, Quanta and Wistron, four large contract makers of servers.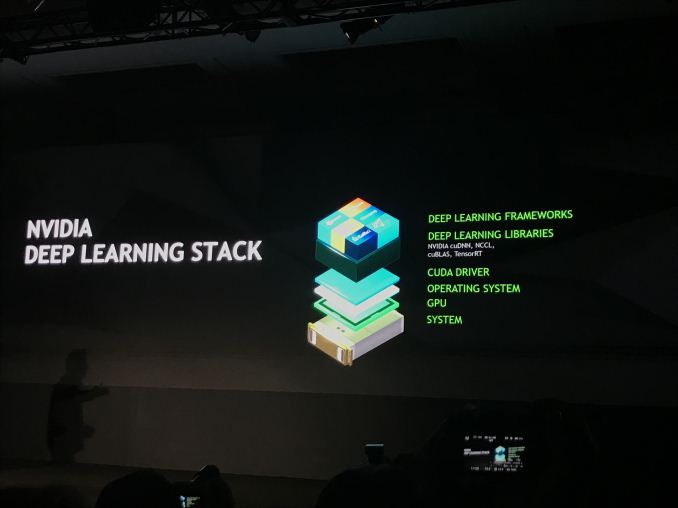 12:36AM EDT - Shows off NVIDIA deep learining software stack in a simplified form.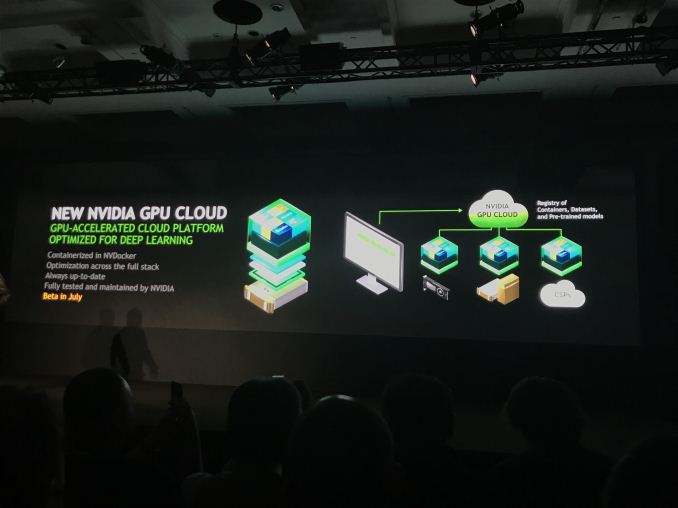 12:42AM EDT - To make deep learning acessible to a wide range of developers, NVIDIA put the whole stack into its GPU Cloud, which will be available in July.
12:42AM EDT - Time to talk about robots.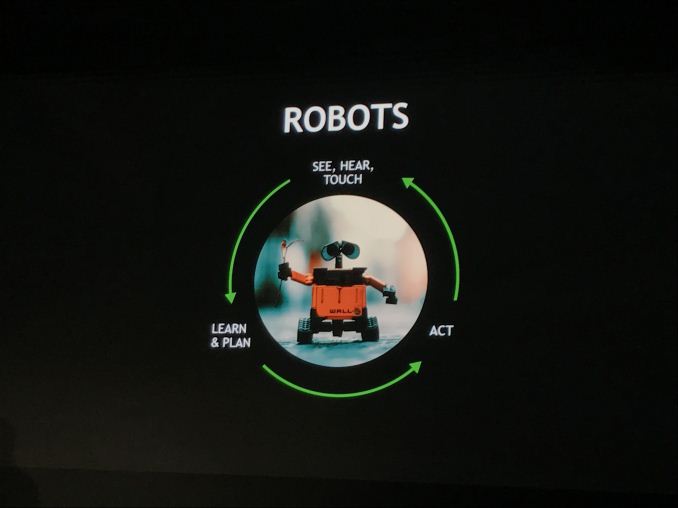 12:43AM EDT - Robots are the culmination of AI: they have to sense the word, learn it, plan their actions and then act.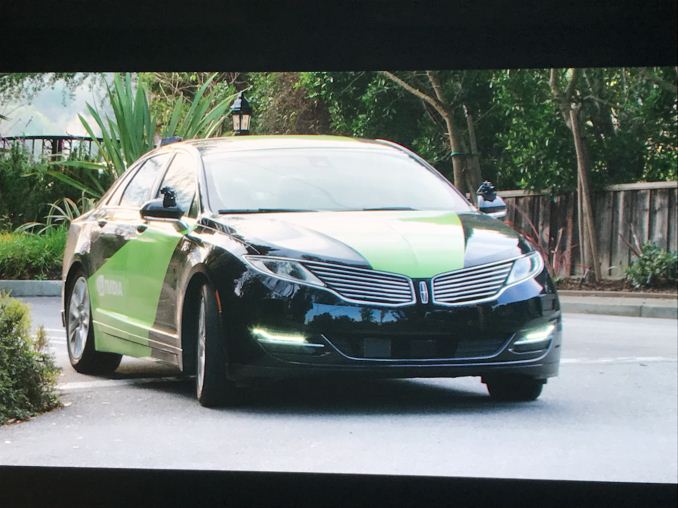 12:45AM EDT - Autonomous vehicles are also robots.
12:46AM EDT - Now demonstrating NVIDIA's self-driving vehicle.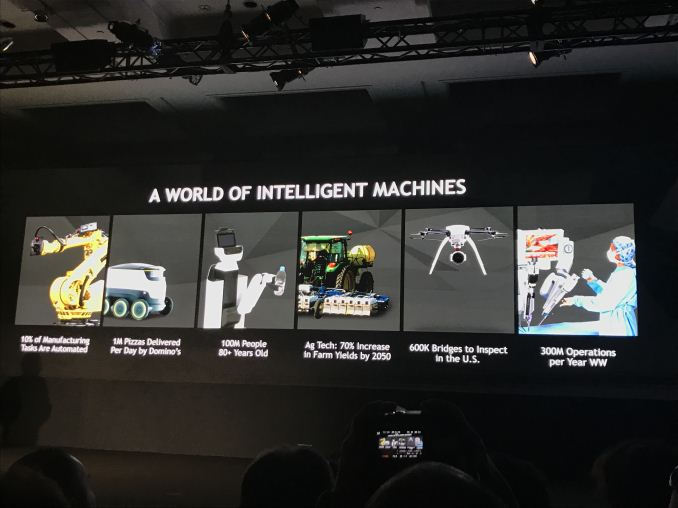 12:48AM EDT - NVIDIA is working with taxi, transfer, trcuck companies, etc. to advance its autonomous vehicle platform.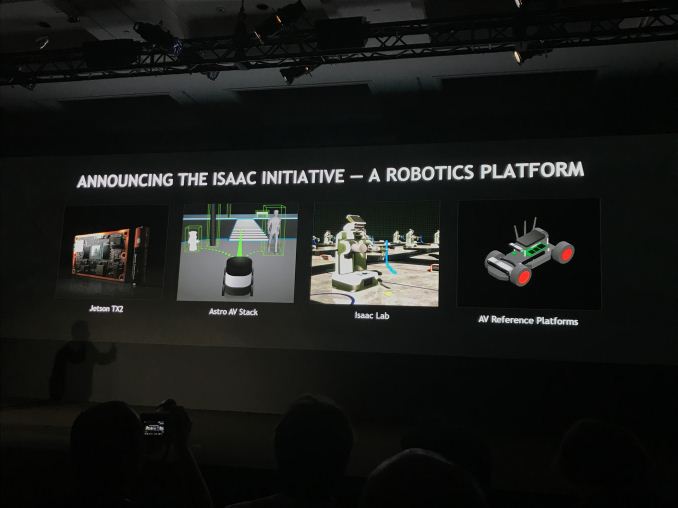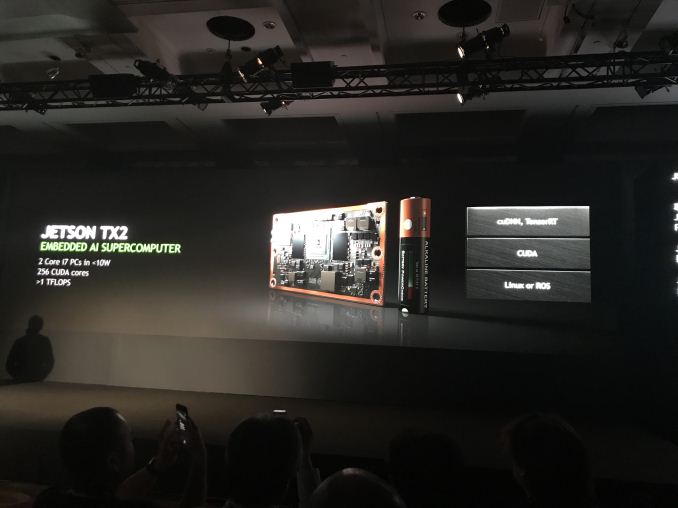 12:53AM EDT - Announcing the Isaac Initiative - a robotics platform. The platform uses Jetson TX2 hardware, Astro AV stack, Isaac Lab simulation environment (in virtual reaility) as well as reference platforms.)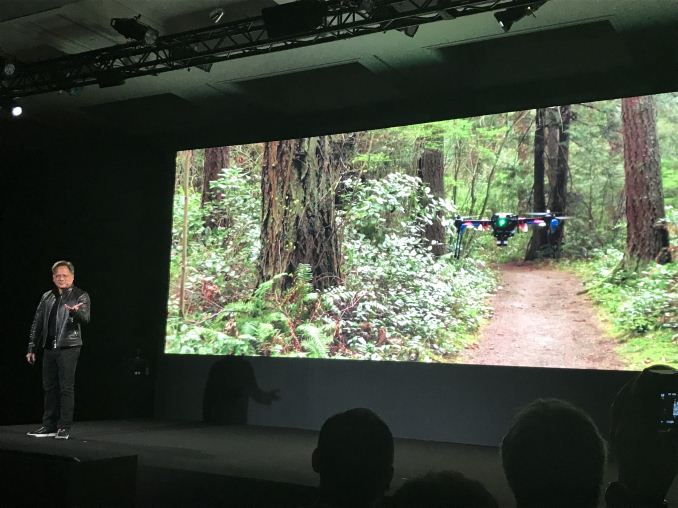 12:55AM EDT - Showing one of the first robots developed under the new initiative.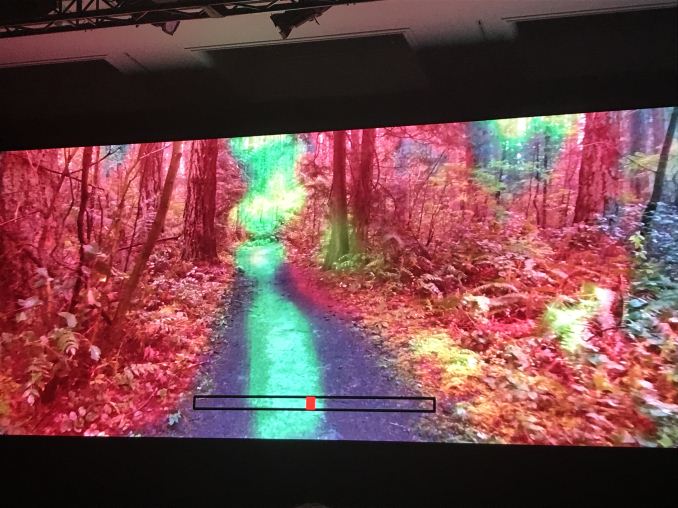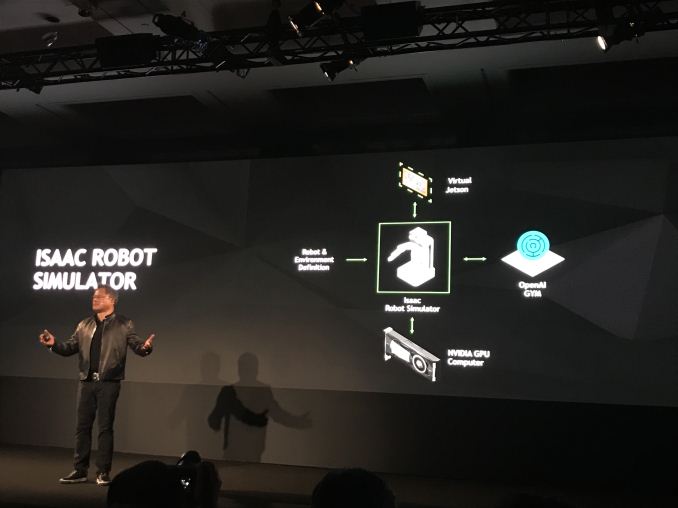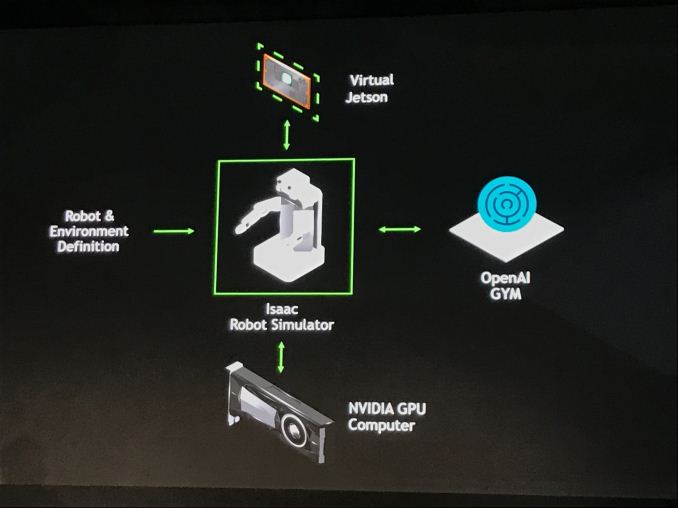 12:57AM EDT - Apparently, that flying thing was not developed using the Isaac robot simulator.
12:58AM EDT - So, the Isaac enables developers to train robots in VR, so, withouyt producing them.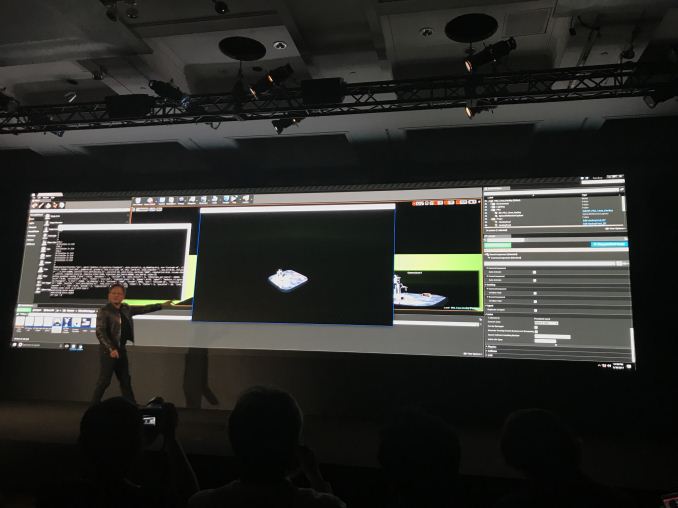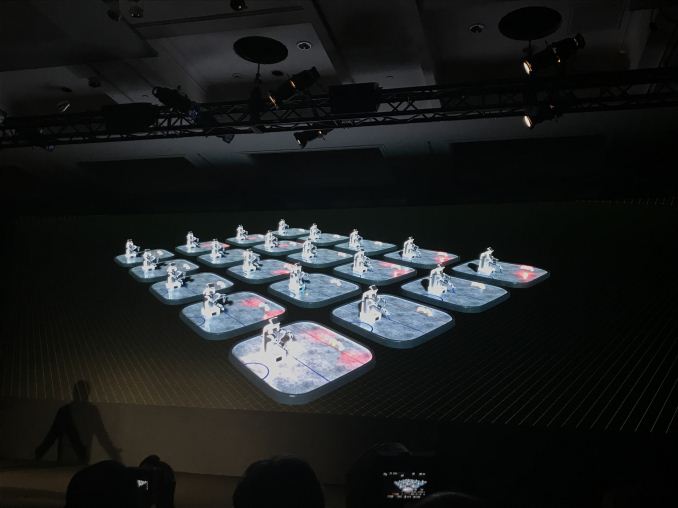 01:00AM EDT - This is how multiple Isaacs are learning..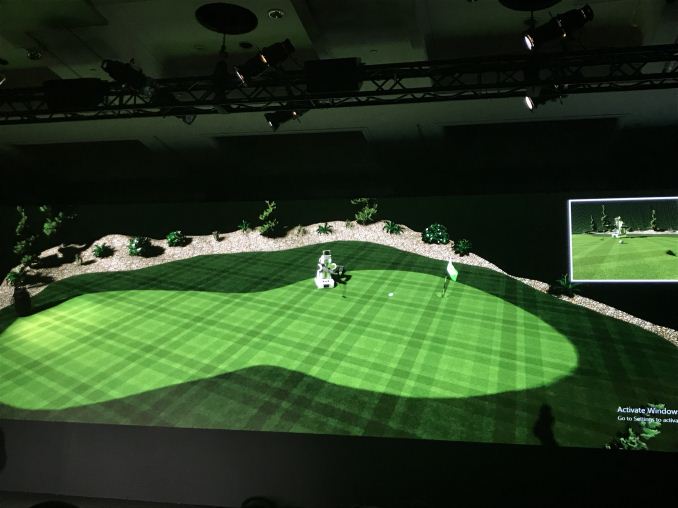 01:01AM EDT - It is possible to train robots in different environments.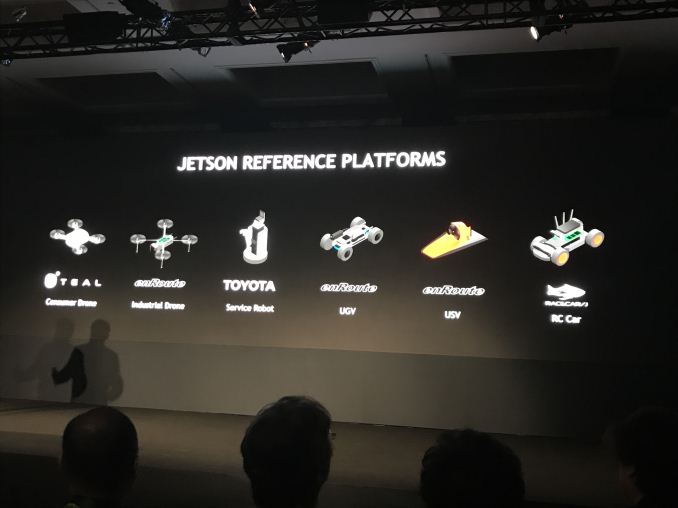 01:03AM EDT - There are multiple reference platforms based on the Jetson - each robot has a different set of sensors and is aimed at different application.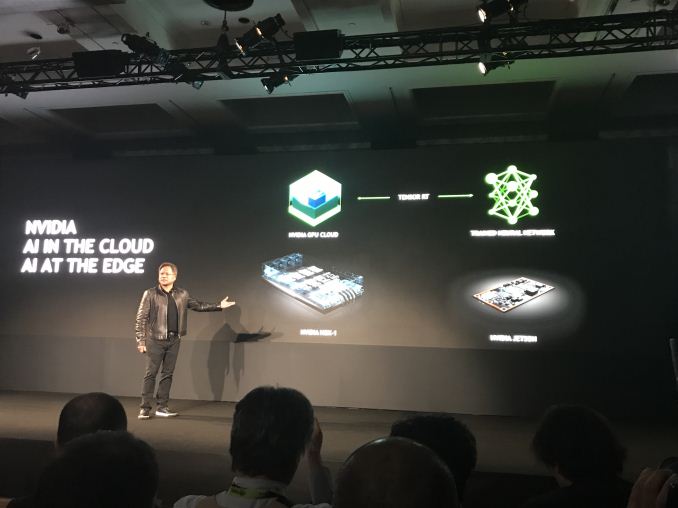 01:04AM EDT - Now, he is recapping what was just said.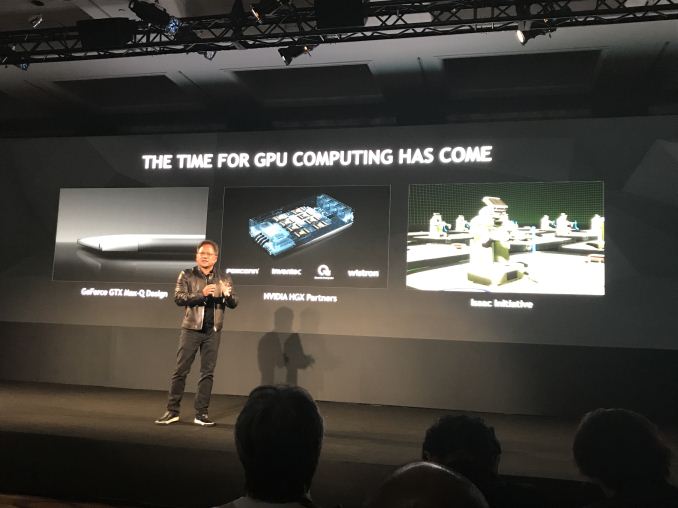 01:07AM EDT - Time to wrap up, see you at another press conference.