06:23AM PST - Hello everybody and welcome LG's CES 2018 press conference. We'll be giving key updates on what LG has to say for this year's product lineup!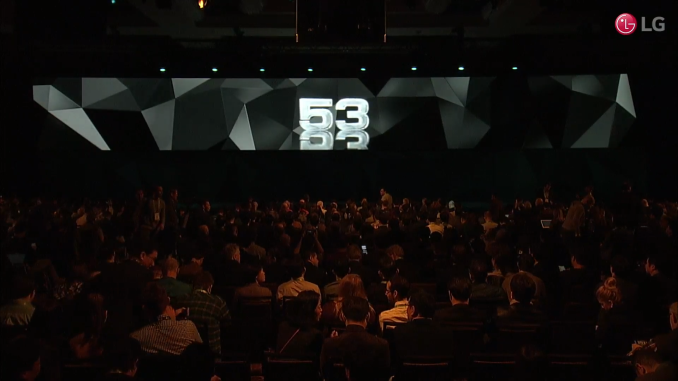 08:00AM PST - This year we'll be covering the press event remotely, however this means better snapshots for the blog.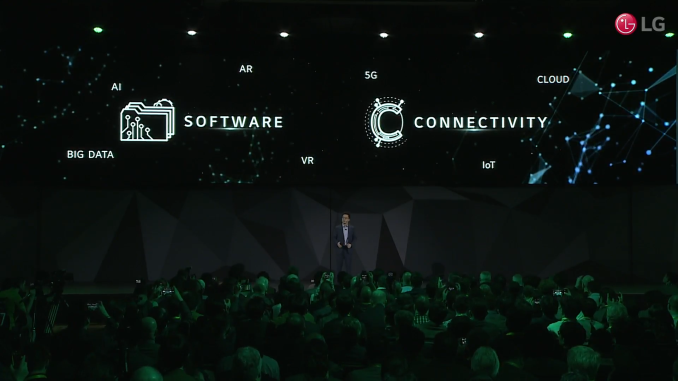 08:02AM PST - Big data, IoT, cloud services and mostly artificial intelligence are the main topics of this conference.
08:02AM PST - LG introduces their own AI brand: ThinkQ.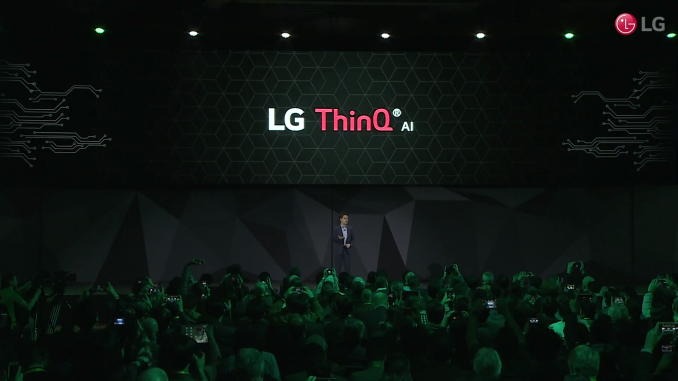 08:03AM PST - LG promises the products will learn from the users and evolve with time.
08:04AM PST - The LG ThinkQ learns your living patterns and adjusts its settings based on them.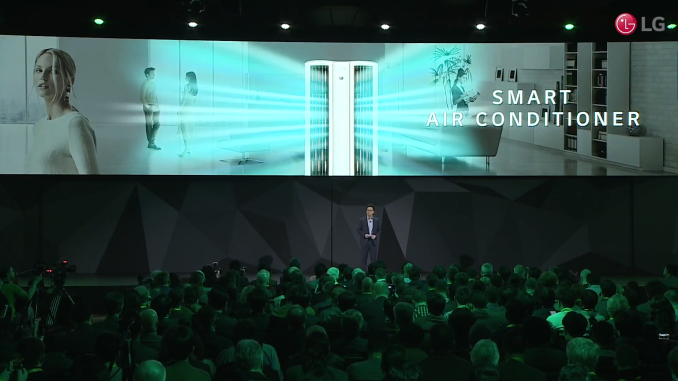 08:05AM PST - In cars, ThinkQ will be able to determine your your status, such as if you're tired or drowsy.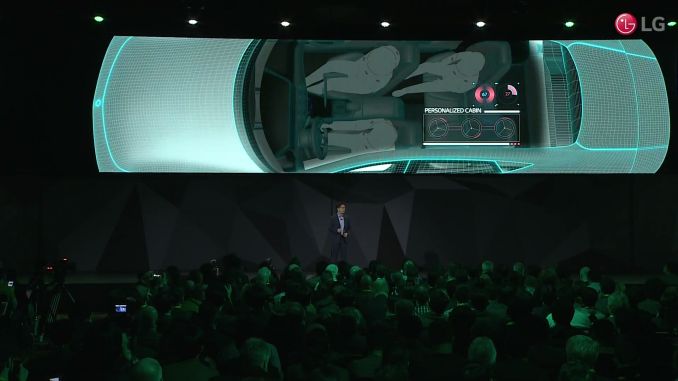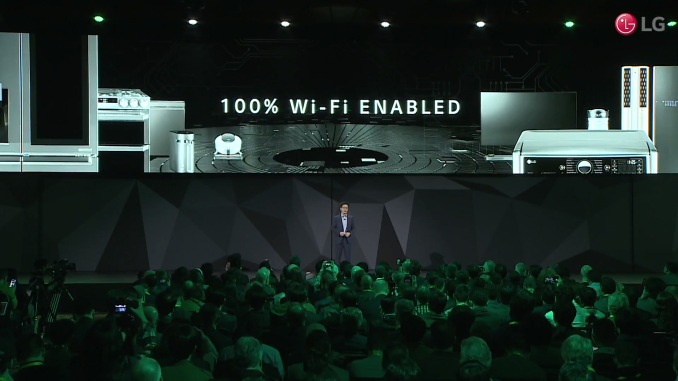 08:05AM PST - LG promises to integrate ThinkQ in a variety of products and product portfolios.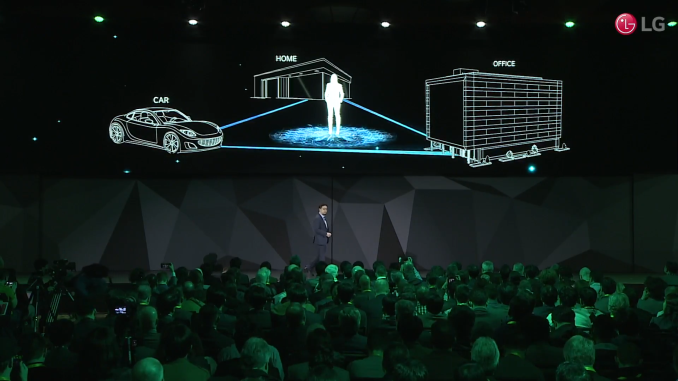 08:06AM PST - Washing machines can for example automatically set the proper cycle by detecting the washing load.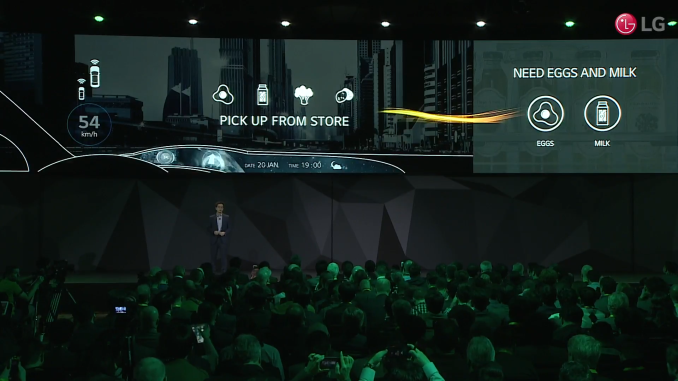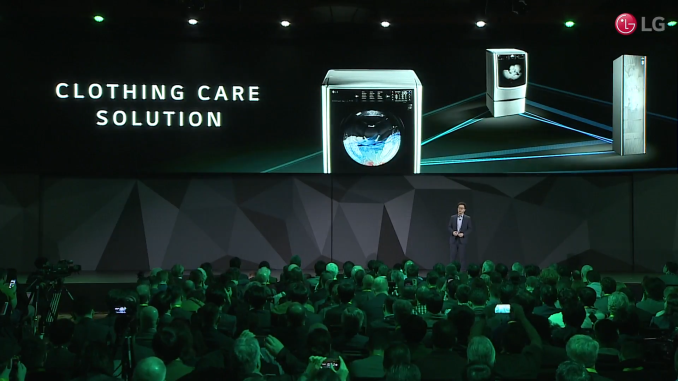 08:08AM PST - LG promises openness to its AI ecosystem, with both in-house and third-party solutions.
08:08AM PST - As such open platforms, open partnership will power ThinkQ.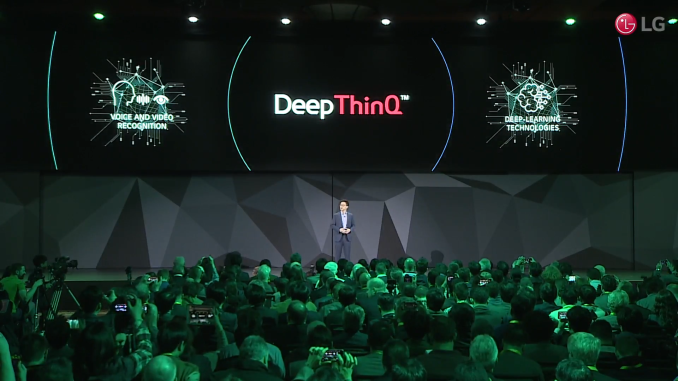 08:09AM PST - Open interoperability with various partners such as Google.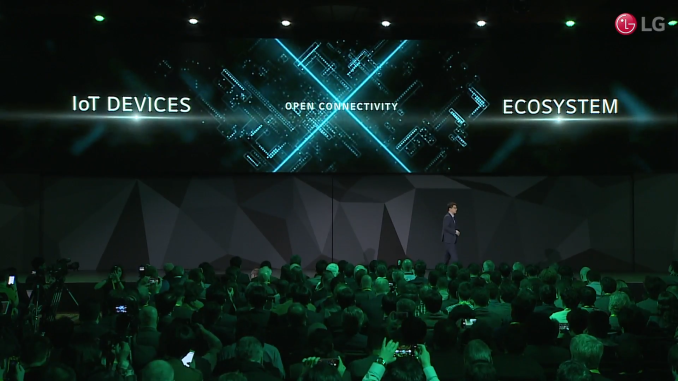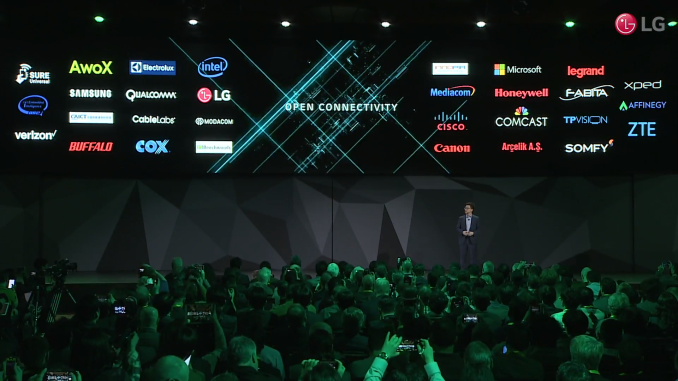 08:10AM PST - LG is participating in the OCF ecosystem and synergy with devices from other vendors.
08:11AM PST - LG promises a fund to kickstart the ecosystem.
08:11AM PST - Google's Scott Huffman is join the LG stage.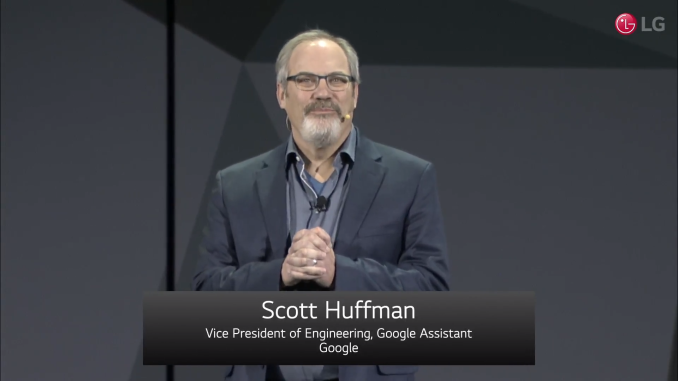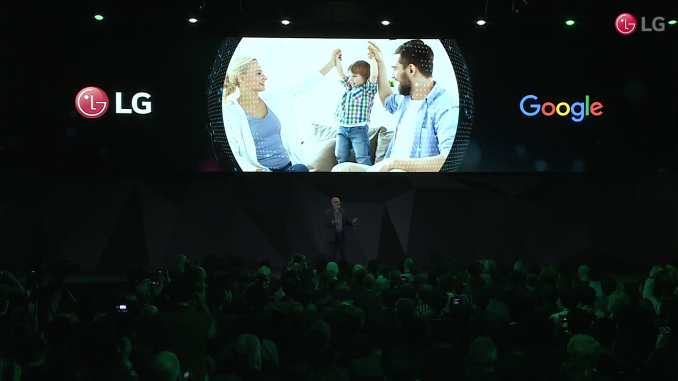 08:12AM PST - Building on Google's experience in machine learning.
08:12AM PST - The collaboration started on phones and has continued on all kinds of devices.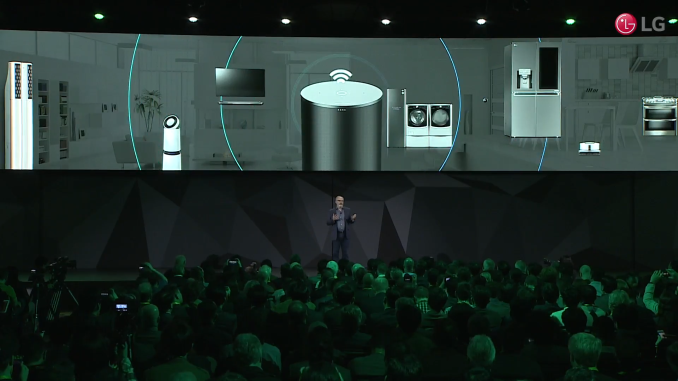 08:13AM PST - The LG ThinkQ speaker will integrate the Google Assistant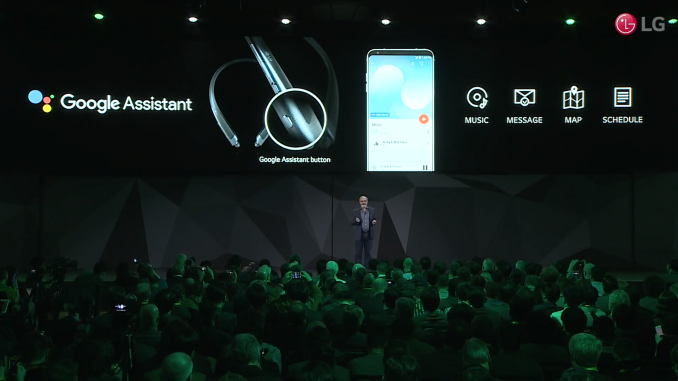 08:14AM PST - Google is looking forward to implement the Google Assistant in a variety of LG products in the coming year.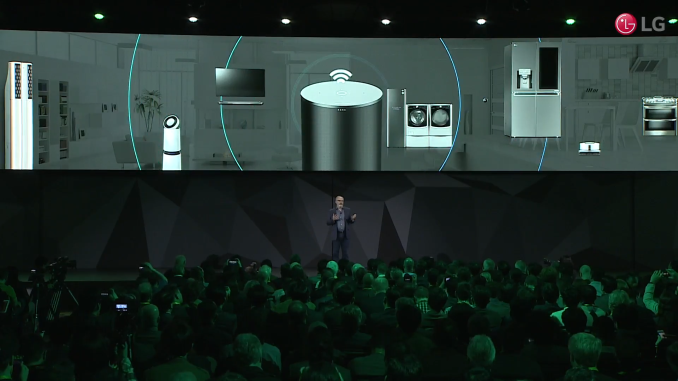 08:15AM PST - Promotional video playing right now, showing examples of use-cases with various household appliances.
08:15AM PST - You can now shout at your oven and fridge!
08:16AM PST - Of course privacy and security will be paramount for home connectivity, hopefully LG executes well.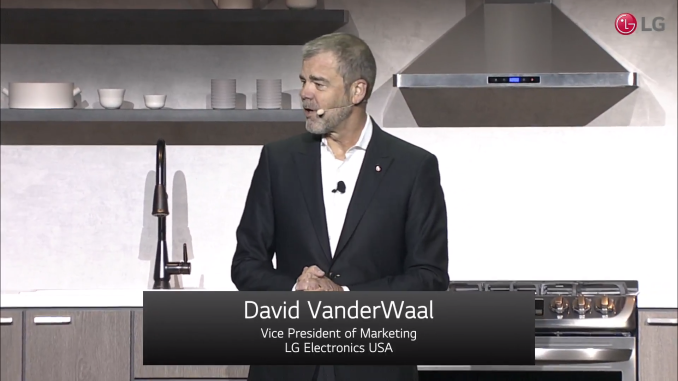 08:17AM PST - David VanderWaal taking the stage with the best question: What's the benefit?
08:17AM PST - All of 2017's home appliances are WiFi enabled.
08:18AM PST - ThinkQ will be implemented in all of LG's 2018 appliances.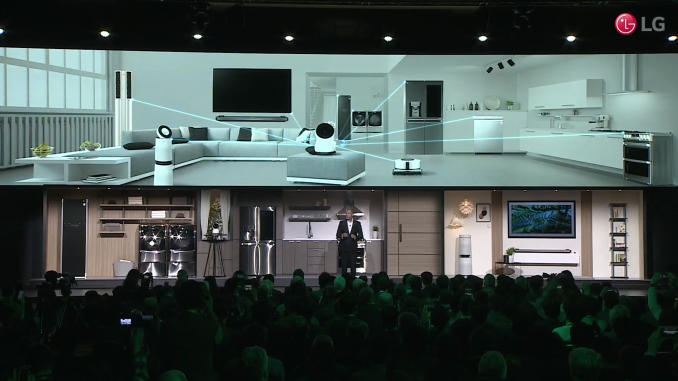 08:18AM PST - "Offering the best, most convenient solutions to simplify people's lives"
08:19AM PST - LG CLOi - a cute little interactive robot that talk interacts with you.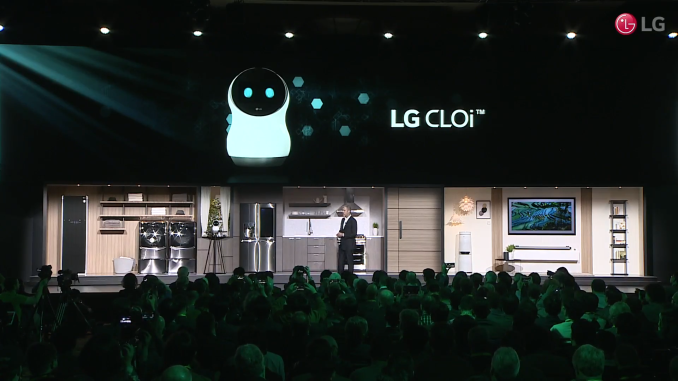 08:20AM PST - David asks what's his schedule for his day - going to the gym, ThinkQ sets the sports wear configuration on the washing machine.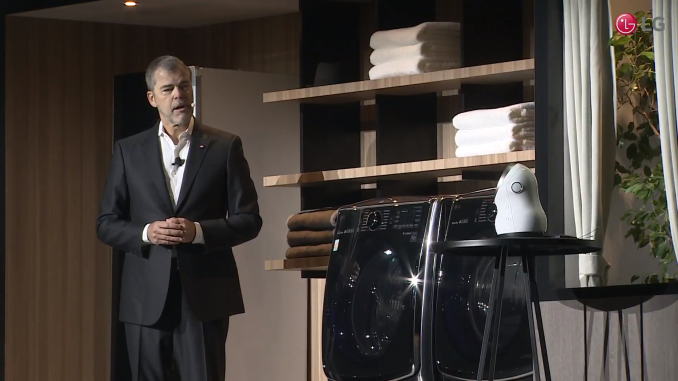 08:21AM PST - It takes into account environmental data such as the weather to adjust washing settings.
08:21AM PST - Little slip-up with CLOi on-stage, it didn't respond to David's request.
08:21AM PST - The washer for example talks to the dryer to set the proper cycle setting.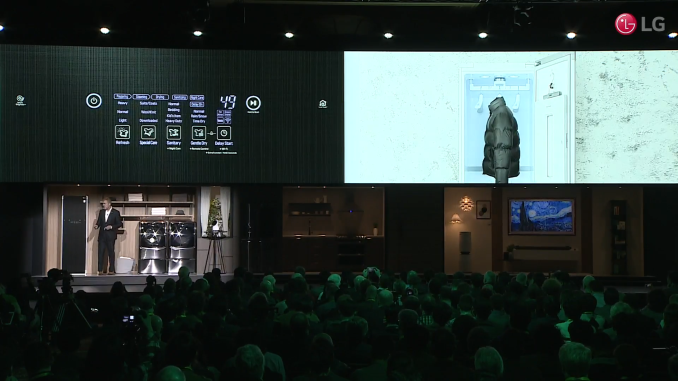 08:23AM PST - Moving onto fridges, NFC tags can tag food ingredients and track their expiration dates.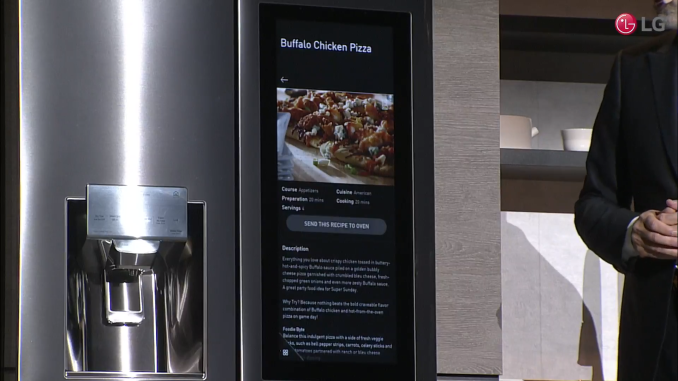 08:24AM PST - Quite disastrous presentation, the CLOi assistant totally stopped responding to the presenter.
08:25AM PST - The fridge can track your ingredients and present you receipts for cooking, all integrated into the home AI system.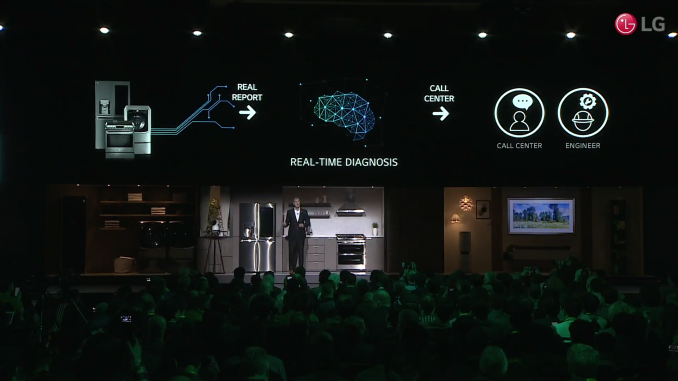 08:26AM PST - LG's proactive service system will connect with LG's service centre and preemptively contact them when it diagnoses that a device is soon to be failing.
08:27AM PST - Another marketing video demonstrating the voice assistant features. Similar to Google Assistant and Amazon Alexa.
08:28AM PST - Home connectivity throughout various home devices, TVs, lights.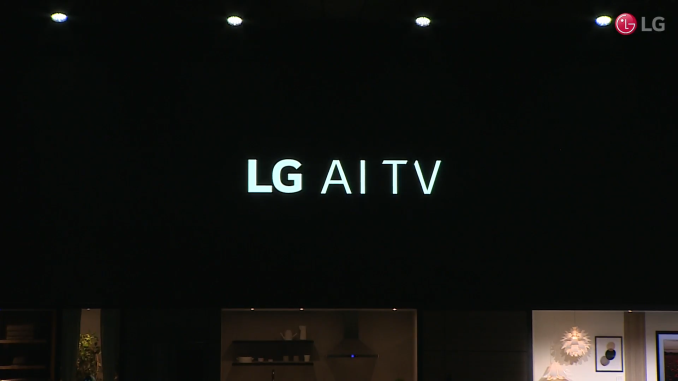 08:29AM PST - "Why does a television need AI?"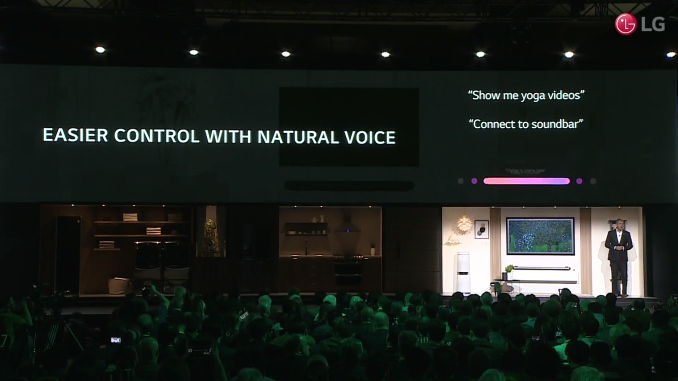 08:30AM PST - The AI TV can provide contextualised information on content, such as telling you the actors of a given show.
08:31AM PST - Full support with Google Assistant services.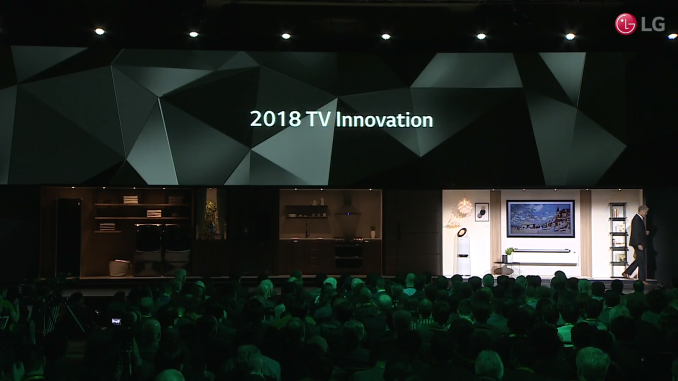 08:32AM PST - Moving to LG's TV product line with product manager Tim Alessi.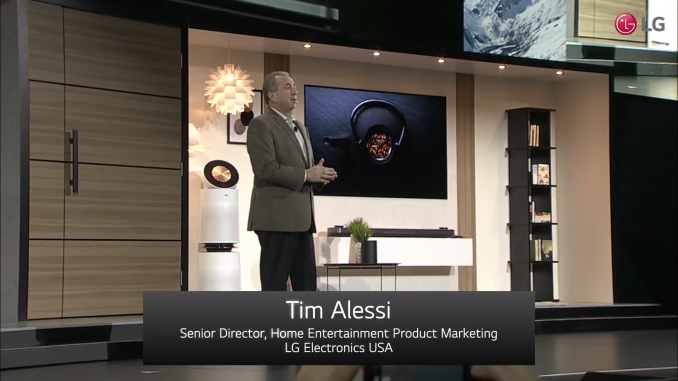 08:32AM PST - Taking the best TV ever, and making it better in 2018.
08:33AM PST - LG's OLED are increasingly being used in the movie and grading industry.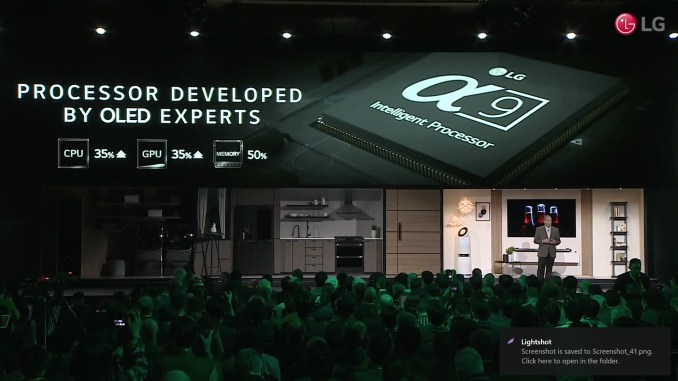 08:34AM PST - The new Alpha9 TV SoC enables crucial enhancements for 2018 devices.
08:34AM PST - The new SoC enables better noise reduction algorithms.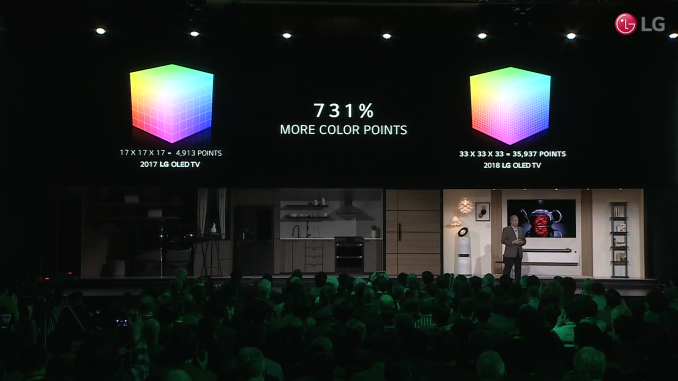 08:35AM PST - We now have a increased LUT support as well as better 120fps HFR content.
08:36AM PST - 4K HDR will be a feature for all 2018 TVs
08:36AM PST - Dolby Vision and HDR10 are supported.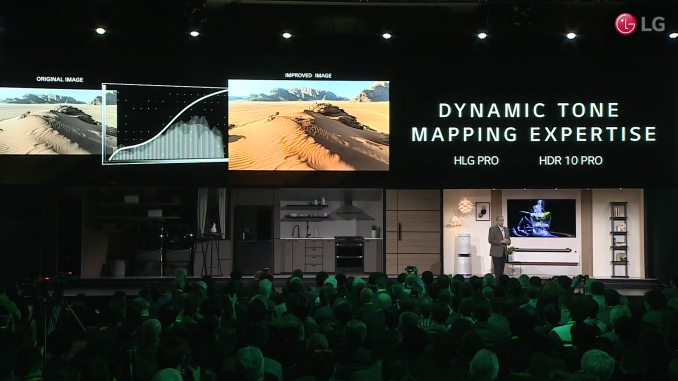 08:37AM PST - LG introduces also a proprietary HDR format HLG PRO and HDR10 PRO
08:37AM PST - These include better handling of metadata.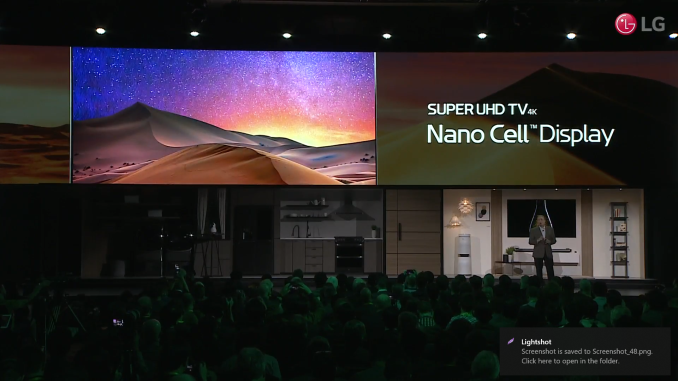 08:38AM PST - NanoCell technology promises to improve high gamut content at better viewing angles.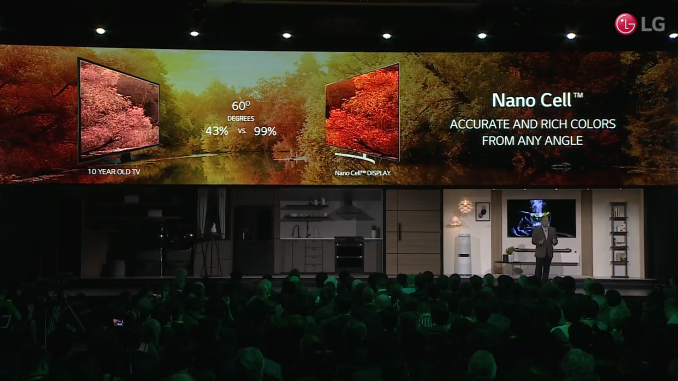 08:39AM PST - Wider viewing angles usually come at a colour saturation cost, the new TVs vastly reduce the washed out images in these scenarios.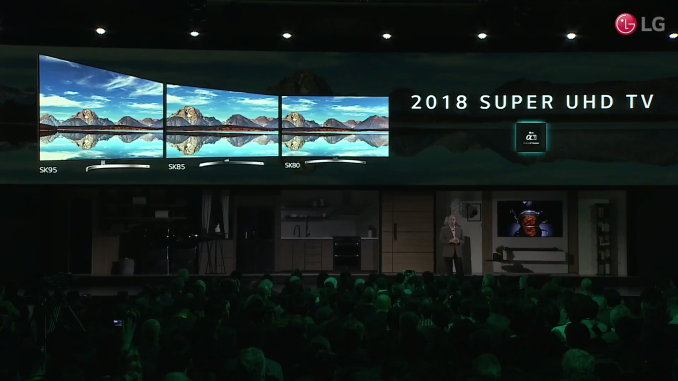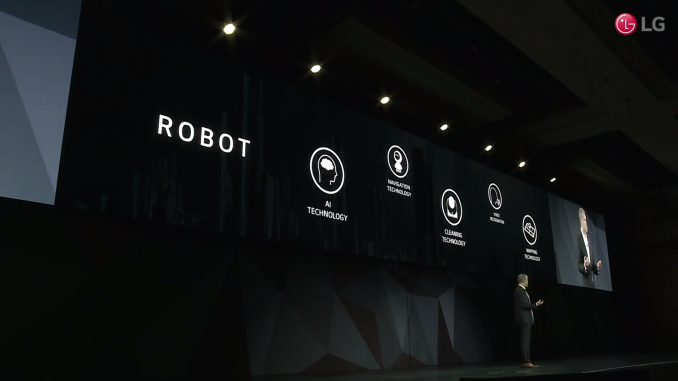 08:41AM PST - LG is now showing off some concept robots implementing "AI" use-cases.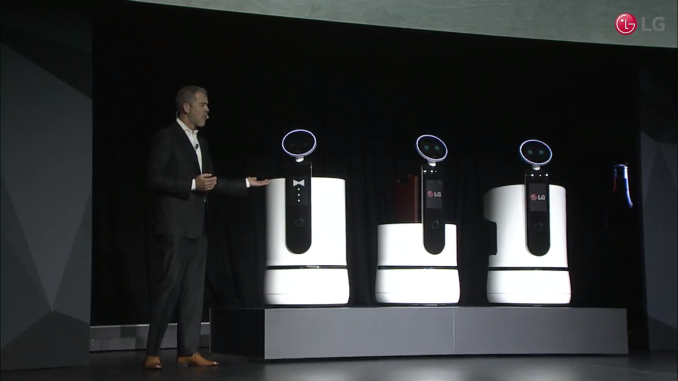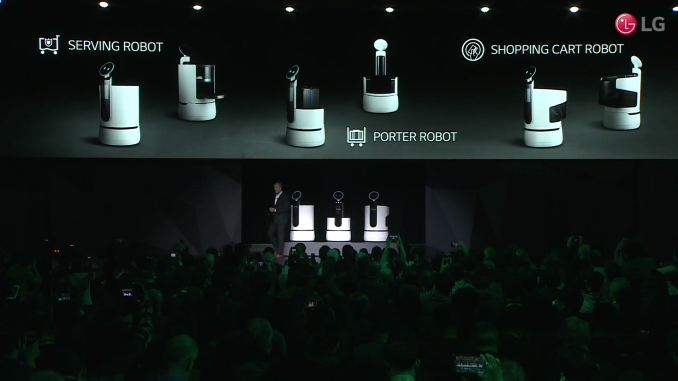 08:44AM PST - I keenly remember similar prototype robots over a decade ago... not sure what LG's angle is here.
08:45AM PST - And that was a wrap for LG's press conference at this year's CES.
08:46AM PST - The take-away is LG's increased efforts in voice assistant implementations throughout various home appliance product lineups in 2018.
08:47AM PST - Machine learning will help augment the experience and LG's ThinkQ AI ecosystem promises to be open and inter-operable with third-parties.
08:47AM PST - Thanks for being with us today!