Cold Test Results
For the testing of PSUs, we are using high precision electronic loads with a maximum power draw of 2700 Watts, a Rigol DS5042M 40 MHz oscilloscope, an Extech 380803 power analyzer, two high precision UNI-T UT-325 digital thermometers, an Extech HD600 SPL meter, a self-designed hotbox and various other bits and parts. For a thorough explanation of our testing methodology and more details on our equipment, please refer to our How We Test PSUs - 2014 Pipeline post.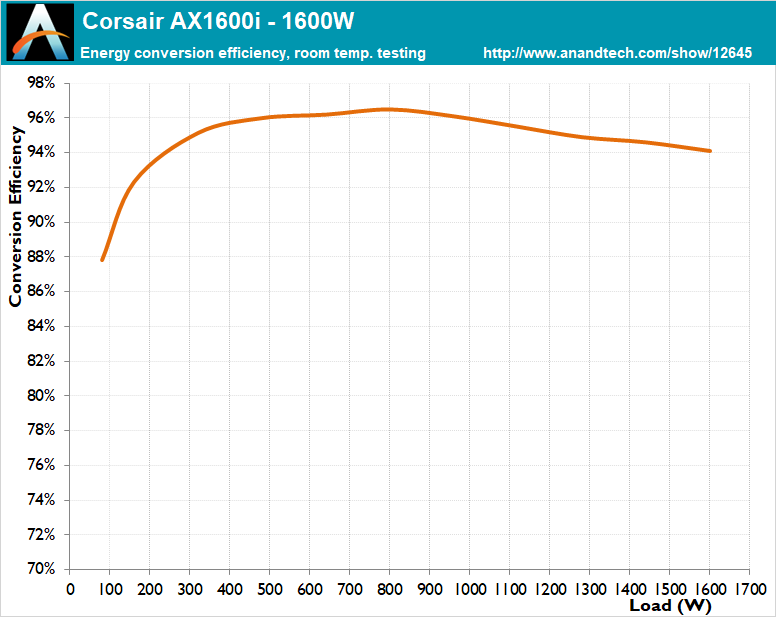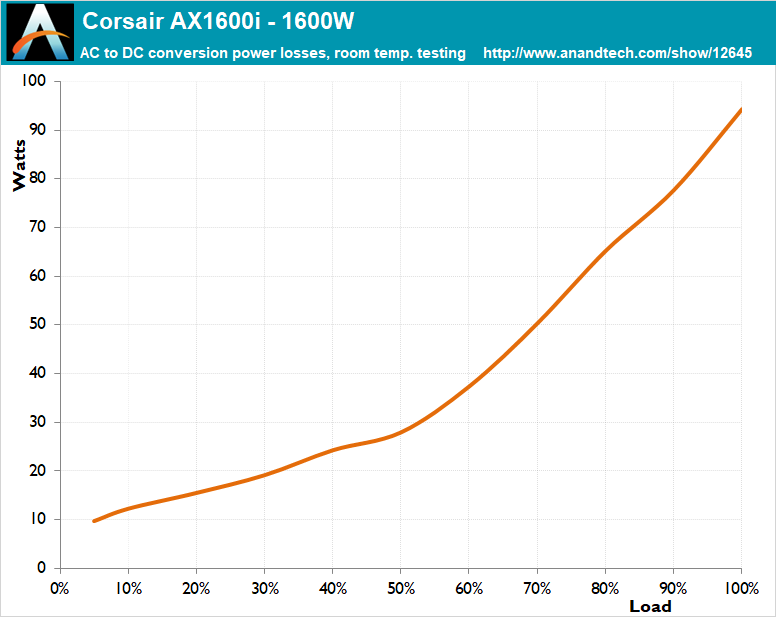 Even though it received its 80Plus Titanium certification with an input of 115V AC (and lower requirements), the new Corsair AX1600i easily meets the stricter requirements for a 230V AC input as well. The maximum efficiency we measured was 96.6% at 50% load, with the unit surpassing the 90% point with just a 7.5% load. Even with a load of just 80 Watts (5% of the unit's rated capacity), the AX1600i has an efficiency of nearly 88%, outperforming the best possible efficiency of most budget-level PSU designs. The average efficiency within the nominal load range (20% to 100% of the unit's capacity) is an astonishing 95.4%.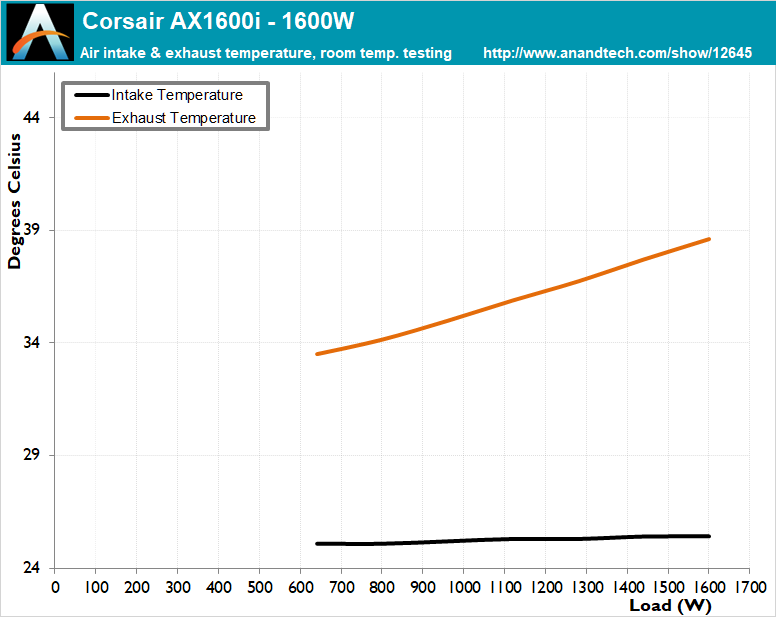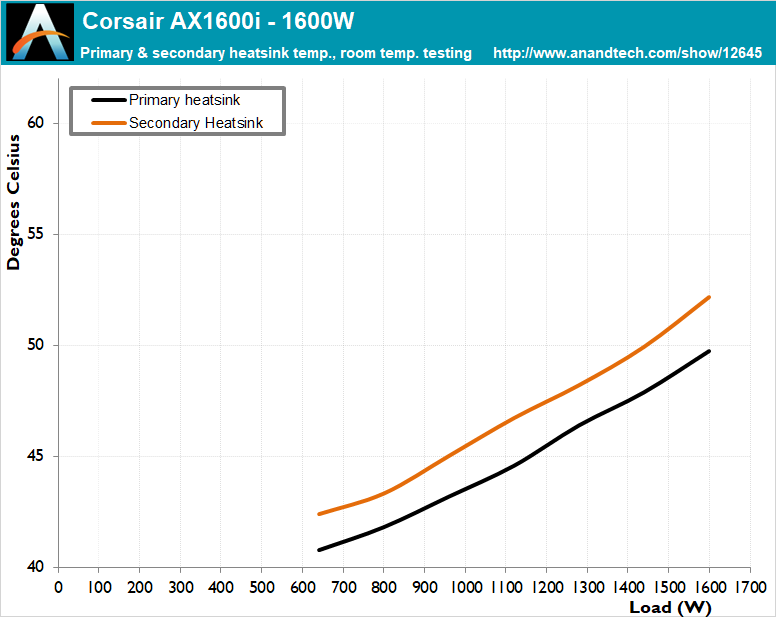 The outworldish efficiency of the Corsair AX1600i allows it to deliver similarly astonishing thermal performance as well. Our test sample barely even got warm while testing in room temperature, even while operating at maximum output. The fan of the AX1600i is not even bothered to start before the load surpasses the 600 Watts mark and barely becomes audible when the load is over 1.1 kW. As it would take a system with at least three powerful GPUs to reach that kind of power demand, it is highly unlikely that the AX1600i will ever be noticeable over the cooling fans of the graphics cards and the system.