Light Theme and Start Menu Changes
Windows 10 has offered both a light and dark theme for some time now. But with version 1903, the light theme gets a major overhaul. In previous versions the default task bar and start menu color was black, but you could choose between light and dark for applications and most recently, File Explorer, which gained a dark mode in the October 2018 update.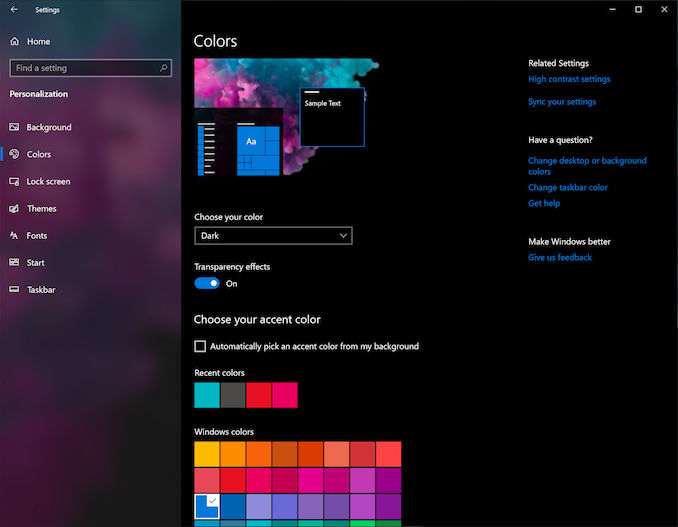 The new light theme is a true light theme, affecting not only the app backgrounds but also the taskbar and start menu. The color choices are clean and refreshing, and it really look great. It also includes a new background, based on the original blue Windows 10 background, but lightened up to match the new theme.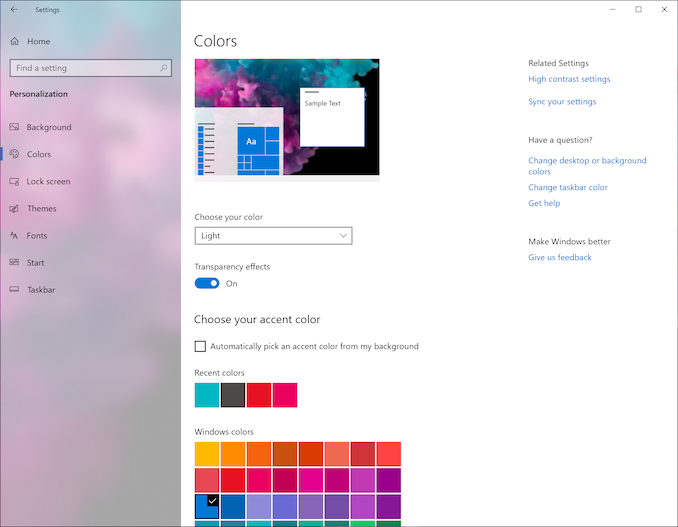 Text on the taskbar switches from white text on black to black text on white, and to avoid being lost on the task bar, some of the white icons such as mail and Store are color reversed to make sure they are still easily found. The File Explorer icon also got a makeover since it was too light for the light theme. Microsoft has subtly changed the color scheme to work better in either light or dark modes.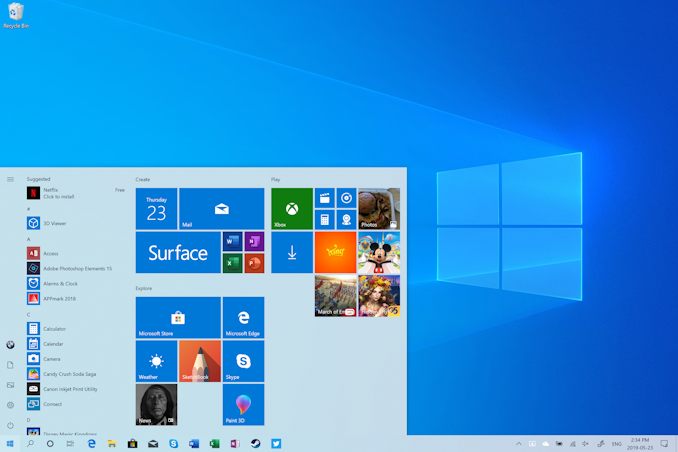 The Start Menu has probably never looked cleaner than it does in 1903, where the new color scheme really works well. Microsoft is also changing the default start menu for new accounts to a more simplified version, with just a single column of applications rather than the two it was by default previously. You can of course still customize this any way you'd like, with groups of apps, and different tile sizes, but the out of box experience is a nicer look to start with. In addition, some of the icons have been updated to fit in better with Fluent design, which is Microsoft's design language for Windows.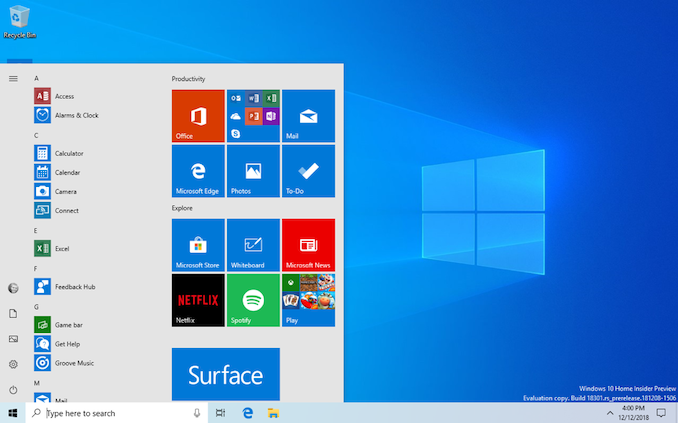 The Start Menu now also supports unpinning of groups of icons from the Start Menu, so if you don't like the default, or just want to start over, it's easy to remove everything. In addition, Microsoft is allowing more of the default applications. The following applications can all be uninstalled via the Start Menu:
3D Viewer (previously called Mixed Reality Viewer)
Calculator
Calendar
Groove Music
Mail
Movies & TV
Paint 3D
Snip & Sketch
Sticky Notes
Voice Recorder
Microsoft Solitaire Collection
My Office
OneNote
Print 3D
Skype
Tips
Weather
You'll no longer need to brush off your PowerShell skills to remove some of these default applications.
In addition, the Start Menu is being isolated into its own process. In past builds, Start was hosted as part of the larger ShellExperienceHost.exe, but now it gets its own StartMenuExperience.exe. Anyone who has had the Start Menu stop responding will appreciate the effort here, since one of the main goals of breaking it into its own process is reliability and debugging.