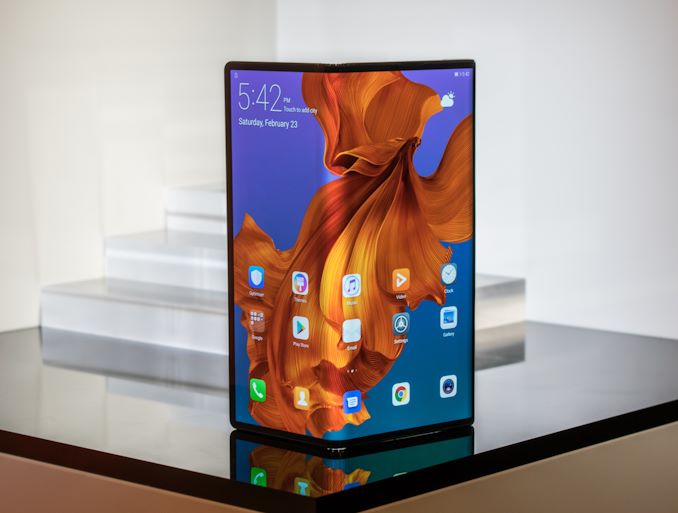 Huawei's Mate X garnered quite of attention at Mobile World Congress earlier this year as one of the industry's first foldable 5G smartphones. Unfortunately for those looking to get one of such handsets, it will only be available in the fourth quarter, months later than expected originally.
Featuring an 8-inch foldable display with a 2480x2200 resolution and a 9:8 aspect ratio, the Huawei Mate X was expected to be released in the middle of 2019. At some point, its launch was postponed to September and recently the company said that it would be available only in November, reports TechRadar. The delay will likely be the last one as the company is looking forward to start selling its flagship 5G device ahead of the holiday sales season in Europe and the US.
After visiting Huawei's headquarters earlier this month, TechRadar reports that the company had to slightly redesigned the Mate X from what was shown at MWC: the device now has a slightly different 'Falcon Hinge' and a slimmer lock button.
The reasons why Huawei had to delay the launch of its Mate X from mid-2019 to November are not completely clear. Obviously, the aforementioned redesigns took time to implement and test. Meanwhile, Huawei faced uncertainties with its partners like like Google after it was added to the US Entity List in May. Considering the fact that we are talking about a smartphone that is going to cost $2000, the company is naturally interested in getting the product to market without any compromises or glitches.
Related Reading:
Source: TechRadar