Conclusion: Almost There
This is the most impressed I've been with an Acer notebook in some time. Most of my usual whipping boys have been taken care of, and I'm left with an ultrabook that's for the most part very usable.
We're pretty fond of the saying "there's no such thing as a bad product, only a bad price" around here, and that holds very true with the S5. The performance and features are largely here: a fast, ultra low voltage processor, coupled with USB 3.0 connectivity, HDMI, and even Thunderbolt. However skeptical you might be of striped SSDs (and I certainly am), you can't deny that the end result is a remarkably fast storage subsystem. The chassis' portability is something to be excited about as well. Building a good notebook is always a balancing act, trying to figure out what you're willing to sacrifice and what you have to have, and this is where I think Acer dropped the ball.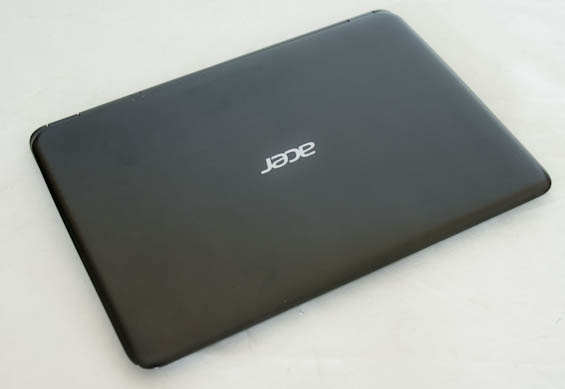 The Aspire S5 isn't a bad looking notebook, but in some ways it's lackluster compared to the competition. The more you look at it and use it, the cheaper it feels. Couple that with the awful display, and suddenly you begin to feel like the majority of the price bloat you're paying is going towards the motorized trap door and the Thunderbolt connectivity. The door is a cool idea and Thunderbolt may very well become incredibly important as time goes on, but why couldn't Acer have just gone whole hog and spent the extra $40 or $50 a unit to put a halfway decent display inside?
As it stands, it seems we may yet be continuing to search for the perfect ultrabook. The ASUS Zenbook Primes are less expensive than the S5 and feature much better quality displays, but you lose out on Acer's stellar cooling performance and Thunderbolt connectivity. More than that, Acer's design is going to be a hair thinner and lighter than anything their competition has come up with. We'd hoped the ultrabooks to buy would be in this generation, but so far it looks like we're just not there yet. In the meantime, though, if you're willing to make the compromises and the price tag doesn't scare you off, the S5 might be one of the most forward-looking ultrabooks yet available.