Gaming Performance
In our synthetic tests we started to get the first inkling that the graphics subsystem in the Alienware M18x R2 may actually be CPU-limited. This isn't entirely surprising; the GeForce GTX 680M is a tremendous leap in performance over the 580M and roughly on par with a desktop GTX 570. That card was itself already essentially CPU-limited at 1080p in most cases.
We start with our mainstream benchmark suite, which the pair of 680Ms should have no trouble at all tearing through.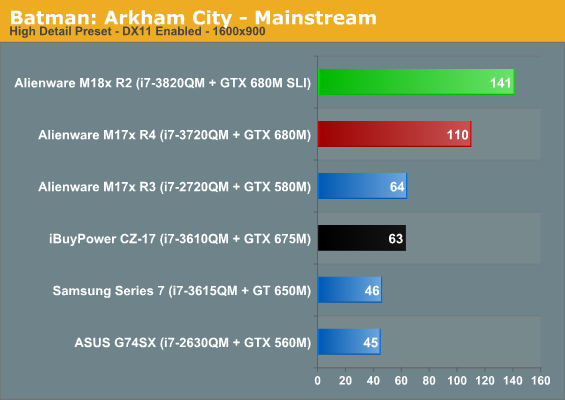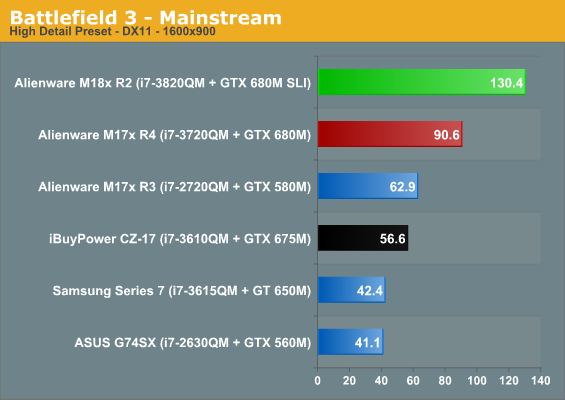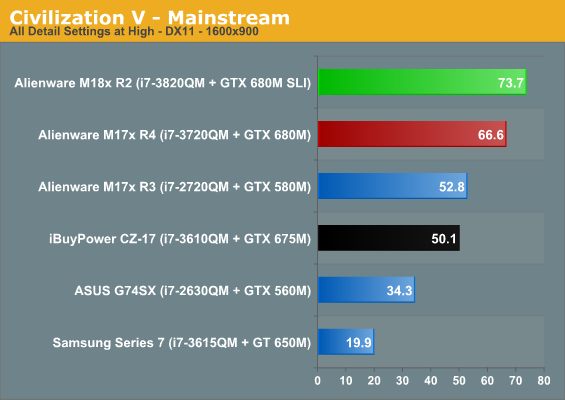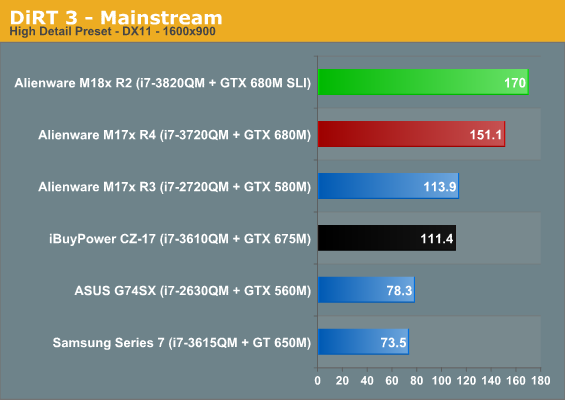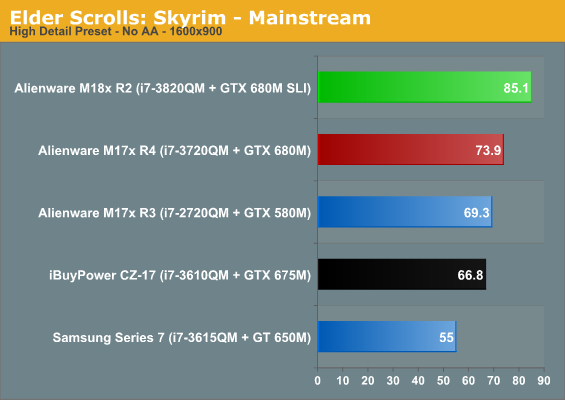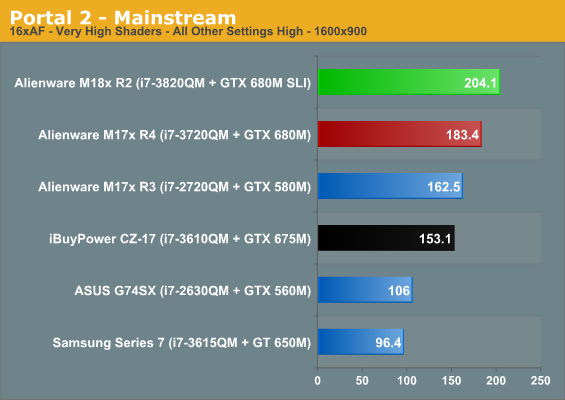 Unfortunately while we still can't get Total War: Shogun 2 to benchmark properly on the M17x R4, it's pretty clear that mainstream settings are an absolute waste of the two GTX 680Ms in SLI, and many of our games seem CPU bound. So let's see what happens when we crank things up.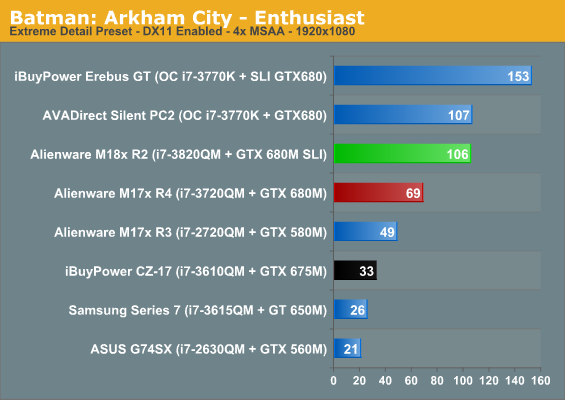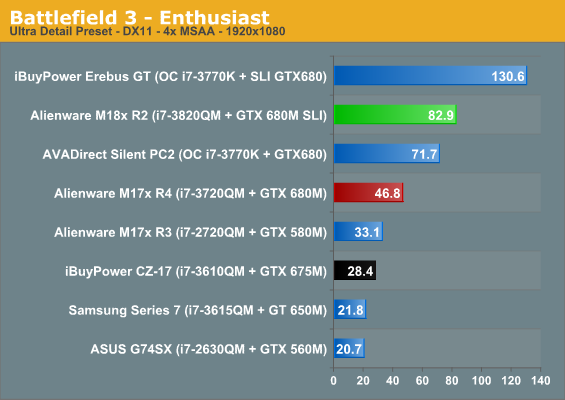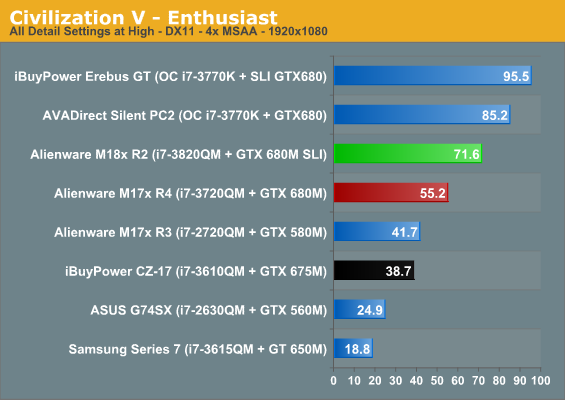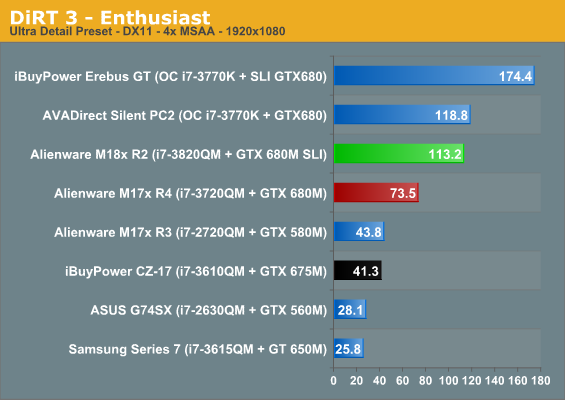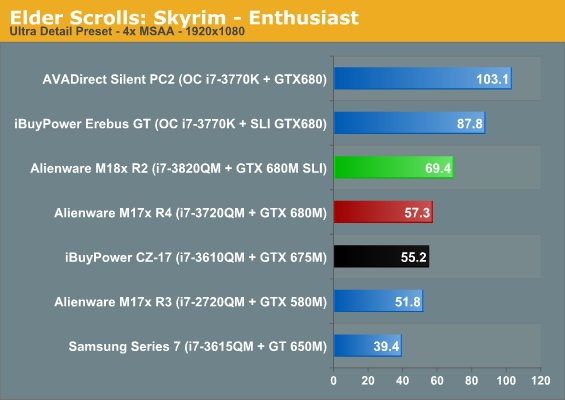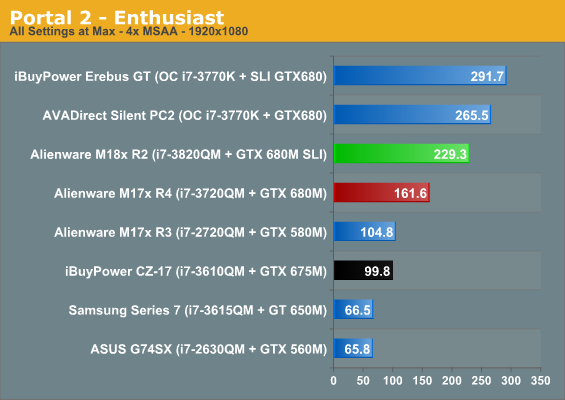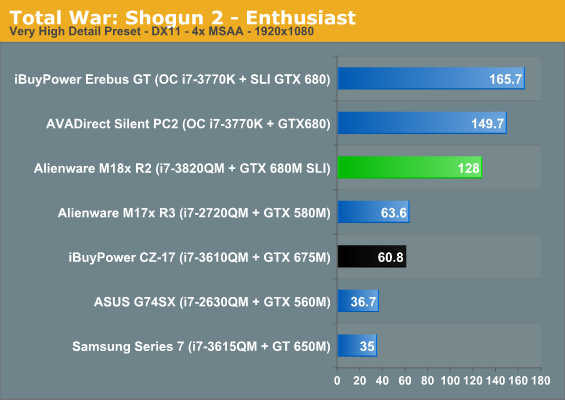 Well, there it is, and that's pretty much what I was getting at. While in some cases (Batman: Arkham City and Battlefield 3) the pair of GTX 680Ms appear to be GPU-limited and thus offer a fairly strong linear increase in performance, in most situations it seems clear the CPU is holding back the graphics hardware. Battlefield 3 demonstrates what should've been a foregone conclusion—two GTX 680Ms have more horsepower than a single desktop GTX 680—but the other games are more telling. We already knew a single GTX 680M was more than enough for a mobile gamer (heck the 580M/675M was basically on the cusp), but impressively we now have a graphics subsystem that is actually outright excessive for a notebook.