Just over a year after first introducing Windows 8 and Windows RT to the press at their BUILD conference, the run-up to the launch of Windows 8 and Windows RT has reached its end. In what's certain to be the most significant Windows release for Microsoft since Windows Vista – and likely also the most polarizing – Windows 8 and Windows RT are officially being released to the public today. With this launch Microsoft is looking to make their mark on the surge in popularity in tablets over the last couple of years, while leaving another mark on their users with the most significant UI overhaul since Windows 95.
For users looking to jump into Windows 8 and Windows RT, there will be several ways to get it. First and foremost of course is to buy a new device – be it a PC or a tablet – with Windows preinstalled. All of Microsoft's major retail partners will have swapped out their Windows 7 system inventory for Windows 8 inventory, and will begin selling systems pre-loaded with Windows 8/RT today.
On that note, a few of Micrsoft's retail partners will have various Windows 8 promotions going on. The highlight of which will almost certainly be Intel's: "Trade In/Trade Up– Bring in a working laptop (any PC as long as it can power on) and get at least $100 towards a new Intel-Inspired Ultrabook." We don't have any additional information on this offer at this time, so be sure to check Microsoft's website for more details.
Windows 8 SKUs
Windows 8 Upgrade
Windows 7/Vista/XP Upgrade
Full Version
Price
Windows 8 Pro Pack
X
-
-
$69
Windows 8 Pro Upgrade (Boxed)
-
X
-
$69
Windows 8 Pro Upgrade (Download)
-
X
-
$39
Windows 8 (Core) OEM
-
-
X
$99
Windows 8 Professional OEM
-
-
X
$139
Meanwhile for those of you partaking in self-installs, Microsoft's promotional pricing for Windows 8 upgrades will be continuing until January 31st of 2013. To that end, the previously mentioned pre-orders have already begun shipping from some e-tailers for delivery today. This goes for both the upgrade and full editions. Retailers will also start selling boxed copies of the upgrade editions of Windows 8, while specialty retailers (e.g. Microcenter) are also expected to be carrying full editions.
Of course the real option just about everyone has been waiting for is the download option directly through Microsoft, which should be active by the time this post goes live. Microsoft will be selling Windows 8 Pro upgrades for $39.99, some $30 (43%) below the retail boxed price. Furthermore Microsoft has put up a handy upgrade FAQ that spells out just how the process is working; the downloadable upgrade will be a purchase available in Microsoft's upgrade assistant, with the assistant being responsible for downloading and running the Windows installer.
Importantly, the assistant has the option to back up the Windows installer to either a USB drive or an ISO, so it will be possible to keep the installer for future re-use (reformats and the like). Also of note, the $15 upgrade offer for recent PC buyers will work the same way, with buyers effectively getting the same upgrade package at a cheaper price.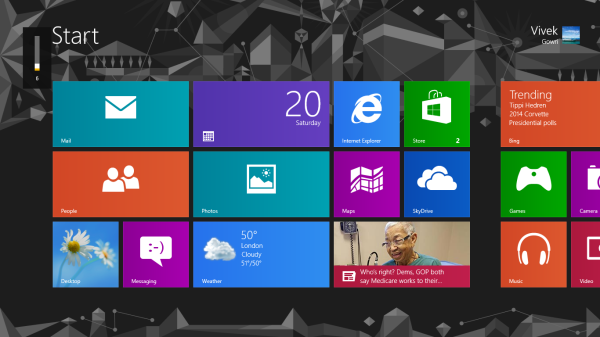 All Windows 8 buyers will also want to pay attention to Microsoft's free Windows Pro Media Center Pack option. As you may recall, Microsoft is stripping out Windows' built-in DVD playback and Media Center functionality from Windows 8, and placing it in to a separate Media Center Pack. In order to ease the transition, as part of their promotional pricing Microsoft will be giving away the Media Center Pack for free until the end of January, so Windows 8 Pro users will want to be sure to hop on that offer before it expires.
Finally, for our coverage of Windows 8/RT, we have broken it up into several pieces. For Windows RT coverage we have reviews of Microsoft's Surface, their in-house ARM-based tablet, along with Asus's VivoTab RT. We also have a dedicated Windows RT review that focuses on the complete Windows RT experience from a tablet perspective. Meanwhile for Windows 8 and the x86 laptop/desktop experience, we will have our traditional performance guide up later today, so be sure to stay tuned for that.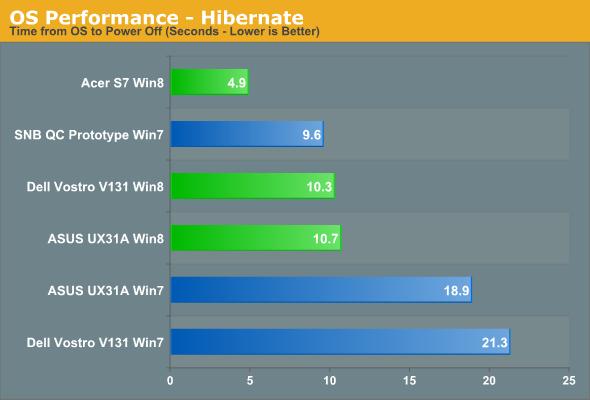 Source: Microsoft