Noise and Thermal Testing, Stock
It's a cold winter here in northern California, and the NZXT Phantom 630's efficient cooling design doesn't really help much. Keeping with current testing methodology, I tested the 630's fans at each of their three settings. I also removed any drive cages that weren't needed (as I have with other cases with removable cages), and I mounted the system SSD to the rear of the motherboard tray instead of using a standard drive sled. Any SSD in front of the intake fan is going to be particularly frosty; we need to see just how bad the thermals might get behind a loaded motherboard.
I'm keen to point out that this configuration isn't particularly far from what a modern high end system should be able to achieve. Most people will probably need around two drive trays, only slightly obscuring the front intake more than our single drive tray does.
Ambient temperature during testing hovered around 21C.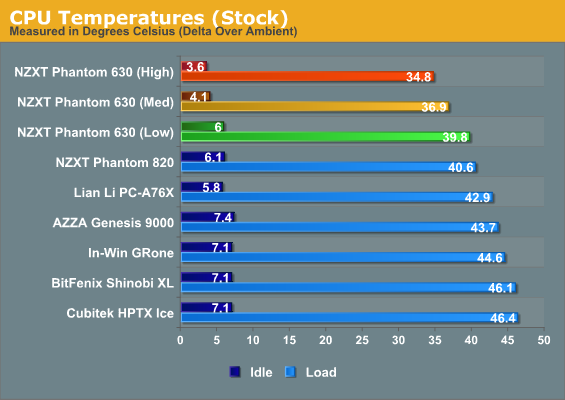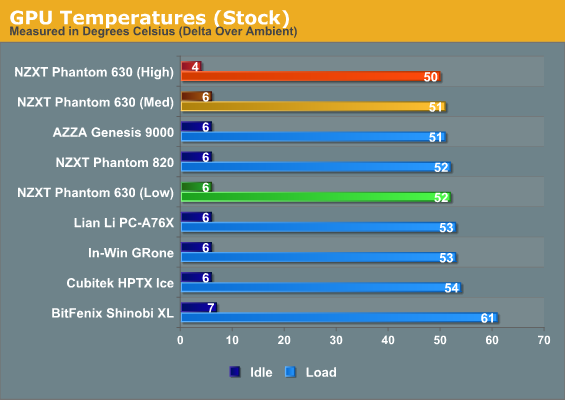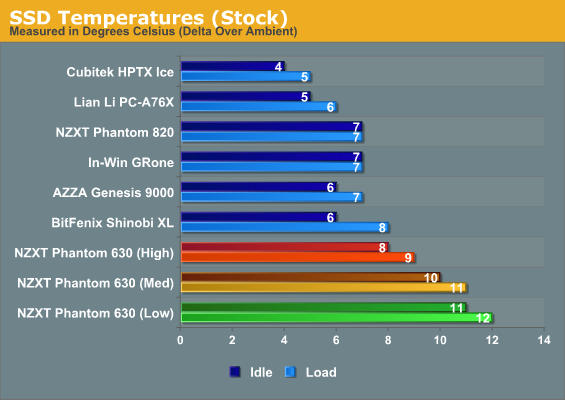 Stock testing starts off with a bang. Even at the lowest fan setting, the Phantom 630 runs the CPU cooler than the other cases tested, and even the GPU thermals are competitive. The SSD runs hotter than the other systems, but keep in mind we're still well south of 40C; the hottest I ever saw the SSD hit during any testing was 34C. Take note how the less expensive Phantom 630 at worst ties the 820; this is going to be a repeating pattern. The 820 is using its lowest fan setting, but the highest one only improves temperatures by about 4C; in other words, not enough to beat the 630.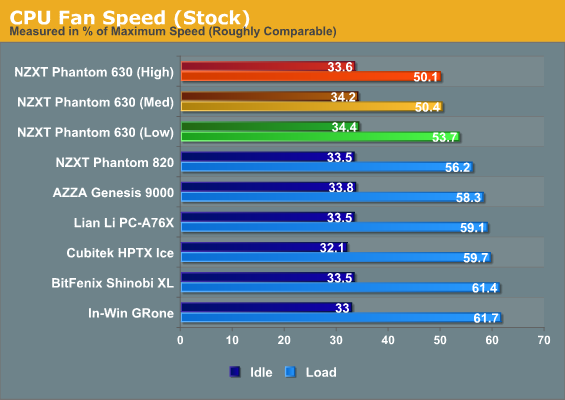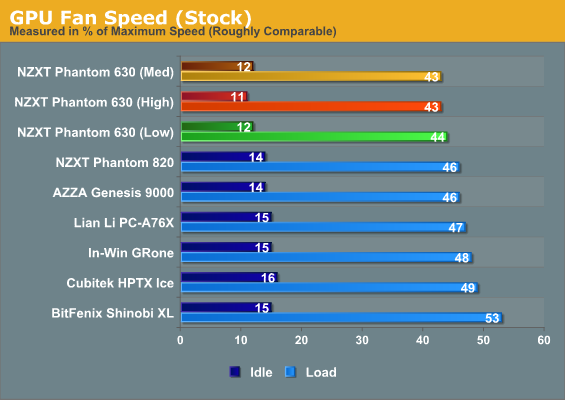 Fan speeds continue to show a healthy amount of headroom. The stock testbed doesn't stress the 630 at all.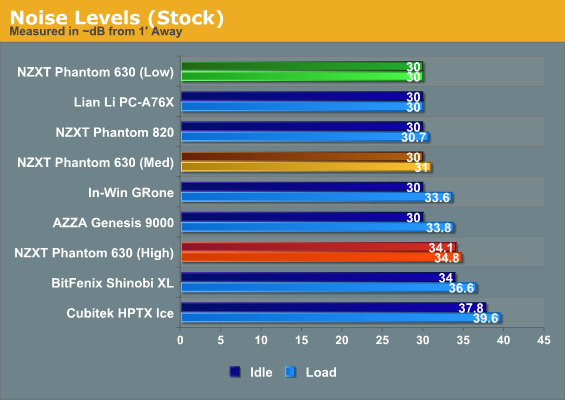 You can see the medium fan setting produces a nice balance between thermals and acoustics. Noise remains relatively low, while temperatures are at least competitive if not outright victories. At the high fan setting, performance is tremendous, but not really worth the noise.