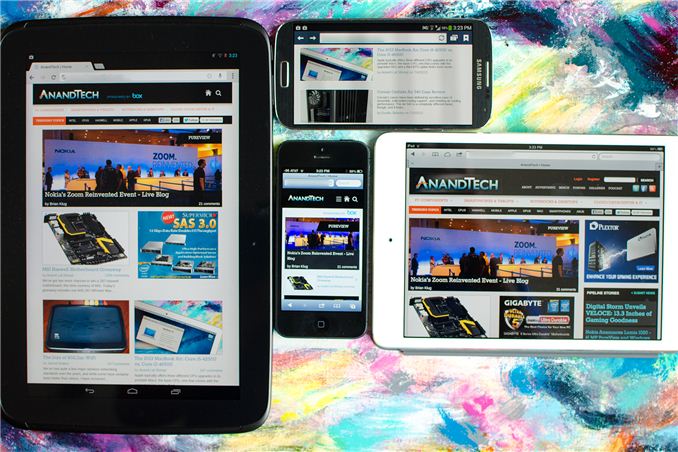 Yesterday, with the help of our friends over at Box, we launched the first responsive version of AnandTech. To recap, our single site design will now present you with one of four different views depending on your browser's reported resolution (not user agent string). You'll get a smartphone portrait, smartphone landscape, tablet or desktop view depending on what resolution your browser supports.
Based on your feedback from Monday our developer John has added a couple of additional frequently requested features:
1) Support for Pinch to Zoom is now enabled in the mobile view.
2) The most recent 8 Pipeline stories are now integrated on the front page (all other front pages had them integrated already).
Next on the list are higher res icons :)