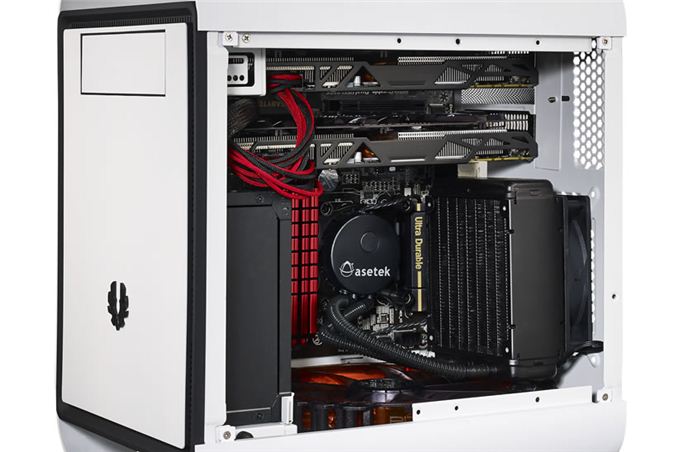 One of my most used cases of last year is the Bitfenix Prodigy (my family own three between us), and Dustin gave it an Editor's Choice award back in June last year. It offered a slightly larger mini-ITX case with space for several storage drives and a large GPU. The Prodigy got enough of a following that requests were funnelled back to BitFenix to release a version, either the same size or slightly bigger for micro-ATX motherboards and dual GPU functionality. I saw some of the design factors that Bitfenix were working on during Computex, but today they are officially announcing the BitFenix Prodigy M, the same size as the Prodigy but enough to fit a micro-ATX motherboard inside.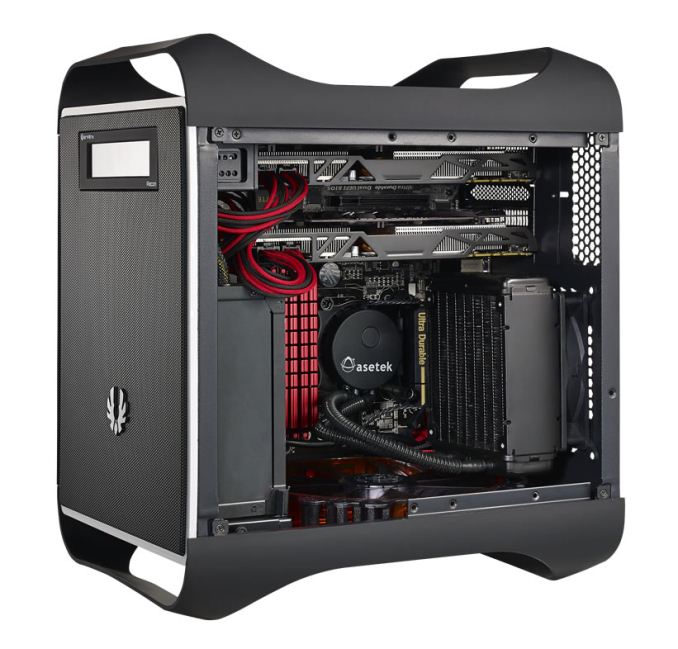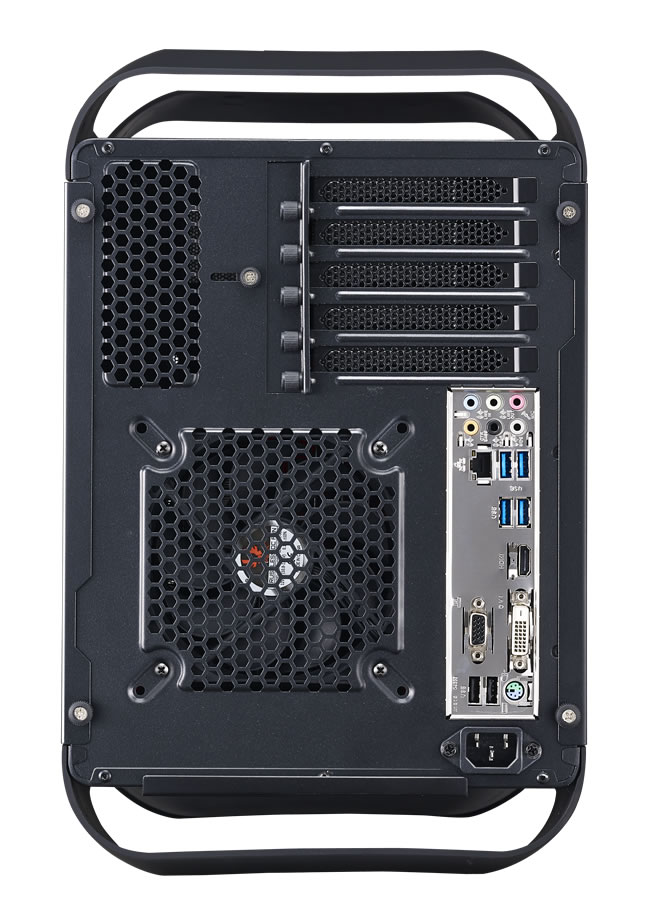 As you can see, it is all a tight squeeze to fit a 5-bay mATX board inside. The Power Supply insert requires a unique cable (provided) to route the PSU to the front of the case, and both 120mm and slim 240mm water cooling radiators are supported. The Prodigy M comes with the same SofTouch surface treatment as the Prodigy as well as FyberFlex handles. By fitting the storage into the side panels and on the bottom of the case, BitFenix are claiming support for four 3.5" bays or five 2.5" bays, though I'd imagine that comes at the expense of certain other features. For example, it would seem that users have the choice of a second long GPU or an ODD.
We are told that the Prodigy M will be available in October, and UK retailers currently have it on pre-order for just under £70 (inc. tax), which would put it at the US$90 mark (without tax), although official pricing from BitFenix is an MSRP of $99. It would seem that intially the case will be available in white or black, although I would imagine we will see a more diverse color range as the orginial Prodigy has today.