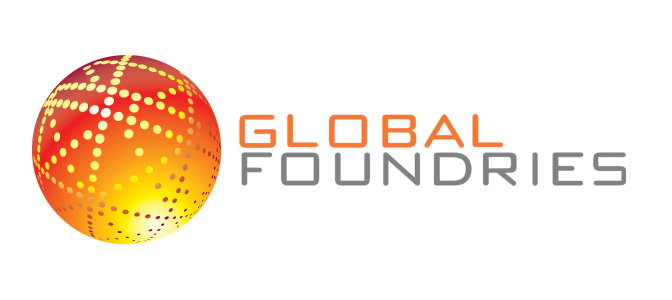 The history of the semiconductor manufacturing business is both a story of great success and great failure. On the one hand semiconductor manufacturing has allowed the creation of devices that have transformed society, and unusual for most technologies it has remarkably improved at a steady rate for over 40 years now, making Moore's Law a reality. On the other hand the history of the semiconductor business has been one of a constant weed-out process, as every generation of technology has seen the number of players narrow as the cost and complexity of semiconductor manufacturing continues to grow. Compared to the early days only the richest and most powerful firms have survived, and today the price of progression has claimed another player: IBM.
Today IBM has announced a remarkable, though not entirely unexpected deal. The company is announcing that they are transferring the bulk of their semiconductor business over to GlobalFoundries, essentially divesting themselves of the business entirely and getting out of chip fabricating altogether. But in a deal that is all too indicative of just how brutal the semiconductor manufacturing business is, IBM is not selling the business to GlobalFoundries or even giving it away for free; today's deal will see IBM pay GlobalFoundries to take the business, with IBM handing over $1.5 billion in cash and working capital to GlobalFoundries in order to entice them to take over the business.
A deal of some time in the making, IBM's divestment of its semiconductor manufacturing business comes as a result of the business's continued technological and financial troubles. The business has lost money for quite some time now as IBM has struggled to attract business to keep their fabs at capacity, as IBM's POWER chip manufacturing volume isn't enough to sustain the business on its own. Compounding matters, IBM has been behind the curve in process technology development, which has seen competitors and partners alike such as TSMC and Samsung take the lead in rolling out new manufacturing nodes and securing the lucrative contracts that come with being the leader.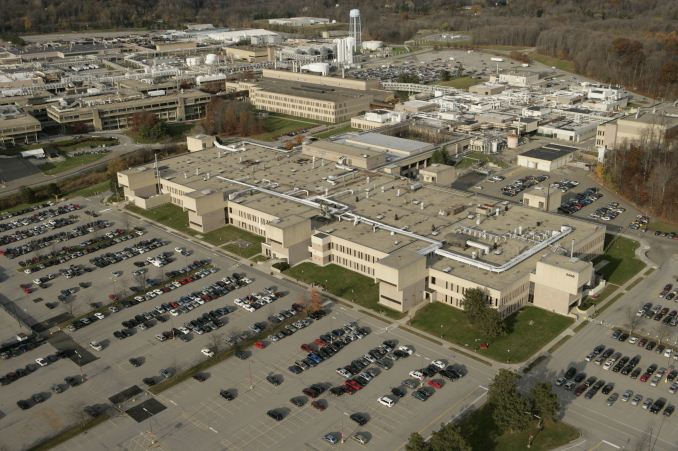 IBM East Fishkill (Image Courtesy Dutchess County Economic Development Corporation)
By divesting themselves of their semiconductor manufacturing business, IBM is cutting loose a business that is losing them money, but it is also a necessary step to enable the consolidation of manufacturing rather than a dissolution of the business entirely. Though in better shape than IBM's business, GlobalFoundries has their own struggles with technology and volume, so taking on IBM's business will allow the two businesses to be consolidated and ideally a larger, stronger semiconductor manufacturer to emerge.
Overall then, the deal sees GlobalFoundries taking on everything related to semiconductor manufacturing from IBM except for IBM's semiconductor R&D division, which IBM will hold on to. This means GlobalFoundries is acquiring IBM's existing fabs in Fishkill and Essex Junction, IBM's engineers and other technical experts outside of their retained R&D division, IBM's extensive semiconductor patent pool, and their commercial microelectronics (contract manufacturing) business. The importance of IBM's manufacturing expertise in particular should not be understated, as while IBM hasn't been a cutting-edge foundry, their expertise will be an important factor in helping GlobalFoundries narrow the gap with its competition and prosper. Meanwhile to cap things off, GlobalFoundries will also be acquiring IBM's foundry patronage, with IBM signing up to use GlobalFoundries for their 22nm, 14nm, and 10nm chips for the next 10 years.

Finally, this acquisition also calls into question the future of the Common Platform alliance, the manufacturing alliance between IBM, GlobalFoundries, and Samsung. With IBM essentially bowing out of everything other than R&D and GlobalFoundries licensing Samsung's 14nm process rather than licensing IBM's or developing their own, Samsung is now the strongest member in a party of 2. How GlobalFoundries and Samsung continue this relationship – and more importantly GlobalFoundries' role as a developer versus a customer/licensee – remains to be seen.
Source: Bloomberg