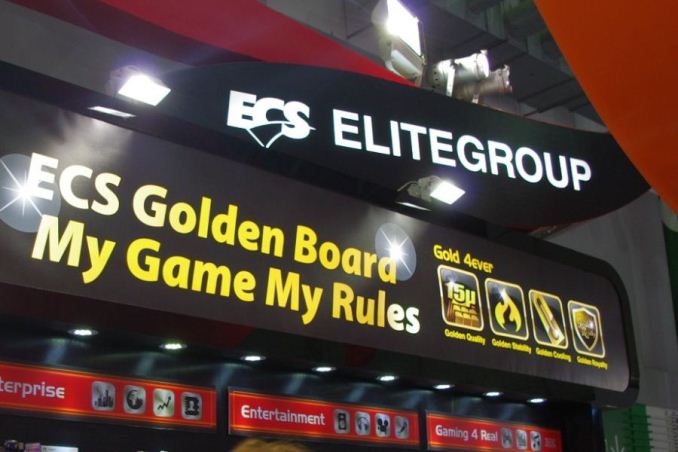 As active members of the PC components industry, we tend to try to keep our ear to the ground relating to how the different companies are approaching their product lines especially in terms of acquisitions, applications, marketing and projections. Most of what we hear is either not news or not entirely relevant for publication but helps us attempt to form a more complete picture when we do publish. One of the reasons we do this is to do with confirming sources, and making sure we publish as accurately as possible. So when a rumor started in the sphere regarding ECS' motherboard business being moved away from the commercial side of the equation (from Digitimes and others), remaining in only OEM/ODM applications, I naturally went straight to the heart of the matter and contacted ECS for clarification. The following is a letter from Sunny Yang, ECS' President.
Dear Our Distinguished Customers,

We feel regret to learn the untrue report from DIGITIMES pertaining to "ECS to quit own-brand DIY motherboard business, say Taiwan makers" on Jun. 24, 2015. We like to formally clarify that ECS would never give up any opportunity to work on own-brand DIY motherboard as what we always commit to our valuable customers.

We all learn the knee competition in motherboard industry. To receive the challenge, ECS has made all the efforts to manage our own brand motherboard and create more service and value to our channel customers for years. We would continue to put more resources to provide cutting edge products and marketing events as what we just announced at Taipei Computex in early June and, therefore, enhance our brand value and your confidence level.

ECS has been cooperating with you for many years, we treasure this relationship. We will also do our best to serve your needs through our global structures. We believe, through our close cooperation, a mutually beneficial result can be achieved in a long-term relationship.

Sincerely Yours.
Sunny Yang
President, Elitegroup Computer Systems Co., Ltd.
That essentially confirms that ECS will be staying in the consumer motherboard business. Personally I felt the news was a little off to begin with – at Computex ECS were showing their own brand 100-series motherboards, and even developing them with Realtek's new Dragon network chip which is designed to go in direct competition with Killer. While it's not unheard of for big companies to pull product lines at the last second, we meet with ECS every year and the ECS Computex booth is naturally very large and they often put on a large show for it. It's important to consider how much money and marketing has been pumped into ECS' L33T gaming brand in recent years along with their eSports sponsorship.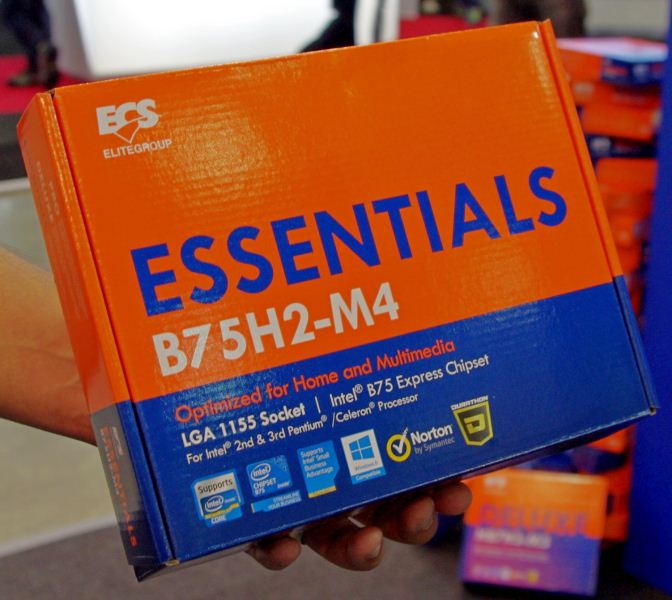 ECS as a brand does have a presence in the United States, and we've reviewed some interesting samples such as the Lucid Hydra equipped P67H2-A back in 2011 and the only overclockable AMD E350 mini-ITX board on the market, the ECS HDC-I. To this end, the latest figures we have estimated for ECS own-brand motherboard sales are around 3-4 million, which accounts for around 5% of the ~78 million motherboards a year market, but in 2009 reports have suggested they sold 17 million both as a brand and as an OEM/ODM which gives you a sense of scale as to how big ECS actually is. ECS' main revenue generator is the OEM/ODM side, particularly in manufacturing many mini-PCs for other well-known brands, but their own brand still has value particularly in Asian regions and as the letter above shows, they are still keen on putting it into action.