As with the other manufacturers we have visited, a substantial amount of internal testing has to be performed in order to satisfy regulations in the countries that sell the products but also when we're discussing compatibility. The motherboard side of this is the most stringent, as users can plug any number of devices in but if the implementation is not correct then sometimes workarounds or extra code has to be added to compensate.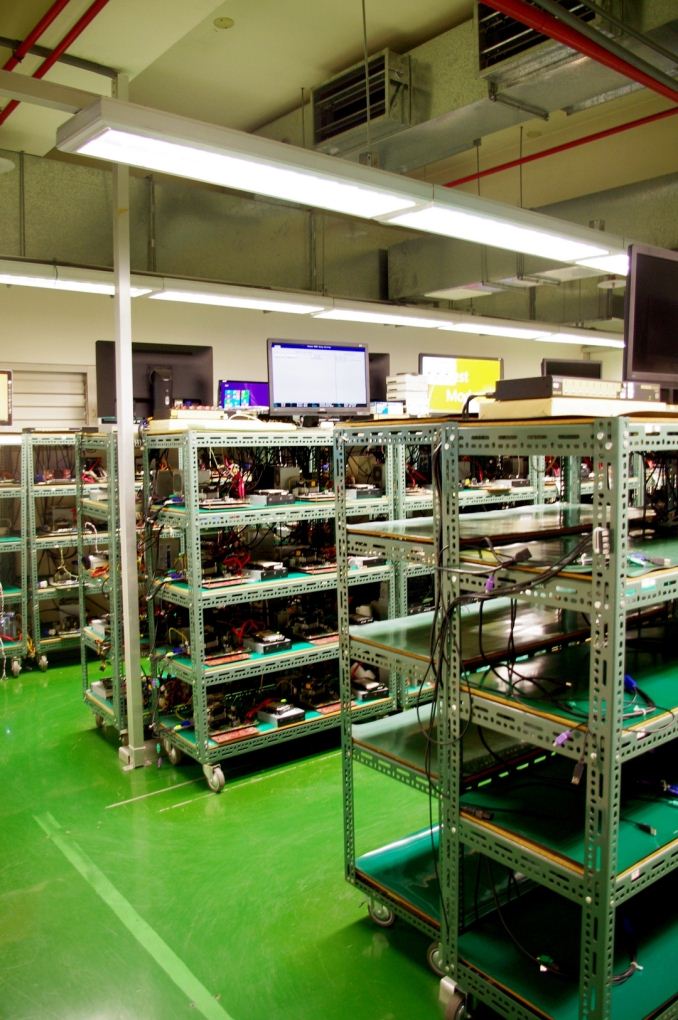 Thus as expected we get a bulk testing room like this, filled with racks of motherboards stress testing DRAM, graphics cards, SSDs and others. Obviously each motherboard design and revision needs to pass the tests here.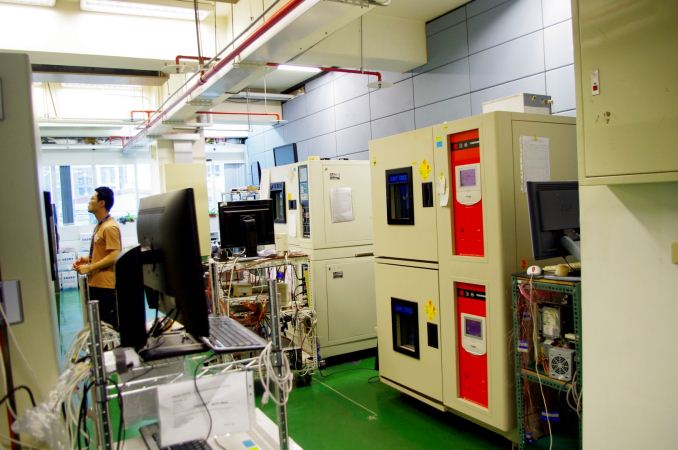 MSI's focus on military class certification is a cornerstone of the brand. The official certification requires tests being performed offsite, but internally MSI has to ensure that its products will pass those tests. As a result, we get heat and cold testing facilities here, processing through a range of temperatures.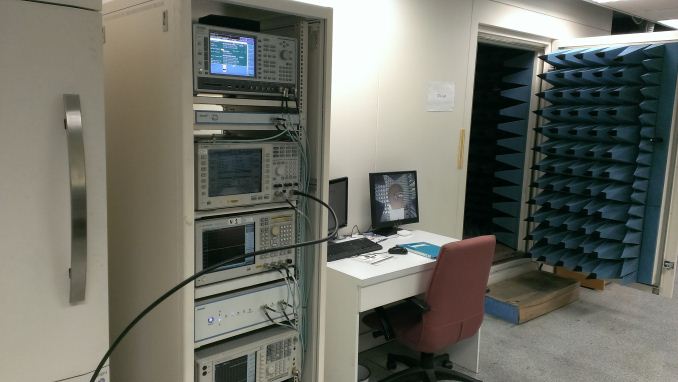 A lot of the facilities I was shown around involve extensive RF testing, both in terms of audible noise and adhering to individual standards. Previously in other HQ Tours I tend to be shown one room (specifically the semi-anechoic chamber which is really fun to be in), but here we had a combination of those as well as various microwave/other-RF facilities due to MSI's extensive wireless portfolio of products.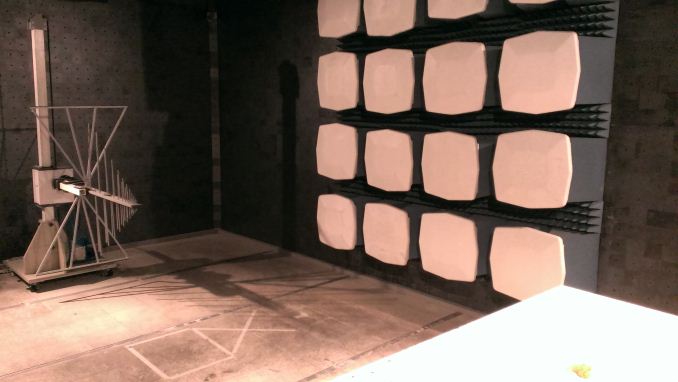 Again, this stems from MSI's Military Class angle of marketing, and as such each design has to be tested before it moves off to be verified. Each one of these rooms can easily cost around 6-figures, including the construction of the room and the specific equipment needed:
I should note here that MSI did not show me around any of the drop-test or vibration facilities which I've seen in other places. In fact, these testing rooms above were located either above the fourth floor or down in the basement, whereas in two other HQ Tours they have all been in the basement.
Perhaps something new that I hadn't seen before is spark testing.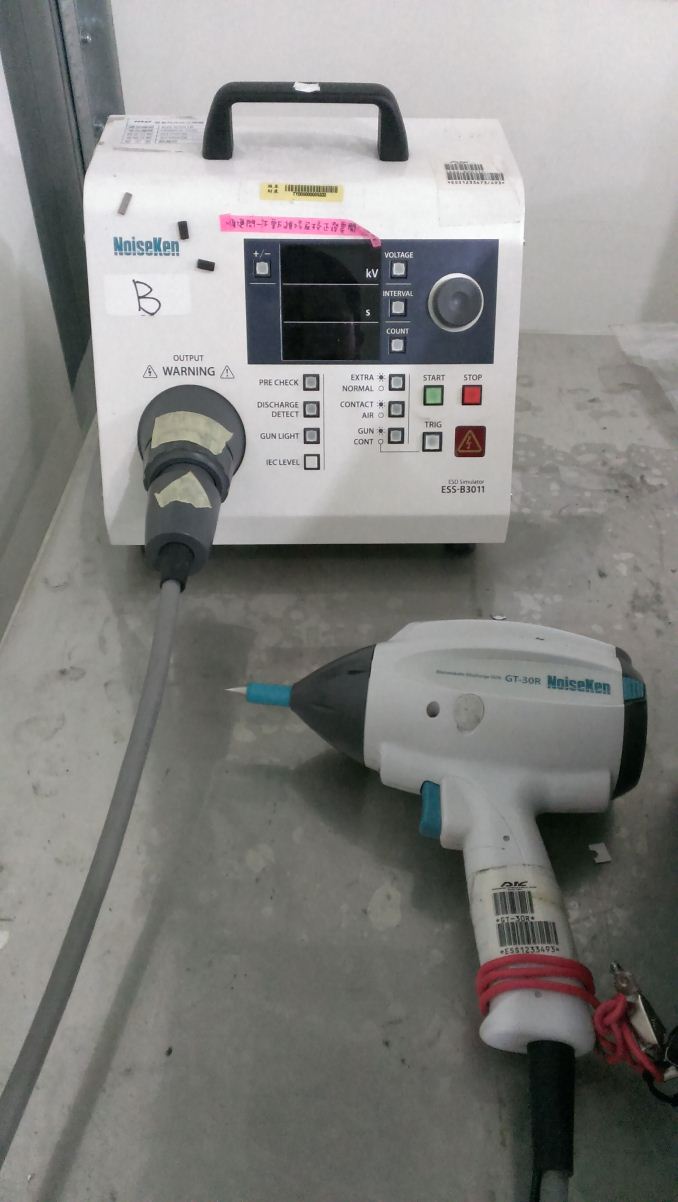 As it was explained to me, this device can generate a 12 kV differential and they use it to check that components on the product are adequately shielded from intense sparking.