DDR5-6000
Memory vendor TeamGroup has announced two new T-Force Delta RGB DDR5 memory kits during Computex 2022, being held in Taipei, Taiwan. This includes a high-frequency kit clocked to DDR5-6600 with a latency of CL34, as well as a low-latency kit operating at DDR5-6000 CL30. Both will be available in black or white and come with RGB LEDs. Intel was the first company to introduce DDR5 memory to the desktop market in November 2021 with its 12th Gen Core series of processors. During its keynote at Computex, AMD announced that its latest Ryzen 7000 processors, due in the fall, will also support DDR5 memory, among many other interesting features. We did test how well DDR5 memory scales on Intel's 12th Gen Alder Lake platform, and there...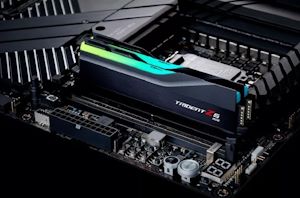 For users buying a memory kit of DDR5, if they want to adhere to Intel specifications, will buy a DDR5-4800 kit. Though through XMP, there are other faster kits...
15
by Gavin Bonshor on 1/25/2022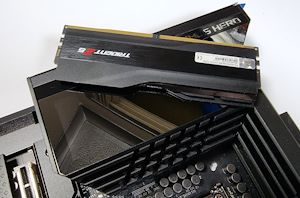 One of the most agonizing elements of Intel's launch of its latest 12th generation Alder Lake desktop processors is its support of both DDR5 and DDR4 memory. Motherboards are...
82
by Gavin Bonshor on 12/23/2021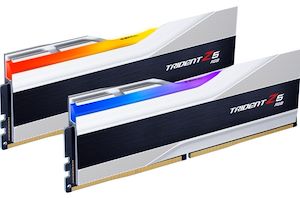 With memory manufacturers clamoring over themselves to push out DDR5 in time for the upcoming launch of Intel's Alder Lake processors, G.Skill has unveiled its latest premium Trident Z5...
24
by Gavin Bonshor on 10/15/2021