G9
Quick update, to the Archos news we've had rolling lately. US buyers can now pick up the Archos G9 Turbo line of tablets at their promised 1.5 GHz; the US store is now offering the 8" and 10.1" variants for $269 and $329 respectively, with 8GB of NAND on board. These TI OMAP 4460 powered tablets will be our first chance to see what kind of performance can be wrung out of OMAP 4 when pushed to their fastest clock speed. It'll also be curious to see how this new speed affects battery life. The 101 G9 Turbo is also available for $369 with a 250GB HDD, giving you more media storage than you find on some notebooks these days. The specs on this...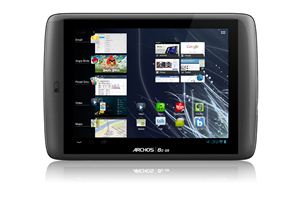 UK readers have one more thing to lord over their colonial cousins. Starting today, Archos has made available the long promised Archos 80 G9 Turbo in its full 1.5...
8
by Jason Inofuentes on 3/16/2012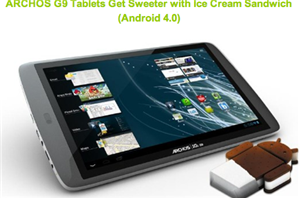 We saw a preview build at ICS and now it's here. Archos announced today a worldwide rollout of its Android 4.0 (Ice Cream Sandwich) update for the G9 line...
15
by Jason Inofuentes on 3/8/2012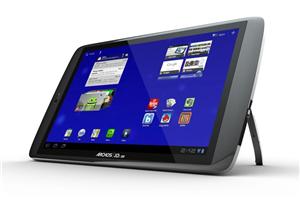 The saga of the Archos G9 tablets, once dubbed the world's fastest, has been a little drawn out. Archos originally intended to have 1.5 GHz variants out by this...
9
by Jason Inofuentes on 12/2/2011