Vive Pro
HTC this month has reduced the price of its Vive Pro VR headset by $200, bringing the pricetag of the HMD down to $599. The VR headset is now slightly more expensive than the original Vive and is cheaper than the Vive Cosmos, which started sales last October. HTC's Vive Pro released roughly two years after the original Vive and while it was not a full generational update, it featured a considerably higher combined resolution of 2880x1600 at 90 Hz refresh rate, as well as a revamped design for increased comfort. Originally priced at $799, HTC's Vive Pro VR headset was aimed at a mix of professional VR developers and users who needed a more robust headset with more support options, as well as virtual...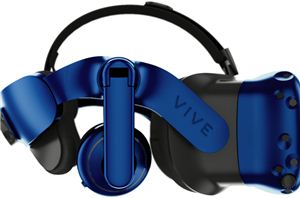 HTC has kicked off pre-orders this morning for their previously announced HTC Vive Pro Head Mounted Display, setting the price on the standalone HMD at $799. Furthermore, any Vive...
10
by Joe Shields on 3/19/2018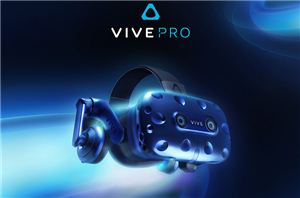 LAS VEGAS, NV — HTC today announced its next-generation Vive Pro VR headset at CES 2018. The new head-mounted display will have several noticeable improvements over the existing Vive...
29
by Anton Shilov on 1/8/2018