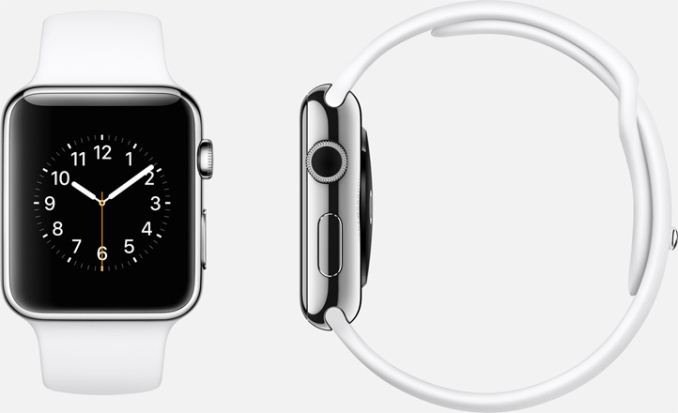 Apple has thrown their hat into the wearable ring with the Apple watch, which tries to bring a better user experience to the watch without trying to adapt iOS to the watch with multi-touch gestures that we're familiar with on the iPhone.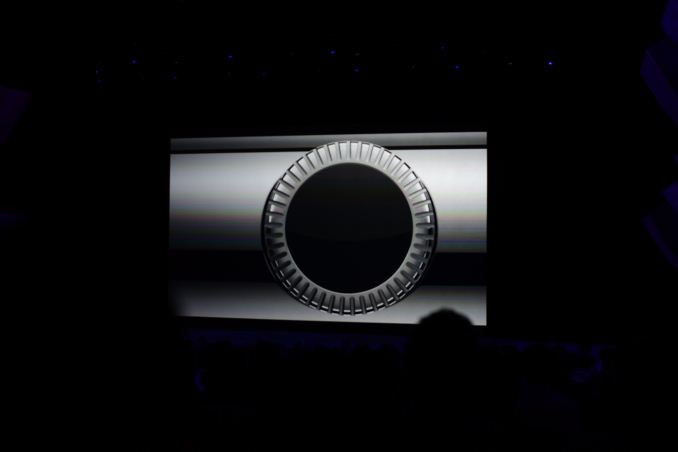 There's a single crystal sapphire display, a digital dial crown that acts as a home button and a scroll system. There's also a strong emphasis on haptic feedback which allows for linking of watches to share notifications by sending taps in any possible pattern. This is done by using a force sensitive touchscreen, which is a method of navigating along with the scrolling dial. This allows for subtle communication that doesn't rely on obvious sound or gestures. It's also possible to send taps based upon pulse/heart beat.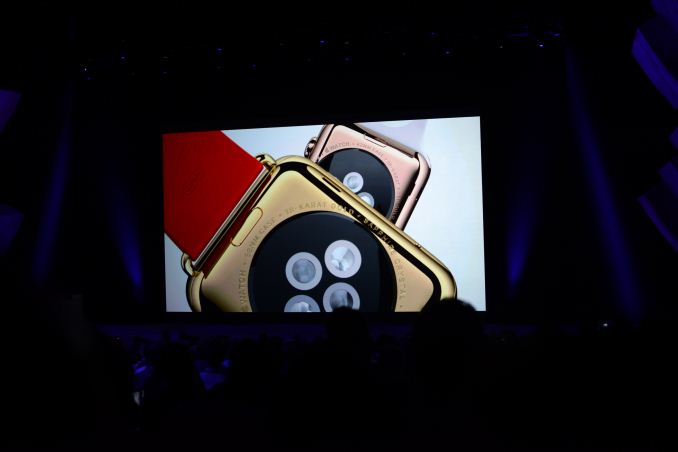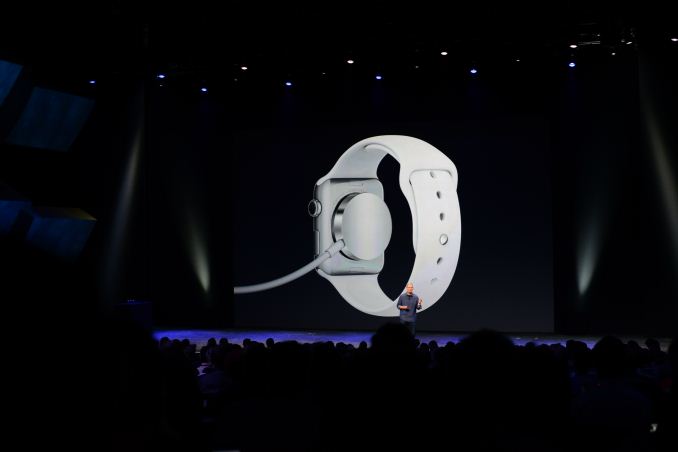 There are IR lights and sapphire lenses on the back of the watch for heart rate and serves as a magnetic alignment wireless charging system. The accuracy of the watch is no more than 50 milliseconds off at any time.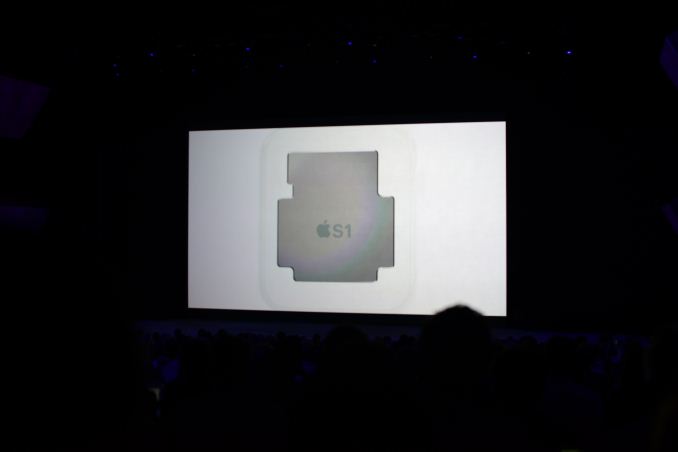 In order to support this watch, Apple has also designed a custom SoC called S1, likely for battery life and sensor integration and reduction of board area.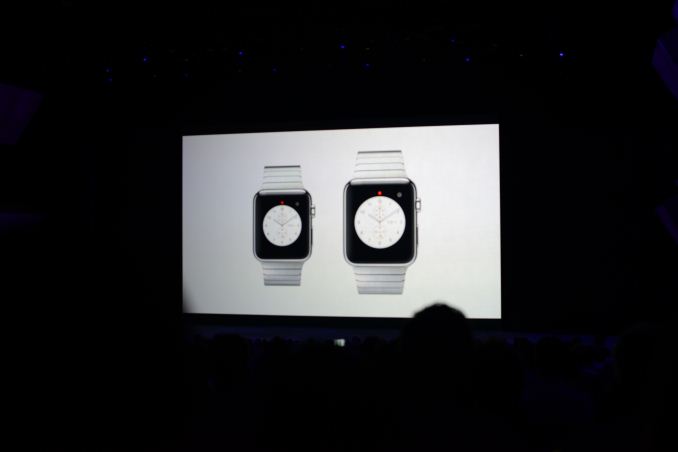 There are six different straps that are easily exchanged. The sport band has multiple colors and is some kind of rubber. There's a leather sports strap which has multiple magnets to ensure that the fit works correctly. There's also a traditional leather strap and a stainless steel link bracelet. There's also a stainless steel mesh band that is infinitely adjustable. There are also two versions of each watch edition, one larger and one smaller.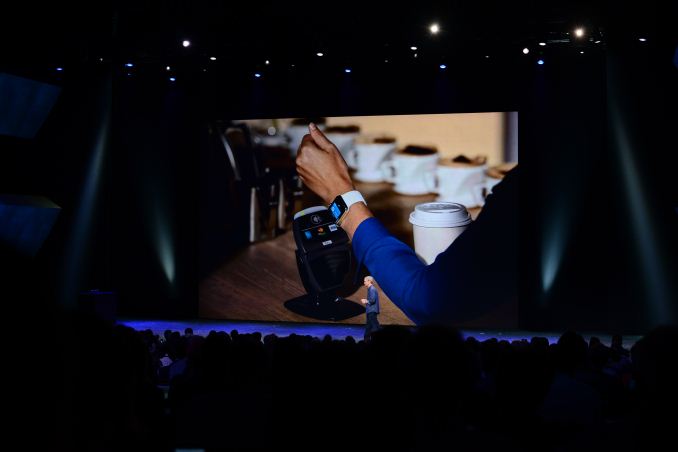 The Apple Watch also has NFC and will work with Apple Pay.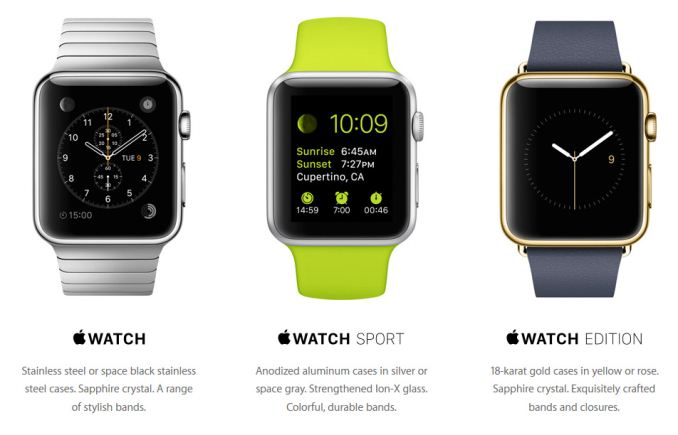 There are actually three variants though, which include the standard Apple Watch, Watch Sport, and the Watch Edition which has 18 karat gold for the casing. The sport edition has a anodized aluminum casing.
Furthermore the watch will also come in two different case sizes to account for different wrist sizes (essentially his & her watch sizes). These sizes are 38mm and 42mm tall respectively.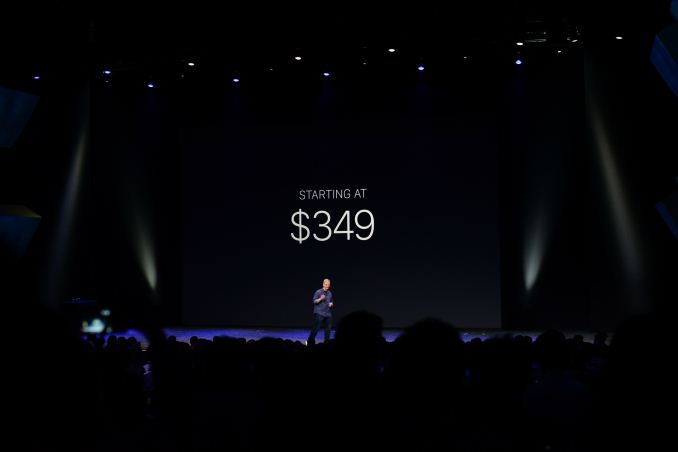 The Apple Watch must be paired with an iPhone to work properly. It starts at $349 USD and will go on sale early 2015.