AR
When HTC introduced its Vive Cosmos VR headset with modular front panel last year, it was pretty much evident that the company will use this capability to address specific use cases and expand its product lineup. This month HTC finally introduced several new products in the Vive Cosmos ecosystem that complement the original headset. The External Tracking Faceplate The Vive Cosmos VR head mounted display is equipped with a built-in inside-out 6-degree-of-freedom (6DoF) positional tracking enabled by six cameras, a G-sensor, a gyroscope, and therefore does not need any external sensors for tracking. There are games that rely on SteamVR tracking base stations and controllers and there will be owners of the new HMD do not want to miss them, especially if they already own trackers...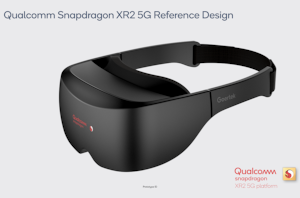 Today Qualcomm is announcing that it will be reintroducing its Reference Design Programme for its upcoming XR2 chip for VR/XR headsets. The company stated that after the success of...
22
by Dr. Ian Cutress on 2/25/2020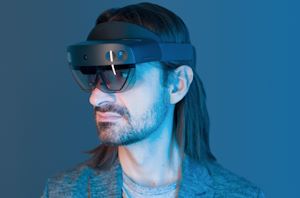 Microsoft has started sales of its HoloLens 2 mixed reality smart glasses. Aiming to be a significant upgrade over its predecessor in both field and overall performance, the second...
22
by Anton Shilov on 11/11/2019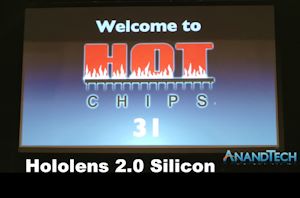 The final presentation of Hot Chips 31 is from Microsoft, who will be lifting the lid of the silicon behind its HoloLens 2.0 product.
9
by Dr. Ian Cutress on 8/20/2019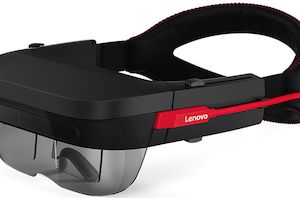 Lenovo has unveiled its new family of AR headsets designed primarily for business applications. Lenovo's ThinkReality head mounted displays will feature software and hardware developed by Lenovo for workers...
3
by Anton Shilov on 5/15/2019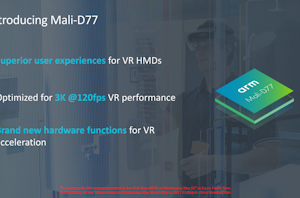 Display processors usually aren't really much a common topic in the press and only few companies actually do advertise the capabilities beyond a simple mention of the maximum resolution...
18
by Andrei Frumusanu on 5/15/2019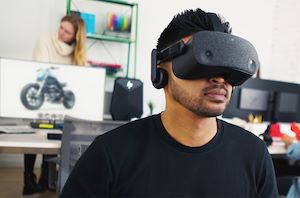 Numerous companies are making attempts to drive VR technology to the commercial space. HP this week introduced its first AR/VR headset that was designed from the ground both for...
43
by Anton Shilov on 3/20/2019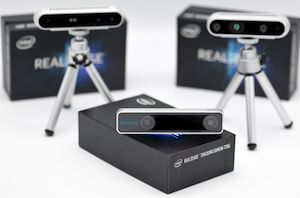 Intel this week introduced its new RealSense Tracking Camera T265 featuring 6-degrees-of-freedom (6DoF) inside-out tracking. The tracking device is aimed primarily at various self-driving applications like small robots or...
14
by Anton Shilov on 1/24/2019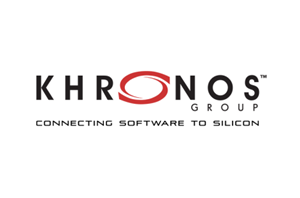 Today at SIGGRAPH the Khronos Group, the industry consortium behind OpenGL and Vulkan, announced the ratification and public release of their Neural Network Exchange Format (NNEF), now finalized as...
8
by Nate Oh on 8/14/2018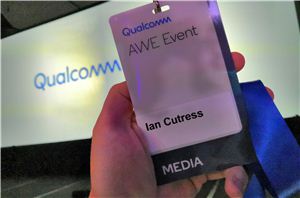 Qualcomm is attending the AWE Event, an AR and VR expo. We're here at their press event in Levi's Stadium, ready for the Live Blog. Event starts at 7pm Pacific.
43
by Dr. Ian Cutress on 5/29/2018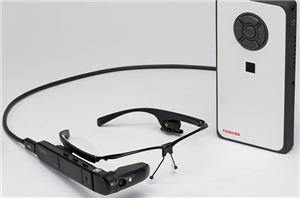 Toshiba this month started selling its first wearable AR smart glasses designed for business and industrial applications. The Toshiba dynaEdge AR is a highly-integrated solution comprising of a head...
21
by Anton Shilov on 5/22/2018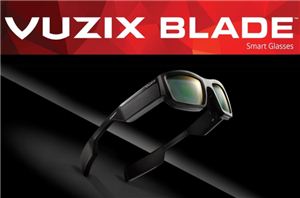 LAS VEGAS, NV -- Vuzix announced that its latest product would debut next week, and it may be the breakthrough in AR devices that we've been waiting for. The...
6
by Joe Shields on 1/9/2018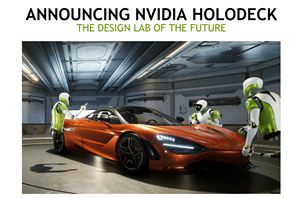 In addition the Drive PX Pegasus, NVIDIA announced Holodeck Early Access at GTC Europe 2017 in Germany. First announced at the primary GTC 2017 as Project Holodeck with early...
15
by Ian Cutress & Nate Oh on 10/13/2017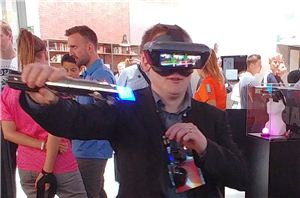 "The chosen one you are, with great promise I see." Now that Disney owns the Star Wars franchise, the expansion of the universe is seemingly never ending. More films...
13
by Dr. Ian Cutress on 9/4/2017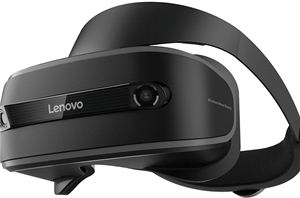 Lenovo has introduced its augmented/virtual reality head mounted display (HMD) compatible with the Windows Mixed Reality platform. The Lenovo Explorer device requires a PC to operate and runs applications...
1
by Anton Shilov on 9/1/2017