ASRock Industrial
Intel's introduction of the Tiger Lake U-series processors with support for a range of TDPs up to 28W has resulted in vendors launching a number of interesting systems with a twist to the original NUC's 100mm x 100mm ultra-compact form-factor (UCFF). Notable among these have been the GIGABYTE's BRIX PRO (3.5" SBC form-factor), and ASRock Industrial's STX-1500 mini-STX board, with the latter adopting the embedded versions of the Tiger Lake-U processors. ASRock Industrial also happens to be one of the first to adopt the Tiger Lake-U series for traditional UCFF systems with the launch of their NUC 1100 BOX series. Intel's Tiger Lake-based NUCs (Panther Canyon and Phantom Canyon) are an open secret in tech circles, but are yet to be officially announced. ASRock Industrial's...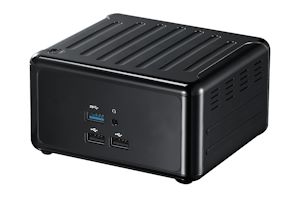 The miniaturization trend triggered by the ultra-compact form factor NUCs from Intel has emerged as a key driver in the growth of the PC market. Processor power efficiency is...
36
by Ganesh T S on 9/28/2020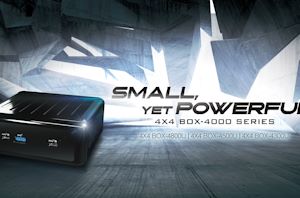 ASRock Industrial has been at the forefront of AMD-based UCFF PCs, being one of the first to bring out systems based on the Ryzen Embedded APUs in mid-2019. In...
36
by Ganesh T S on 9/8/2020