B550
With AMD's B550 models now on the shelves, a lot of focus around its launch was based on pricing - or rather the lack of very low-cost entry-level models. The motherboard manufacturer Colorful has today unveiled two new micro-ATX sized B550 motherboards: the CVN B550M Gaming Frozen V14 and B550M Gaming Pro V14 models. Some of the primary features include a Realtek ALC892 HD audio codec, two PCIe M.2 slots with one Gen4 and one Gen3 slot, as well as a Realtek Gigabit Ethernet controller. The most striking of the new pair from Colorful is the CVN B550M Gaming Frozen V14 model. It features a very aesthetically pleasing white and silver color scheme, with Naval inspired CVN aircraft carrier class branding and an actively cooled...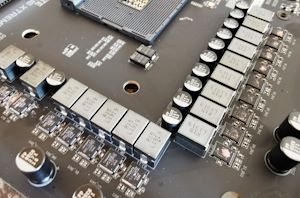 The second quarter of 2020 has been nothing short of busy with copious of chipset launches. We've had Z490 from Intel, and the long-anticipated debut of AMD's budget-focused B550...
53
by Gavin Bonshor on 7/1/2020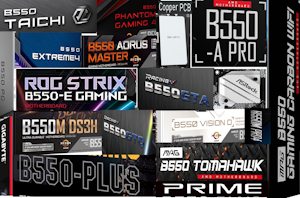 AMD's budget motherboard range is often at times more successful than the bigger, full fat versions. Users have in the past got almost all of the same chipset features...
93
by Dr. Ian Cutress & Gavin Bonshor on 6/16/2020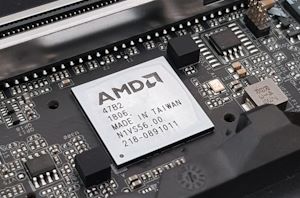 Today is the next stage of the AMD AM4 B550 motherboard rollout: numerous vendors have started listing its models in place of an expected launch on June 16th. One...
50
by Gavin Bonshor on 5/21/2020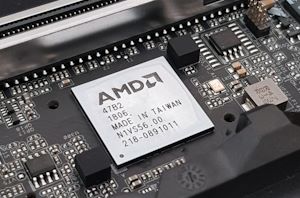 In a surprising twist, AMD has today announced that it intends to enable Ryzen 4000 and Zen 3 support on its older B450 and X470 Motherboards. This is going...
164
by Dr. Ian Cutress on 5/19/2020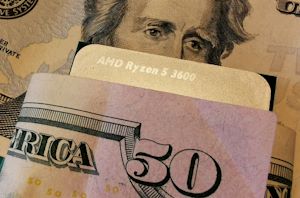 Every so often there comes a processor that captures the market. It ends up being that right combination of price, cores, frequency, performance, features and compatibility when added to...
113
by Dr. Ian Cutress on 5/18/2020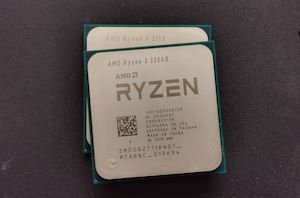 When AMD announced the new Ryzen 3 processors built on Zen 2, I was under the impression that these were essentially the reject parts from AMD's successful Ryzen 3000...
248
by Dr. Ian Cutress on 5/7/2020