Chassis
InWin, popularly known for its extravagant PC cases, has developed an interesting idea for a computer case that allows avid DIY users to construct a case from the ground up. Hailing from the company';s iBuildiShare series, the POC case arrives unassembled and will have consumers crimping and folding its 0.8 mm SECC steel panels into it together. The manufacturer ships the POC in a compact box that represents 1/5th of the volume of typical packaging for a mini-tower. The POC's packaging assimilates a pizza box, intending to reduce shipping costs and environmental impact to a certain extent. The POC is a mini-ITX case that measures 10.1 x 10.9 x 16.7 inches (256 x 278 x 432 mm) and weighs 8.82 pounds (4 kilograms). There are...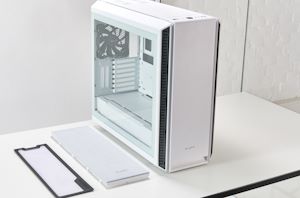 Sometimes companies take a popular product and re-release it to the market with a new aesthetic, or slightly revamped design. Reputable and popular German hardware manufacturer be quiet! has...
22
by Gavin Bonshor on 9/3/2020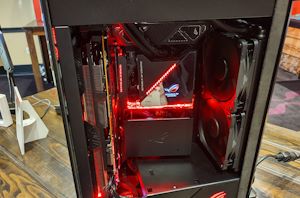 In addition to its new notebook, Chromebook, and system announced during CES 2020, ASUS has unveiled a new gaming chassis designed for mini-ITX motherboards. The ASUS ROG Z11 features...
16
by Gavin Bonshor on 1/13/2020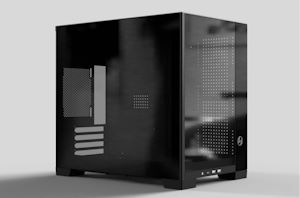 During CES 2020, renowned chassis manufacturer Lian Li unveiled its latest chassis, the O11D Mini. Remodelling the popular O11 Dynamic into a more compact shell, Lian Li has made...
18
by Gavin Bonshor on 1/10/2020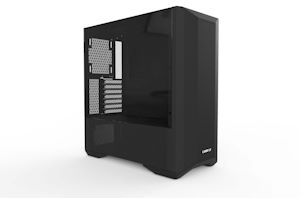 A regular fixture at CES, revered chassis manufacturer Lian Li is once again at this year's event, showcasing its latest addition to the LANCOOL range of cases, the Lian...
15
by Gavin Bonshor on 1/9/2020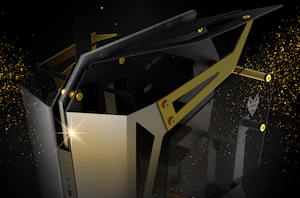 FSP is a relatively new player in the market for retail PC chassis, so it often goes to great lenghts to attract the attention of enthusiasts and build up...
10
by Anton Shilov on 12/20/2019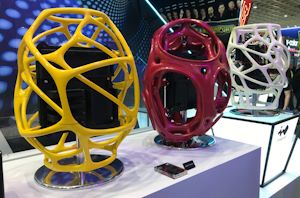 There are many expensive highly-customizable PC cases on the market these days, but for some people even the fanciest chassis is not enough. For customers looking for something completely...
25
by Anton Shilov on 6/4/2019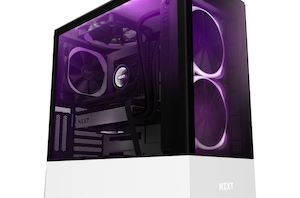 At Computex 2019, renowned case and cooling manufacturer NZXT unveiled its new H series refresh of cases featuring small, but subtle changes across its range. Also on display was...
5
by Gavin Bonshor on 5/30/2019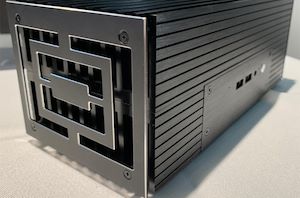 Akasa is prepping an aftermarket chassis for Intel's 8th Gen "Bean Canyon: NUC systems. The Turing chassis will allow Intel's NUC 8 ultra-compact form-factor (UCFF) computers to be converted...
32
by Anton Shilov on 2/8/2019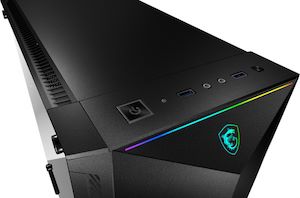 MSI has added to its ever-growing range of peripherals with the new Vigor GK60 gaming keyboard. CES 2019 also marks the unveiling of its Norse mythology inspired GUNGNIR 100...
3
by Gavin Bonshor on 1/11/2019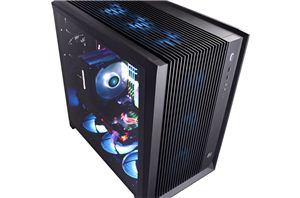 The new Lian Li PC-O11 Air is an update to the PC-O11 series to allow more airflow through the chassis. The PC-011 Air has five locations for air intake...
14
by Joe Shields on 7/12/2018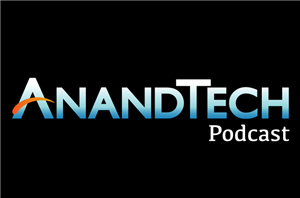 Wrapping up Computex 2018 with discussions about AMD's Threadripper 2 with 32 cores, Intel's new limited edition Core i7-8086K, and that really odd 28-core 5 GHz demo where Intel...
23
by Ian Cutress on 6/15/2018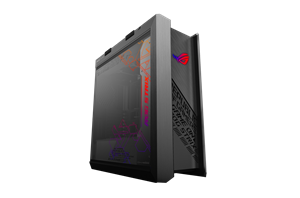 To cap the range of ASUS ROG announcements today, rather than offer pre-built systems with the ROG design, users will be able to buy an ROG branded chassis and...
0
by Ian Cutress on 6/4/2018