Nervana
Over the past several years, Intel has built up a significant portfolio of AI acceleration technologies. This includes everything from in-house developments like Intel's DL Boost instructions and upcoming GPUs, to third party acquisitions like Nervana, Movidius, and most recently, Habana labs. With so many different efforts going on it could be argued that Intel was a little too fractured, and it would seem that the company has come to the same conclusion. Revealed quietly on Friday, Intel will be wrapping up its efforts with Nervana's accelerator technology in order to focus on Habana Labs' tech. Originally acquired by Intel in 2016, Nervana was in the process of developing a pair of accelerators for Intel. These included the "Spring Hill" NNP-I inference accelerator, and the...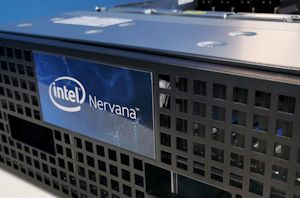 One of the key elements to deep learning and training is lots of very dense compute, as well as the dense servers to go through the computation. Intel's Nervana...
15
by Dr. Ian Cutress on 12/4/2019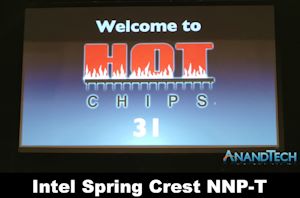 Intel is showing us some of the design features of its new ML training product, Spring Crest.
4
by Dr. Ian Cutress on 8/19/2019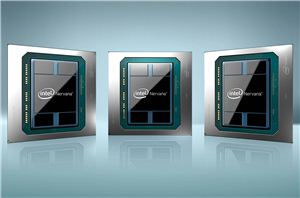 This week at the Wall Street Journal's D.Live 2017, Intel unveiled their Nervana Neural Network Processor (NNP), formerly known as Lake Crest, and announced plans to ship first silicon...
25
by Nate Oh on 10/18/2017