Pentium
While we're still over a quarter out from the end of 2022, Intel already has its eyes aimed at 2023 and its eventual refresh of its mobile processors. To that end, today the company has announced that they are making some branding changes for the low-end. Starting in 2023, Intel will be retiring the Pentium and Celeron brands for laptop processors. In its place, Intel will have a singular "Intel Processor" brand for the low end of the market, while the Core branding (with its multiple tiers) will remain in place for the rest of Intel's mobile product stack. "Whether for work or play, the importance of the PC has only become more apparent as the torrid pace of technological development continues to shape the world...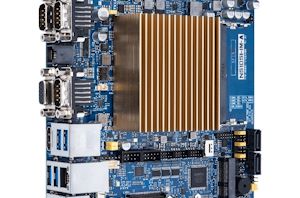 Back in January, Intel launched its Jasper Lake platform with a range of dual-core and quad-core Tremont Atom-based processors.. Primarily aimed at the notebook and Chromebook market, Intel's Jasper...
5
by Gavin Bonshor on 8/16/2021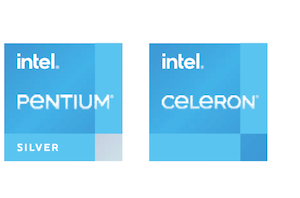 One of the more interesting elements in Intel's 2020 set of disclosures was its 10nm Tremont Atom core. Initially used in the low power Lakefield product, this core design...
31
by Dr. Ian Cutress on 1/11/2021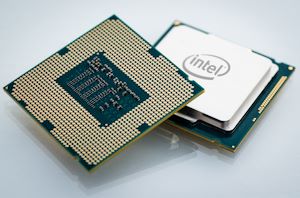 As spotted by ComputerBase.de, in a rare event, Intel has canceled its plan to EOL one of its low-end Haswell-generation processors, resuming processor shipments for the foreseeable future. Curiously...
49
by Anton Shilov on 12/9/2019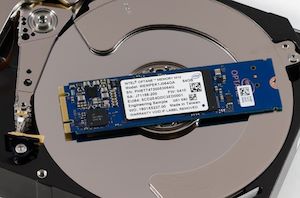 When Intel launched its Optane Memory caching SSDs two years ago, it limited their support to mainstream and higher-end platforms essentially considering them premium products. Whether or not hybrid...
30
by Anton Shilov on 4/1/2019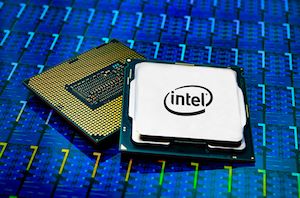 Numerous retailers this week have started to list a rather odd microprocessor, the Intel Pentium Gold G5600F. The latest Pentium targets entry-level PCs, yet it does not feature an...
7
by Anton Shilov on 2/22/2019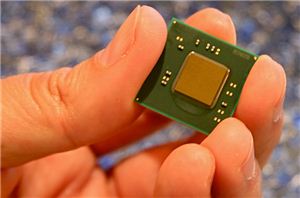 A maker of embedded systems has published details regarding pricing of Windows 10 IoT Enterprise licenses in Q4 2017 and has also disclosed the model numbers of Intel's upcoming...
15
by Anton Shilov on 11/3/2017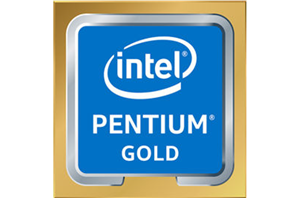 Intel has announced plans to rebrand its current generation Pentium processors, and future generations, to 'Pentium Gold' chips. The rebranding reflects Intel's intention to position the latest Pentium CPUs...
61
by Anton Shilov & Joe Shields on 10/12/2017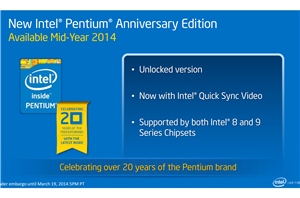 Many industries, both inside and outside of technology, are versed in the terminology 'cheap and cheerful'. When enthusiasts were overclocking their CPUs at the turn of the century, this...
96
by Ian Cutress on 7/14/2014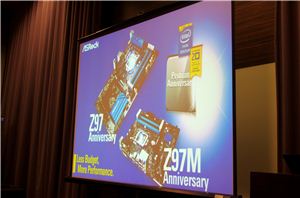 With the new overclockable Pentium processor soon coming to market, named as Pentium-AE and listed under the title 'Pentium G3258', it offers an opportunity for some low cost overclocking...
9
by Ian Cutress on 6/13/2014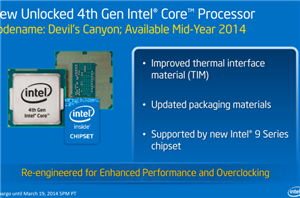 A lot of online chatter is being generated about two of Intel's upcoming processors that are oriented around overclocking. Firstly the Devil's Canyon CPU, which Intel has stated...
45
by Ian Cutress on 5/23/2014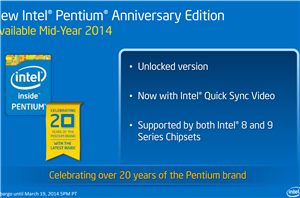 The next of Intel's enthusiast level announcements this week is more like a reach into history. For enthusiasts who were present during the Core2Duo days, it was common enough...
19
by Ian Cutress on 3/19/2014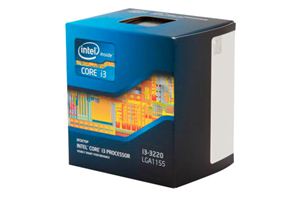 We knew the Core i3 Ivy Bridge CPUs were coming, but details on precisely when that would happen and how much they would cost were a bit harder to...
66
by Jarred Walton on 9/7/2012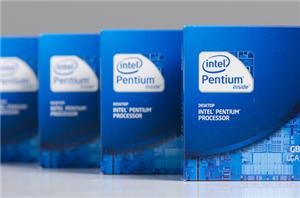 Despite abandoning Pentium as a high end brand with the 2006 release of Intel's Core 2 Duo, Intel has kept the label around for use on its value mainstream...
110
by Anand Lal Shimpi on 8/23/2011