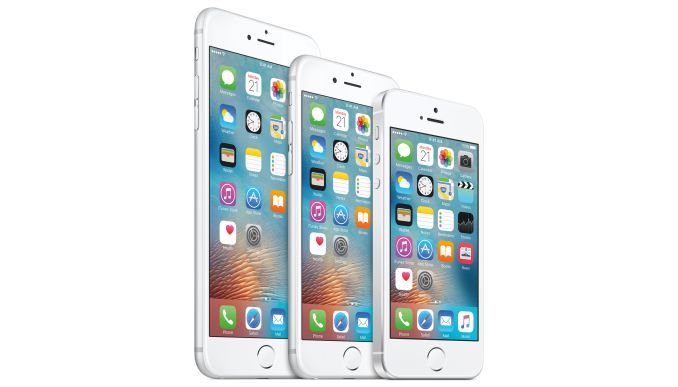 Today Apple made a number of announcements, including the year's major update to the iPhone in the form of the iPhone 7, and the second generation Apple Watch, known as the Apple Watch Series 2. One of the smaller announcements of the day was a shake-up of the prices and storage tiers on iOS devices. To a large extent this addresses one of the major criticisms of Apple's devices, which is that they've kept the base model at 16GB of internal storage for much longer than competing devices. I've compiled the changes that Apple has made to storage capacities and pricing across the iPhone and iPads lines in the charts below:
Apple iPhone Line
Apple iPhone SE
Apple iPhone 6s
Apple iPhone 6s Plus
Old Price
$399/499
16/64GB
$649/749/849
16/64/128GB
$749/849/949
16/64/128GB
New Price
$399/449
16/64GB
$549/649
32/128GB
$649/749
32/128GB
Apple iPad Line
Apple iPad Mini 2
Apple iPad Mini 4
Apple iPad Air 2
Apple iPad Pro 9.7
Apple iPad Pro 12.9
Old Price
$269
16GB
$399/499/599
16/64/128GB
$399/499 16/64GB
$599/749/899
32/128/256GB
$799/949/1099
32/128/256GB
New Price
$269
32GB
$399/499
32/128GB
$399/499
32/128GB
$599/699/799
32/128/256GB
$799/899/999
32/128/256GB
There are two parts to the changes made today. The first is that Apple has eliminated the 16GB storage tier on every device except for the iPhone SE. It would have been really great to see 16GB removed from the whole lineup, but I suspect that the iPhone SE's margins are already lower than Apple would like. However, to keep the upgrade pricing in line with the other devices, the 64GB iPhone SE now only has a $50 premium over the 16GB model. On every other device, the 16GB storage tier has become 32GB, and 64GB has become 128GB, with prices being kept at the same point.
The second change pertains to the iPad Pro devices, where the storage already started at 32GB and had upgrade tiers of 128GB and 256GB which each required an additional $150 on top of the starting price. With these Apple has maintained the same base price and storage tiers, but the upgrade price has dropped to $100 to bring it in line with the rest of Apple's iOS devices.
While none of these changes are anything groundbreaking, it does address a longstanding problem with the iPhone and iPad. Even with cloud storage for music and other media, with new features like Live Photos and 4K video recording, the storage pressure on iOS devices has become much greater while storage capacities remained constant. Dropping prices on iPad storage upgrades also makes the larger capacity models more accessible, and bumping up capacities on the iPad Air 2 and iPad Mini 4 make them more useful as media devices.