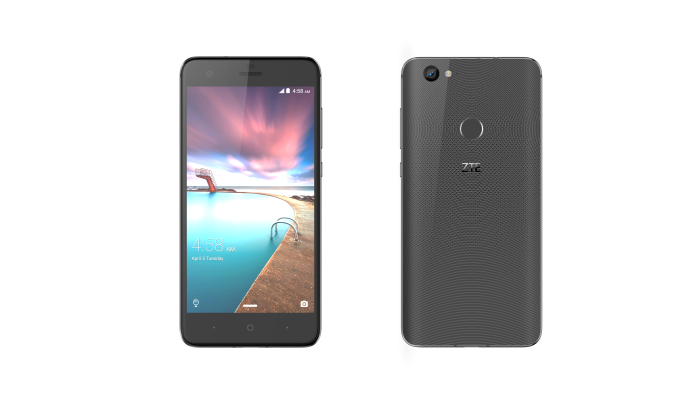 For some time now ZTE has been running a program to crowdsource the ideas for smartphones. The basis for this is to collect the ideas of consumers in order to best build the kind of device that consumers want. Some may actually disagree with this philosophy, but it's one that ZTE has taken to its extreme with their crowd sourced X (CSX) program, where X stands for any physically possible mobile device that consumers can dream up.
ZTE's CSX program is now beginning to show results with the announcement of ZTE's first crowdsourced smartphone, the Hawkeye. Given that this is a very experimental way of developing a smartphone, ZTE is departing from their standard methods for development and distribution. They've set up a Kickstarter campaign, which for the time being will also serve as the storefront for buyers to purchase the phone. Right now the goal is set at $500,000 USD, and with each phone priced at $200 it appears that ZTE hopes to sell at least 2500 units, which seems feasible even for a very niche device.
The two primary features of the Hawkeye phone that came from consumer input are the ability to navigate the interface using eye movement, and the inclusion of an adhesive case that allows the phone to be attached to surfaces. It's worth noting that Samsung has implemented eye-tracking to control the UI in the past, and it hasn't worked out well due to problems with tracking, eye strain, and the general lack of sense in moving a smartphone UI around with ones eyes. The adhesive case is being billed as a convenient feature, and while I don't really see the use of it, it's obviously something that was proposed to ZTE and supported by enough users that it was chosen to be put into production. Until now there hasn't been much detail about the Hawkeye stacks up internally, but we now have an idea of what the specs look like, and I've included those below.
ZTE Hawkeye
SoC
Qualcomm Snapdragon 625
8 x 2.0GHz Cortex A53
RAM
3GB
Display
5.5" 1920 x 1080
Size / Mass
156.4 x 75.8 x 7.9mm
Battery
3000 mAh
Rear Camera
12MP + 13MP
"Optical Zoom"
PDAF
Front Camera
8MP
Storage
32GB
I/O
USB Type-C connector, 3.5mm audio, dual SIM, NFC
Fingerprint Scanner
Yes
Software
Android 7.0 Nougat
Price
$199 USD
As you can see, there are still some details missing, but the available specs give a good idea as to where the ZTE Hawkeye sits in the market. As of right now there are no true photos of the Hawkeye, partially due to the fact that ZTE is still crowdsourcing ideas regarding the design, including the color choices and the materials to be used, although that latter part will obviously be limited to a degree by the cost of the phone. The cover image for this article is a concept render, and you may have already noted oddities like the fact that it only has a single rear camera when the Hawkeye is supposed to have two.
Anyone interested in buying the ZTE Hawkeye can check out ZTE's Kickstarter campaign. It's priced at $199 USD, and ZTE states that they plan to have it available in September of this year, but that date is subject to change. They also caution that they may not be able to deliver the eye-tracking and adhesion features in a satisfactory manner, which could lead to the device being cancelled. In the event of the phone's cancellation, buyers will be entitled to a ZTE phone of equivalent price, with there seemingly being no option to have the contribution refunded instead.
Source: ZTE Kickstarter