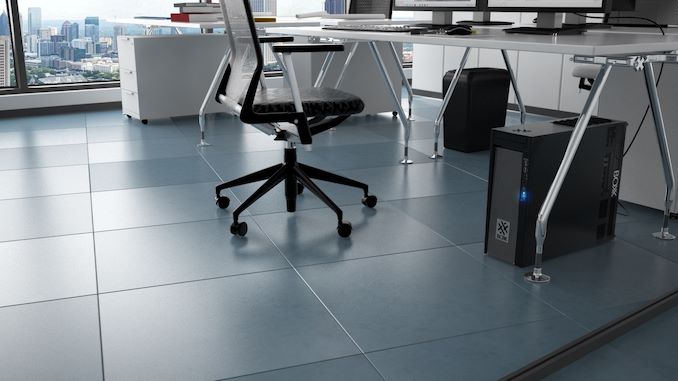 At the NAB trade show BOXX unleashed its new Intel Xeon W-3175X equipped workstation, the APEXX W4X. Also on display at NAB 2019 was its new GPU-acceleration focused server, the APEXX W8R which is configurable with up to eight dedicated GPUs and up to a large 1 TB of ECC DDR4 system memory.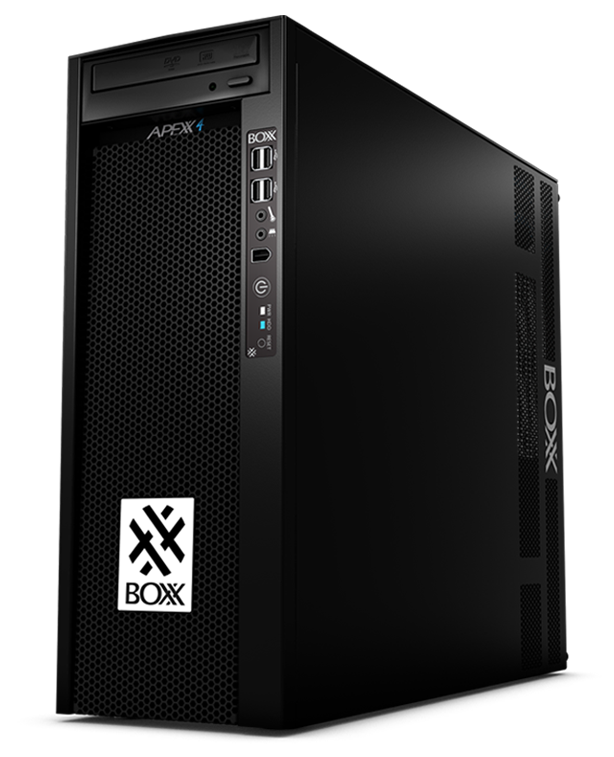 The BOXX APEXX X4 is visually identical to the W4X, but features an Intel Xeon W processor
The BOXX APEXX W4X workstation is the latest in a long line of W series workstations with improved productivity in mind. Inside the custom APEXX chassis is the 28-core Intel Xeon W-3175X processor which is overclockable and has a base frequency of 3.1 GHz and a turbo frequency of 4.5 GHz. With this comes a total of 48 PCI lanes which can be used favorable within high-powered workstations that are aimed at content creation, visual modelling work and motion media, The APEXX W4X also comes equipped with up to 512 GB of ECC DDR4-2666 memory, and at NAB 2019, the APEXX W4X was demonstrating the Maxon Cinema 4D modelling application.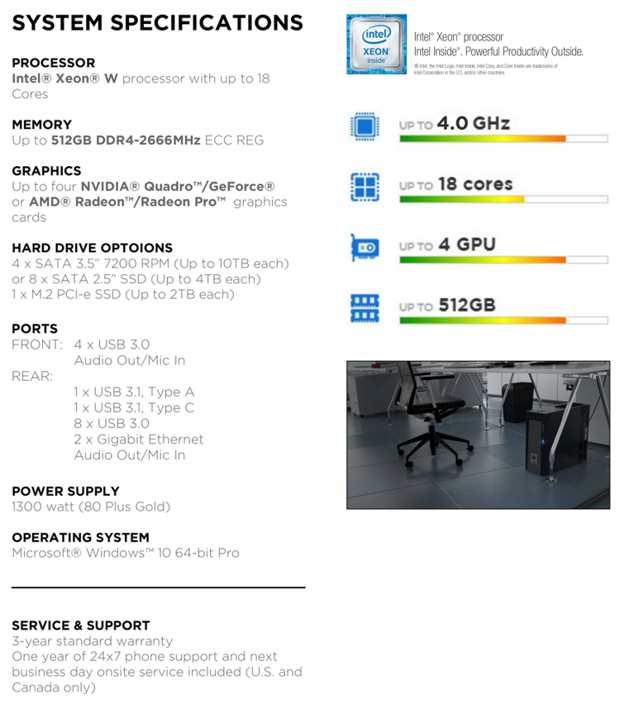 From StorageNewsletter
While there is no official product page available for the APEXX W4X on the BOXX website, it is expected that the W4X will be customizable like the rest of its W range currently is.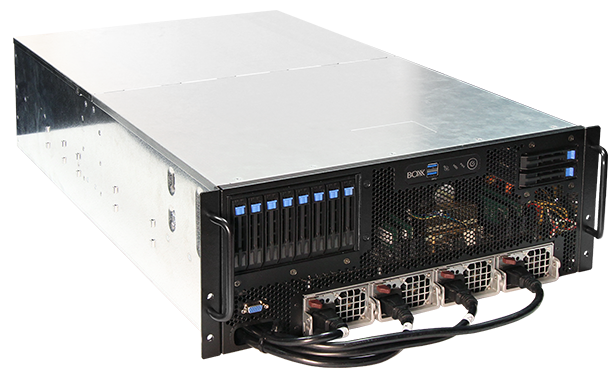 The BOXX APEXX W8R Server
Also on display at NAB 2019 was the latest server from BOXX, the new APEXX W8R. This server is designed with GPU-accelerated rendering in mind and as a result, can be customized to include up to eight professional dual-width NVIDIA Quadro graphics cards with advanced physics and simulations for VFX artists in mind. At the heart of the APEXX W8R is an 18-core Intel Xeon W processor with the exact model not specified, and can be configured with up to 1 TB of DDR4-2666 ECC memory. BOXX specify that is ideal for professional applications as V-Ray, Redshift, Octane Render and Maxwell.
BOXX produces a number of professionally designed and applied systems with up to 3-years warranty provided; they also offer an extended premium warranty with 24/7 phone support and a next business day onsite repair service.
Related Reading
Source: BOXX