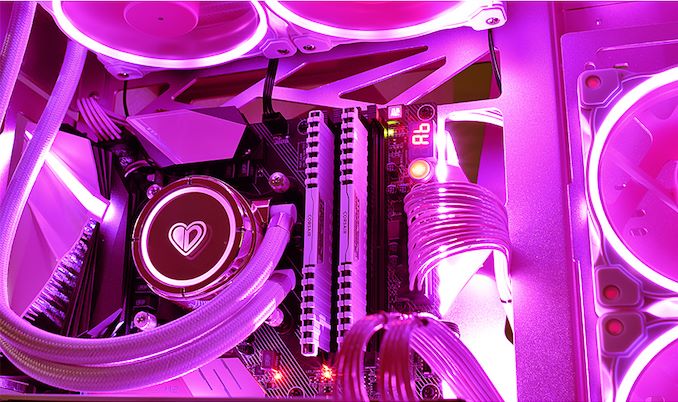 The PC enthusiast crowd these days is extremely diverse. Nowadays these people are looking not only for extreme performance, but also for personalized and stylish looks. As a result, hardware makers are optimizing construction of their devices and introducing fancy designs with addressable RGB LEDs to satisfy needs of their customers.
Over the years, we have seen a variety of exotic colors used for high-performance coolers, graphics cards, motherboards, memory modules, and other devices. Despite all this, pink hardware has remained extremely exotic/rare (although it is popular in a number of cultures). ID Cooling decided to change that and demonstrate its Pinkflow 240 closed-loop liquid cooling systems for CPU and GPU at Computex.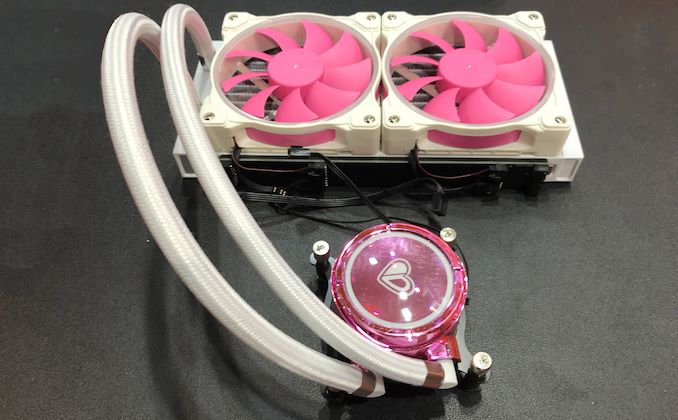 On the architecture level, ID Cooling's Pinkflow 240 all-in-one liquid coolers for processors and graphics cards resemble the company's Zoomflow 240 AIO LCS. But for these components, they are made of white materials and feature pink parts. Furthermore, they are equipped with addressable RGB LEDs (can be controlled using software by leading motherboard makers) for further customization.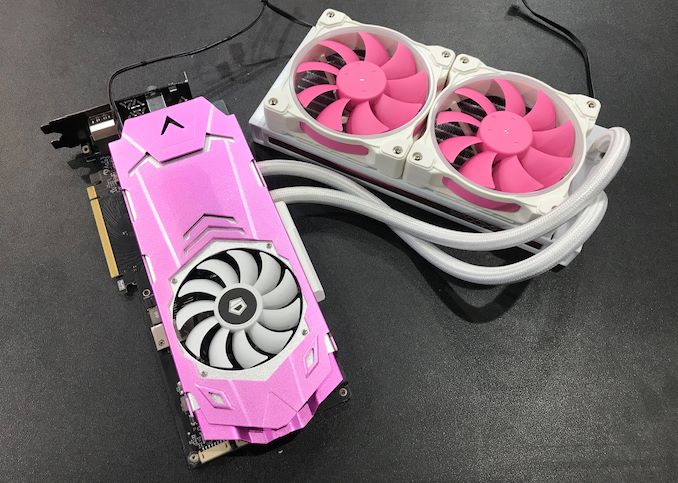 To demonstrate the 'Hello Kitty' effect in all of its glory at the trade show, ID Cooling used a special pink open-air chassis at Computex.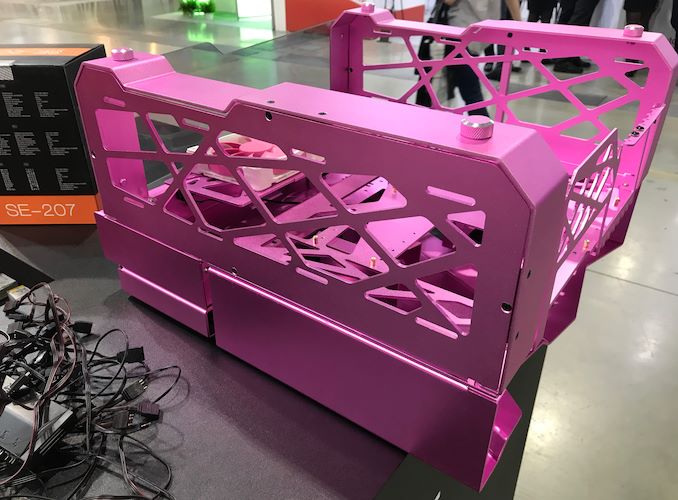 At present, only the Pinkflow 240 AIO LCS for CPUs is available on the market. Since the Pinkflow closed-loop hybrid cooling system for GPUs was demonstrated at Computex, expect it to hit the market shortly.
Want to keep up to date with all of our Computex 2019 Coverage?

Laptops

Hardware

Chips
Follow AnandTech's breaking news here!