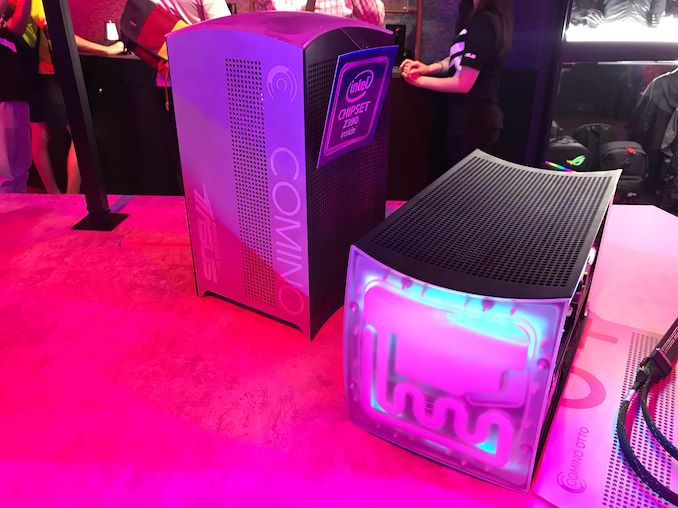 As noted multiple times, technologies developed during the cryptocurrency mining boom can be easily applied elsewhere. Comino, which last year demonstrated its liquid-cooled mining servers, is no longer focused purely on crypto mining, but is actually looking at game streaming services and miniature liquid-cooled high-end PCs.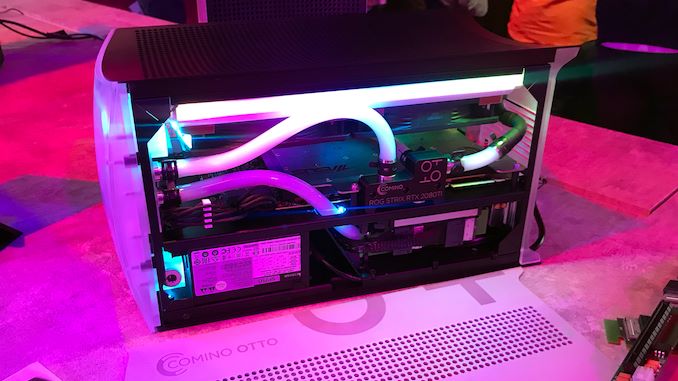 Comino's Otto Mini-ITX system packs Intel's eight-core Core i9-9900K processor that is accompanied by ASUS's ROG Strix GeForce RTX 2080 Ti OC Edition graphics card, 16 GB of DDR4-3600 G.Skill memory, a 1 TB Samsung 970 EVO SSD, as well as Seagate's FireCuda 2 TB hybrid drive. The PC is powered by Corsair's 750 W SFX PSU.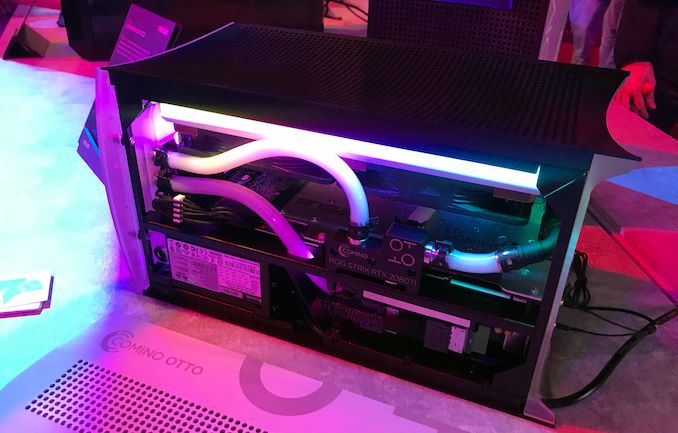 Measuring 190×211×399 mm, the Comino Otto comes in a custom GMST case designed by Comino itself and was developed specifically for the company's proprietary cooling system. The latter comprises of the GMST MB Fullcover WB01 water block that is tailored for Intel's Core i9-9900K CPU and ASUS's ROG Strix Z390-I Gaming motherboard, the GMST GPU Fullcover WB01 water block for the aforementioned ASUS RTX 2080 Ti graphics card, and Black Ice radiators with Noctua fans. One important thing to mention about the cooling system is that being specifically tailored for particular components (something that Comino is especially proud of), it promises to offer maximum efficiency while staying utterly quiet even when dealing with overclocked components.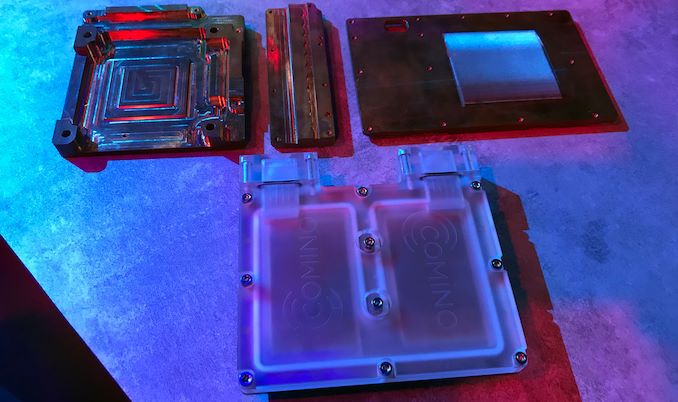 Traditionally for enthusiast-class PCs, the Comino Otto features a futuristic high-tech design (with well-thought airflow routing), and RGB lightning controlled using the ASUS Aura software. Optionally, the system can be equipped with a transparent window for those who like to admire the guts of their PCs. Besides, the PC can be positioned both horizontally and vertically.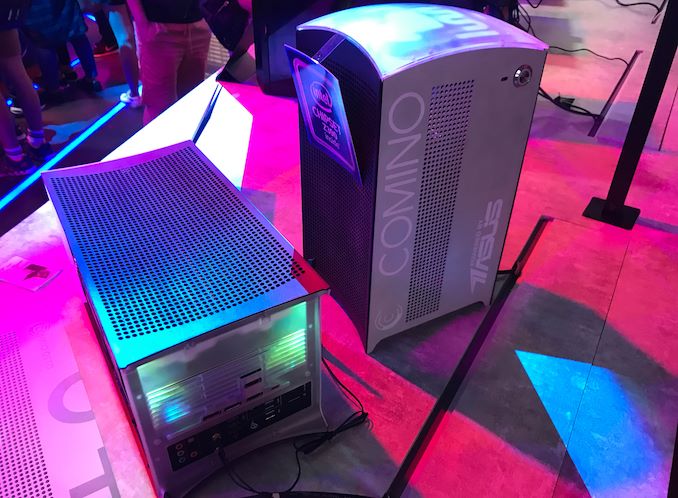 Comino's Otto are assembled in Riga, Latvia, and will be available for around €3300 in November (excluding VAT and shipping). The company promises that it will ship the PC worldwide.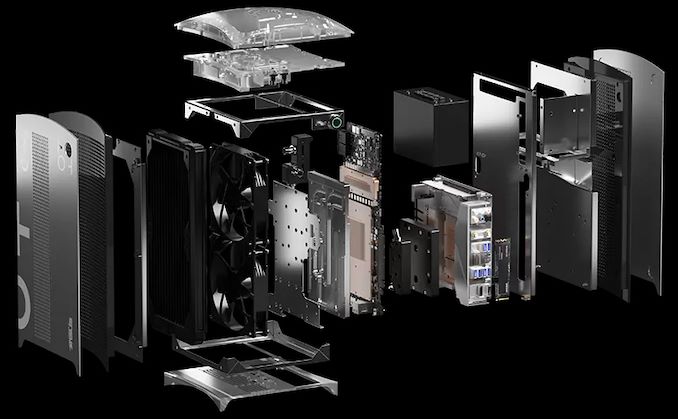 P.S. The word Comino naturally sounds like 'el camino', 'a way' in Spanish. By definition, a way always goes forward. A road may change its directions, yet it is not supposed to end. As it appears, Comino's road did not end with crash of cryptocurrencies, but evolved into cloud gaming datacenters as well as SFF gaming PCs.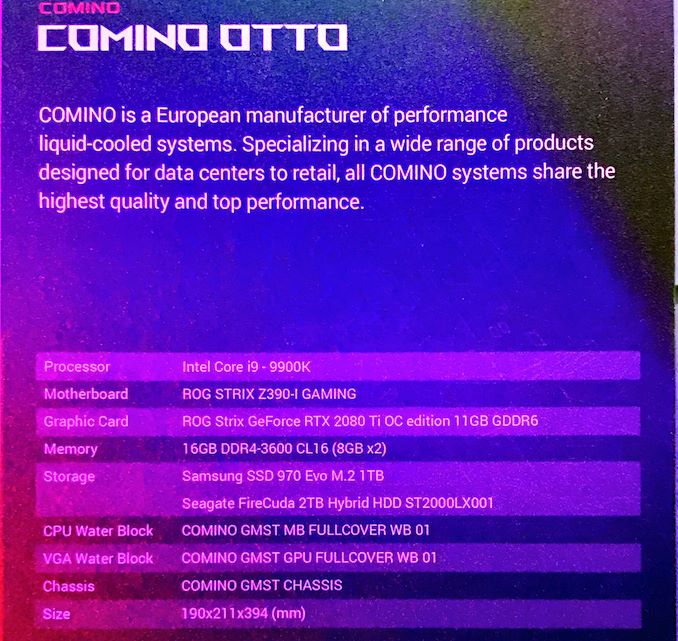 Want to keep up to date with all of our Computex 2019 Coverage?

Laptops

Hardware

Chips
Follow AnandTech's breaking news here!