I remember the early days of the USB-vs-FireWire wars like they were yesterday, although Wikipedia reminds me that they were more than a decade ago (sigh). USB 1.0 arrived in 1996 but didn't begin to see broad adoption until two years later with version 1.1. When FireWire 400 (aka IEEE 1394a) emerged on Apple systems in 1999, its backers scoffed at USB's comparatively diminutive 11 Mbps peak (and much lower practical) bandwidth.
Intel and its partners' response was swift; USB 2.0 came on the scene in 2000. Its 480 Mbps theoretical peak bandwidth, coupled with Intel's refusal to integrate FireWire support within its core logic chipsets, doomed FireWire to niche status in spite of the subsequent emergence of the 800 Mbps IEEE 1394b variant.
Yet as anyone who's used a USB 2.0 hard drive or flash drive knows, the external bus's read and write performance still leave a lot to be desired, especially for video and other large-file-size material. eSATA attempted to address the issue, but its storage-centric focus left OEMs unwilling to adopt it en masse, from both incremental-cost and incremental-connector perspectives. What the industry wanted was an equally versatile but speedier successor to USB 2.0...
...and now it's got two. Yep, another standards war - except not in the traditional sense, these two are complementary. The USB 3.0 specification was released in late 2008, with first products available beginning one year later. Designed primarily as a replacement for USB 2.0, it delivers 4.8 Gbps transfer speeds, along with discrete transmit and receive data paths. And courtesy of Intel's Ivy Bridge integration, USB 3.0 will soon become pervasive in a diversity of PC platforms and form factors. But more than a year ago, Intel and partner (and customer) Apple productized a copper-based version of an Intel-proprietary interface called Thunderbolt, formerly known as Light Peak.
Each Thunderbolt port handles 40 Gbps of aggregate bandwidth, consisting of two pairs' worth of distinct 10 Gbps transmit and receive lanes. Thunderbolt isn't so much about enabling the connection of discrete storage devices (although it has been used for just that by many early peripherals), but new PC form factors instead. If you have to give up GigE, Firewire 800 and a gigantic screen to build a sleek Ultrabook, Thunderbolt will give you access to those things via an external display. Did I mention that Thunderbolt carries DisplayPort as well as PCIe?
To date Thunderbolt has mostly only appeared on Macs, but the Apple exclusivity period is now over. This year we'll see the emergence of more affordable second-generation controller ICs, resulting in Thunderbolt showing up in a diversity of PC platforms and form factors.
Anand has done several in-depth Thunderbolt peripheral reviews so far:
Today we've got two more products up for evaluation; Seagate's 2 TByte GoFlex Desk HDD coupled with the company's just-in-production Thunderbolt Adapter: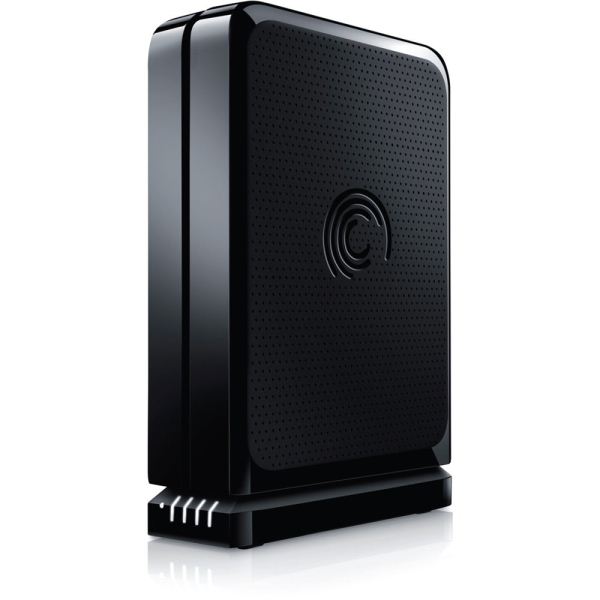 and Western Digital's two-HDD Thunderbolt Duo.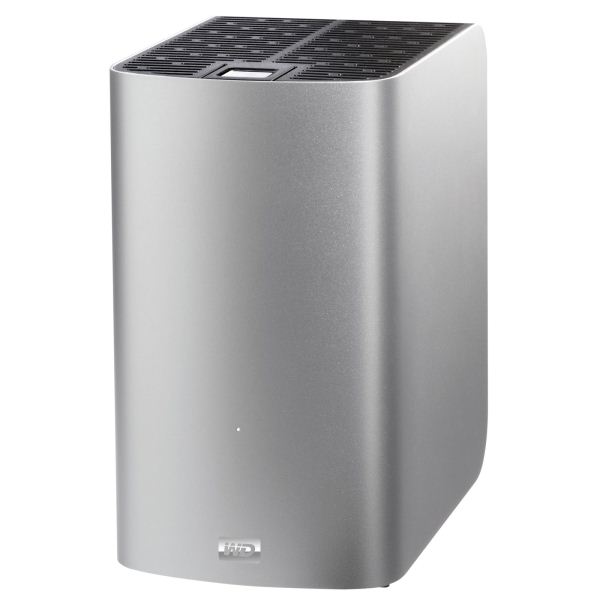 Let's have a look, shall we?