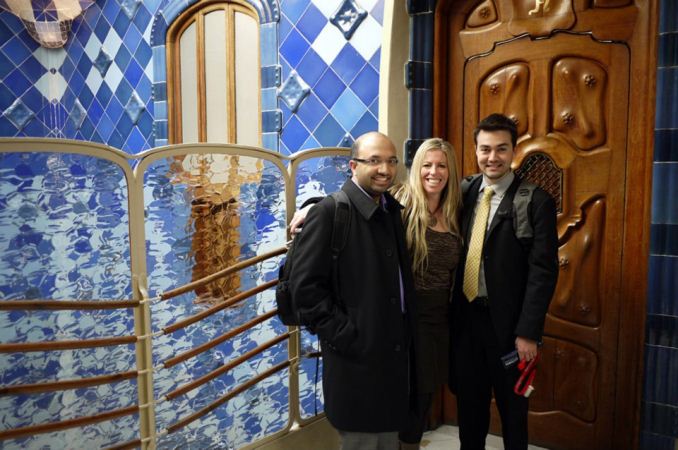 Before I leave, there's one more thing I wanted to write about and something that took me until now to be able to do. I don't talk about the business side of things often here but AnandTech is represented by a 3rd party sales and marketing company known by the name LMCD. They've been our exclusive partner since 1999 and we've got a long history with them. They handle the ads, we handle the content and the two stay separate.
I've worked with the team there for most of my life and last year they unexpectedly lost a member of the family - Cara Hamm. She was only 39 and passed away suddenly without warning or explanation. I remember the day vividly. I had just landed at SFO about to head to Intel for a Bay Trail reviewer's workshop. That week was going to see the release of the iPhone 5s and the debut of the AnandTech Mobile Show at IDF. Cara had passed away between the time that I took off from RDU in the morning to the time that I landed at SFO. I got the call before we pulled into the gate at SFO and began what can only be described as a blur. She left behind her wonderful husband Mike and two sons, Cody and Dylan.
Cara was easily our biggest fan. She believed in the site more than anyone else. She believed in me and exuded so much confidence in me whenever she was around. The reality is that's the effect she had on everyone. Cara could and would take an interest in everyone, she'd make you feel like you could accomplish anything and that your problems and feelings were the most important in the world. She was ridiculously thoughtful, caring and wouldn't take no for an answer.
I remember being at a CES dinner several years ago and discussing our challenges being taken seriously in the mobile market. We were having issues with getting HTC to sample us (a problem that eventually got fixed) and just as we were discussing this Peter Chou, CEO of HTC, walked by our table on the way to his. We recognized him and I remember Cara walked straight over to him, introduced herself and gave him a pitch on working with AnandTech. She did something I don't even think I would've done. She had the courage, confidence and ambition to do anything.
For the longest time I was only able to write to Cara, not about her, in her passing. Cara was a huge part of my life for over the past decade and although most of you never knew her, I wanted to make sure I left behind something remembering her. She was truly our biggest fan and the biggest AnandTech supporter I've ever known. We all miss you very much Cara. If you knew her or if you want to leave some kind words for her family, please feel free to do so here.