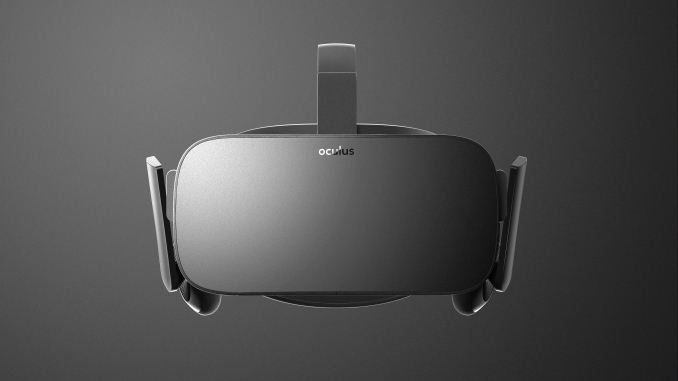 So far I'm the only one on the AnandTech staff that has had a go with three of the major VR players: Oculus' Rift (Crescent Bay), HTC Vive and Samsung Gear VR. Throughout every demo, the question has always been 'when, when, when?'. It's been almost three years since the initial Oculus Kickstarter, and we've seen the headset grow in terms of investigating the issues surrounding VR as well as the feel and the content. This morning Oculus announced that 'Q1 2016' is the date where consumers will be able to buy a retail version of the headset, or by the end of March.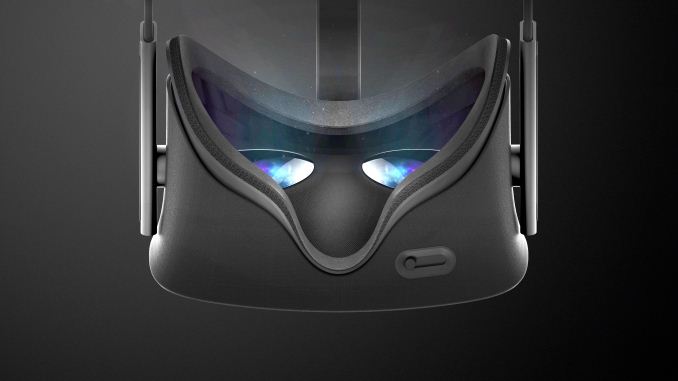 Up until this point, users and developers could buy a development kit with non-final hardware to both test and experiment how to write code and interfaces that can use virtual reality. Oculus will start taking pre-orders for the full retail version later this year. One of the big issues, for me personally, is that VR needs to launch with ground-breaking AAA titles – at least one, if not two. There's no indication as to what games might be launching in that time, but hopefully they have been working closely with particular game developers to ensure good performance on day one.
At CES this year, when I tested Oculus, hardware specifications were hard to come by. We knew the display was at 90 Hz, requiring a black frame every other frame in order to prevent ghosting. The key take-home message from Brendan Iribe, CEO of Oculus, at the time was that they wanted more. Higher resolution per eye and faster refresh rates were the two key factors, along with what system was powering the content as both of those requirements puts a strain on current graphics solutions. Oculus is set to release details between now and launch, with next week featuring more of the technical specifications.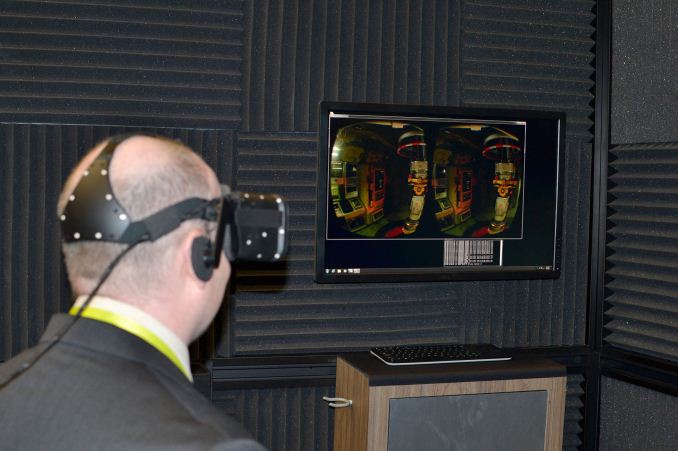 Brett testing Rift at CES
Pricing is yet unannounced, but other publications have put it in the 'up to $400' range, which is similar to the development kits ($350). If I remember correctly, Oculus stated to us in January is that they intent to offer the best VR experience when they launch, and potentially offer partners the chance to create kits themselves but Oculus will always be at the forefront of the technology and software curve in that regard.
Oculus is targeting the Rift at 'gaming, film, entertainment, communication, and much more'. All angles point to PC content first, although I'm sure that something done with a console can't be far behind.
PS: In case you missed them, we've posted pieces dealing with our hands-on of the Crescent Bay version of the Rift as well as the Vive in recent months.
Source: Oculus