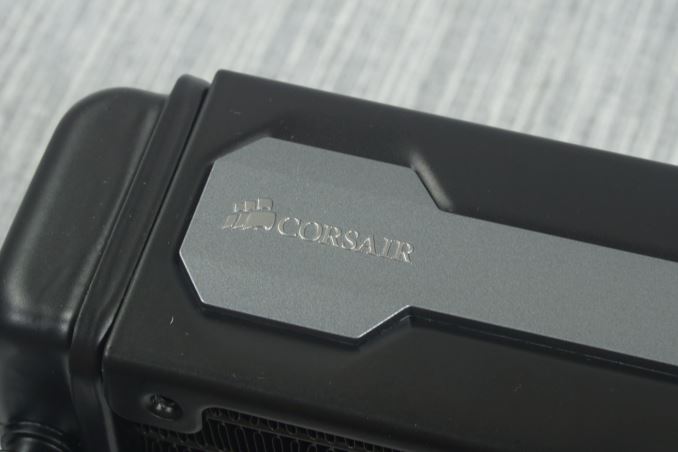 Corsair is a company that expanded furiously during the past decade, diversifying into several segments of the market. What once was a manufacturer of computer memory-related products today produces a great number of computer hardware and peripherals, from RAM modules and SSDs to cooling solutions and gaming peripherals.
Most of Corsair's users are probably unaware that one of the first attempts Corsair made to diversify was towards high performance cooling solutions. The company first entered the market of liquid cooling back in 2003 with the HydroCool 200. Even though the product also bear Delphi's logo, it was not terribly successful at the time due to its size, cost, and complexity. Corsair however did not give up and retried several years later with the release of the Hydro AIO series. The simplicity and relatively low cost made their liquid cooling solutions popular quickly.
Today, the AIO liquid coolers are amongst Corsair's most popular products. We had a look at several of their liquid coolers a year ago, in our mega roundup review of AIO coolers. In this review, we are going to have a look at their latest and most advanced 120 mm fan coolers, the H80i GT ($90) and the H100i GTX ($105). Both essentially are improved versions of the popular H80 and H100i respectively, featuring both aesthetic and performance upgrades.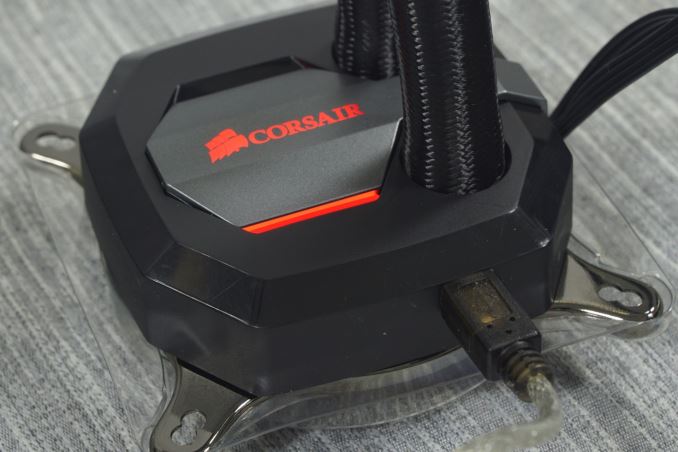 Packaging & Bundle
Corsair supplies all of their advanced Hydro coolers in similarly sized and designed cardboard boxes. Essentially, the only thing that changes is the picture of the product and the color theme. The design is simple but elegant and attractive, with enough information printed on the box and in several languages. Inside the box, the coolers are well protected into a custom cardboard insert.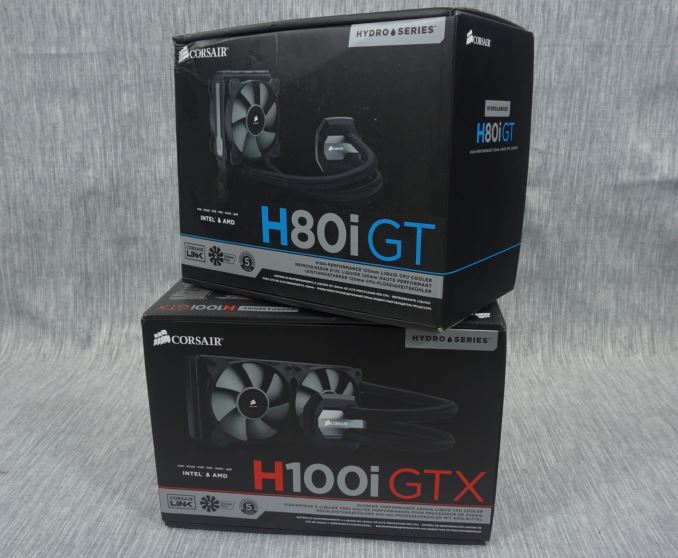 The bundle of both coolers is essentially identical, with the exception of the manual. Inside each box we found the necessary mounting hardware, an internal USB header cable and two identical fans. The fans are the SP120L PWM, fans designed for high static pressure and with a maximum rated speed of 2450RPM. There are no data regarding the fan's engine type but, assuming that they are based on the SP120 fans which Corsair retails, they should be using a hydraulic bearing as well.