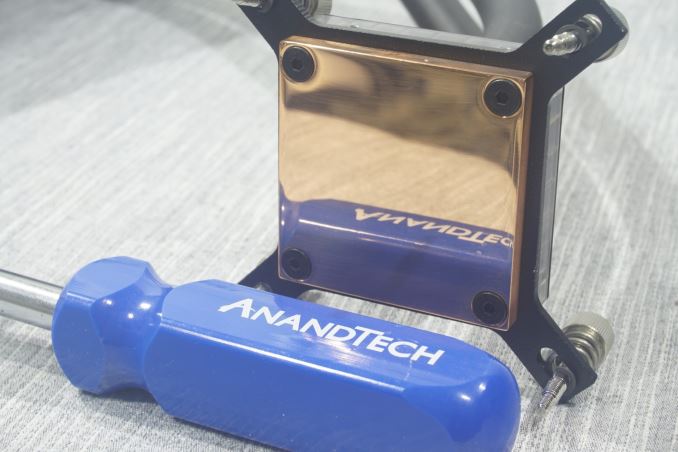 Today we are having a look at the EK-XLC Predator 240, the first AIO liquid cooling solution from EKWB. EKWB is a company that specializes in and is known by their custom liquid cooling products, but with the EK-XLC Predator 240, the company is trying to bring the performance of their custom liquid cooling solutions to the AIO market. We are thoroughly examining and comparing their new product in this review.
Introduction
Ever since liquid cooling became a small trend in the 90's, when enthusiasts were using car radiators and aquarium pumps to cool down their heavily overclocked Athlons and Durons, many companies were founded, focused on custom advanced cooling solutions. However the combination of the relatively high cost and complexity of a liquid cooling system, plus the increasing energy efficiency of modern processors, kept demand for such systems and parts low. As a result, very few of these companies survived to this date. EK Water Blocks, or EKWB for short, is one of them.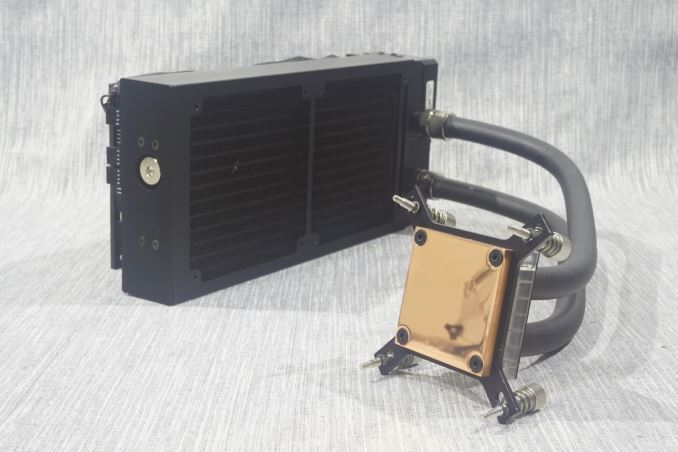 EKWB is a company that originates from Slovenia. They are one of the oldest liquid-cooling focused companies around and today they are certainly one of the most popular PC custom liquid cooling manufacturers. They are mainly focused on designing individual liquid cooling parts, such as motherboard and GPU-specific cooling blocks, reservoirs and radiators. However, the bulk of the interest on liquid cooling systems today is on all-in-one (AIO) solutions that are ready to be installed and operate with little knowledge beyond knowing how to install a basic PC. EKWB has realized that and recently released two ready-to-go AIO cooling kits with a twist - these can also be upgraded and expanded. Today we are having a look at the EK-XLC Predator 240, the "small" kit that is featuring a 240 mm radiator.
Packaging & Bundle
The cardboard box that the Predator 240 came in is not particularly strong but the product is very well protected within a plastic shell inside it, ensuring that it will be delivered without damage. The artwork is simple, direct and elegant, mainly focused on a picture of the unit itself and it promotes its most significant features.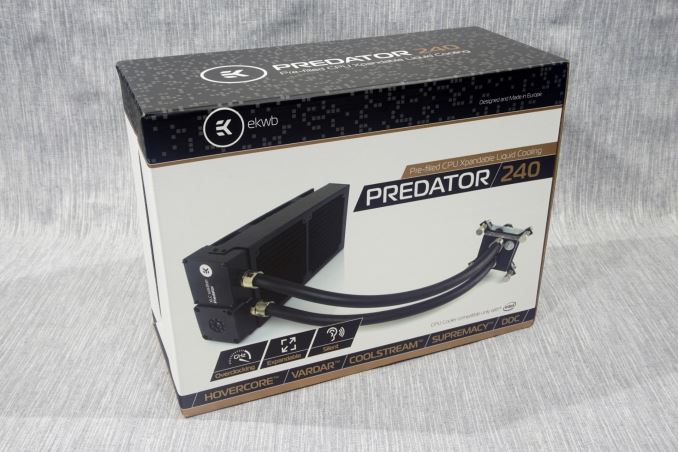 EKWB supplies the most basic bundle that we have ever seen coming with an AIO cooler. Inside the box we only found the power cable that is necessary to power the unit (a derivative of a SATA power cable), a few mounting screws, a Torx driver, thermal paste and a user's guide. The user's guide is by far the most interesting piece of the bundle, being well-written and illustrated, making it very useful. Note however that certain parts of the guide assume that the user is a fairly advanced DIY enthusiast, suggesting, for example, the removal of the CPU's lid or the internal cleaning of the water block. The instructions are detailed enough for an advanced user to partake such tasks, describing the process and the tools/chemicals/substances that may be necessary. However, several of these recommendations are absolutely not for amateurs and could result to major equipment damage when not performed adequately.