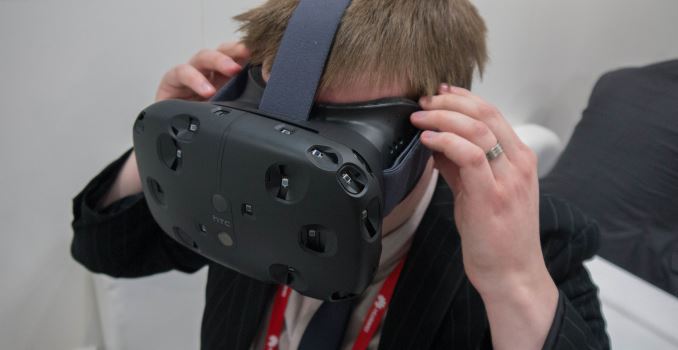 Back in August HTC and Valve announced that the launch of the HTC Vive VR headset would be pushed into Q1 2016, which represented a slight delay from the original planned 2015 launch. While the 2016 launch would represent the time at which the HTC Vive would be widely available for consumers, HTC still planned to get a small number of units into the hands of developers before the end of 2015.
Today it seems that Valve Time has again had an impact on the Vive's launch progress, with HTC announcing that the headset will be further delayed to April 2016. This puts the consumer launch slightly outside the originally projected Q1 2016 launch timeframe, although only by a month at most. Both HTC and Valve deserve credit for being upfront with the delays rather than waiting for Q1 2016 to end before announcing that the launch date has been pushed back.
While the consumer launch of the HTC Vive is going to be later than expected, HTC has announced that they're working to get 7000 additional units into the hands of developers at the start of 2016 so there will be content available for the headset by the time it becomes widely available.
Source: HTC