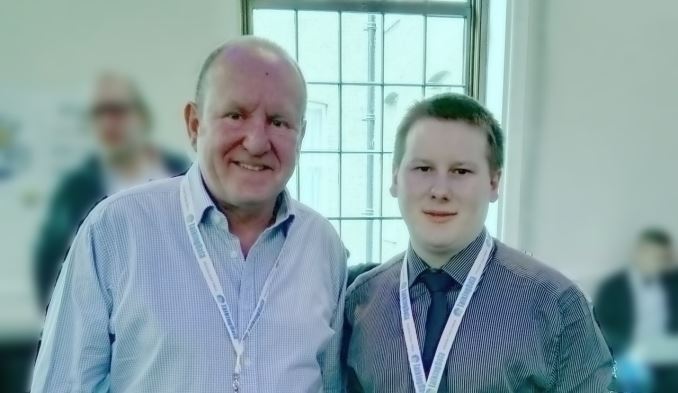 This week I decided last minute to attend PG Connects, a trade show conference on mobile gaming, attended by developers and business looking to promote or sell their games and services. As part of the conference, several presentation tracks relating to mobile gaming, such as promotion, media interaction and 'tales of the industry' were included to help educate the (mostly young) developers present. There were also a few of the old guard in the UK games industry presenting, and I jumped at the opportunity to speak to Ian Livingstone for a quick fifteen minutes.
Ian Livingstone is a well-known figure, particularly in the UK, for the many roles he has played in developing the sector from starting with text and table-top based imagination gaming right the way through to full on graphical immersion.
- Ian started in 1975 by co-founding Games Workshop, the miniature wargaming company that quickly spread as a vestige for Dungeons & Dragons and Warhammer enthusiasts to gain supplies to build battlefields, paint figurines, or teach newcomers. As part of this, Games Workshop brought the official original D&D to the UK.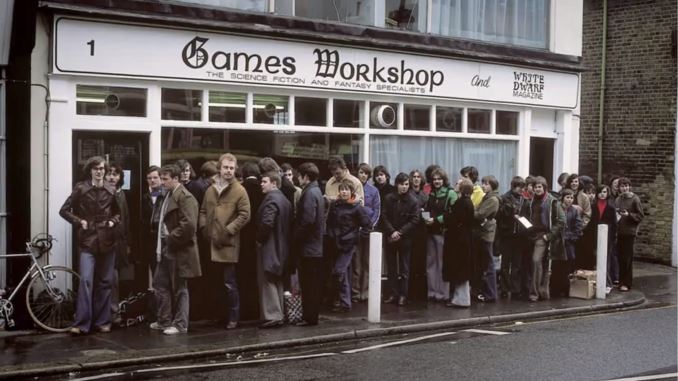 - Ian is also the co-founder and co-writer of the Fighting Fantasy series of RPG novels, part of the Choose Your Own Adventure style of story-telling. This was the 'to turn left, go to page 72' sort of dungeon crawlers that would explain the narrative but still leave the important decisions to the reader. I have fond memories of these books.
- On the videogame side, Ian is the former Executive Chairman of Eidos Interactive, originally investing and doing design work for publisher Domark before it was acquired by Eidos. Part of Ian's role involved securing the popular Eidos franchises and IP such as Tomb Raider and Hitman as the industry evolved. Eidos was acquired by Square Enix in 2009, and since then Ian has been a champion of the UK games industry. In 2011, he was tasked by the UK government to produce a report reviewing the UK video games industry, described as 'a complete bottom up review of the whole education system relating to games'. Ian's current interests, aside from promoting the strength of UK gaming, involves investing in talent for the gaming industry and the future.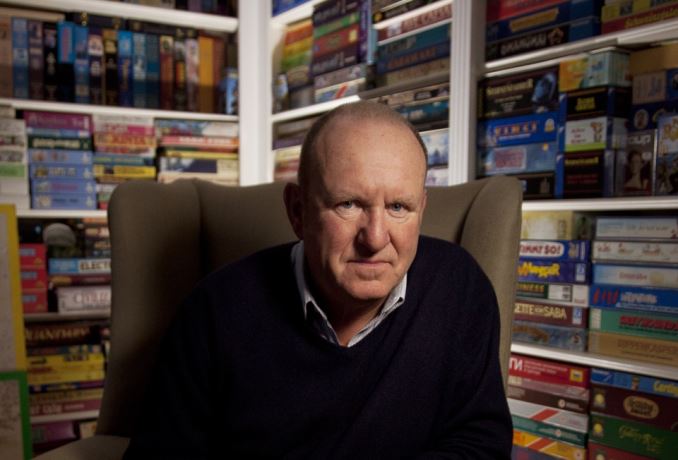 - In recognition for his work, Ian was appointed an OBE and CBE for services to the gaming industry, won the BAFTA Interactive Special Award and Fellowship, a British Inspiration Award and has an Honorary Doctorate of Technology by the University of Abertay, Dundee. He currently holds the role of Chairman at several gaming companies (Playdemic, Midoki, Sumo-Digital, Playmob, and Antstream), non-executive directorships (Creative Industries Federation, Creative England, Young Rewired State) as well as a GamesAid Trustee, an Executive Advisory Board Member of Game City and Adviser to the British Countil.
Virtual Reality
Ian Cutress: What are your thoughts on VR (Virtual Reality)?
Ian Livingstone: Technology evolves in the gaming industry like no other entertainment industry. There's always a new platform that comes along that gets people very excited when it comes to leveraging their content to new areas, new technologies and new audiences. Of course VR is causing that excitement right now. We have seen in previous years, and not too long ago, places like Facebook became a great platform for commercial games and mobile became an amazing platform for games people who didn't even think of themselves as gamers. It became a mass market entertainment industry because of Apple coming along with swipe technology and then everyone was able to play a game. People were no longer intimidated by sixteen button controllers which was the realm of console gamers. So then video games become a mass market if it is intuitive - if people don't have to learn any particular rules or even learn how to play. Therefore I would hope that VR, at the starting point, is a mass market entertainment device in allowing people to play intuitively.
Now clearly Mark (Zuckerburg) didn't buy Oculus merely as a games platform – he sees it as an immersive social platform that will include games but it is going to be much wider in scope. But from a games point of view it is a fantastic opportunity yet again, allowing people to have experiences they couldn't have without it. My worry about it is that it is going to be too much content on a device that is going to be too expensive at launch.
IC: So your thoughts on $600 for Oculus?
IL: It's a lot. In many ways it is a peripheral, and peripherals have never been hugely successful unless they became the technology of the day. So a peripheral-based idea like Guitar Hero – it was hugely successful and people were prepared to pay a lot of money for a single trick device. Clearly VR gives you the scope to play many games on the device but in short term as far as developers are concerned they are more likely to be getting revenue from the hardware manufacturers rather than consumers as it is sort of a strange launch point because of people being wary of VR, not being used to having a device around their head for more than five minutes when playing games, or motion sickness due to any sort of acceleration that makes some people feel a bit queasy. I think there's a huge amount of excitement, a huge amount of opportunity, but it's not going to be a slam dunk. I think there's going to be a lot of people who don't succeed but there's going to be some fantastic success stories.
IC: When you say succeed; are you speaking more on hardware of software?
IL: On the software side. I mean everyone seems to be creating some sort of VR opportunity today and the consumers can't possibly digest it all. I'm just caveating the excitement behind VR with a little bit of realism! This is quite a change in games.
IC: What price would a headset have to be more widely accepted?
IL: One of the issues is that you can buy a console for less!
IC: So does a VR headset have to be an integrated gaming system on its own, or does it have to reduce down?
IL: I would think it has to reduce down to that $150 mark. At $600 it can't be a mass market proposition today. But as we know, technology always starts off expensive – the early adopters are going to buy it no matter what the price and over time the market will sort out what price it should be in order for it to be successful. But it many ways, hardware is a tough business to be in. I mean Sega pulled out of hardware, Nintendo has had its highs and its lows in hardware. It's a tough business, and by comparison software is a lot easier.
IC: How many of the headsets have you tried personally? Any favourites?
IL: I've tried three, but I don't feel qualified to comment on any in particular! I've enjoyed the experience if there's no acceleration involved because I do feel a little bit queasy. Apart from games I have toured the Serengeti and climbed a couple of mountains, and that has been fantastic. I've sat in a cockpit of a plane too.
IC: Today in your talk you mentioned that the App Store and Google Play were essentially the world's largest shops with the smallest shop windows, referring to the top lists where everyone is trying to game the system. Is there anything that could be done to improve it? Is this even a problem?
IL: I think everyone is tired of seeing the same top ten! Users want to know more, so the App Store has to give a way for greater discoverability for great games that aren't being seen. That is easier said than done, and there isn't a single answer. But I know it would be welcomed by consumers and creators alike.
The UK and Gaming Education
IC: What makes the UK a good place to make games? We've seen other regional industries dissolve but the UK is still strong.
IL: We have a rich heritage of making games, and got off to a flying start in the 1980s when kids were coding in schools – plus we are a naturally creative nation with our film, our fashion, our music, architecture, design, our publishing and now of course our games industry. We have that ability to create entertainment that resonates with global audiences and most of our content is admired around the world. We have that ability to create unique entertainment – it's a magic fairy dust that makes you come back time and time again and we punch way above our weight in content creation. So combine creativity with the early adoption of technology and hey presto: video games!
IC: Are there any video games made in the UK that you feel don't get that 'made in UK' recognition?
IL: There are many cases of games that people would not know have originated in the UK. Grand Theft Auto V, developed in Scotland by Rockstar North, the incredible and largest entertainment franchise in any medium and not always known that it was developed in the UK. The success of companies like Jagex with Runescape, or that originally Tomb Raider was developed in the UK. Games like Football Manager probably have been mostly acknowledged as being from the UK! But companies like Creative Assembly with their Total War series, or Moshi Monsters, CSR Racing. There's a huge list of content and new successes – Batman from Rocksteady for example. The list is seemingly endless, but most people assume that video games are developed in the United States or Japan, so they don't get recognized as being from the UK, plus we're not very good at blowing our own trumpet! We don't shout about our successes. That's why I always try to get the message out to media, to parents and to investors that we are very good at making games, it's a great British success story, it's a proper job and it's a real investment opportunity – so go for it.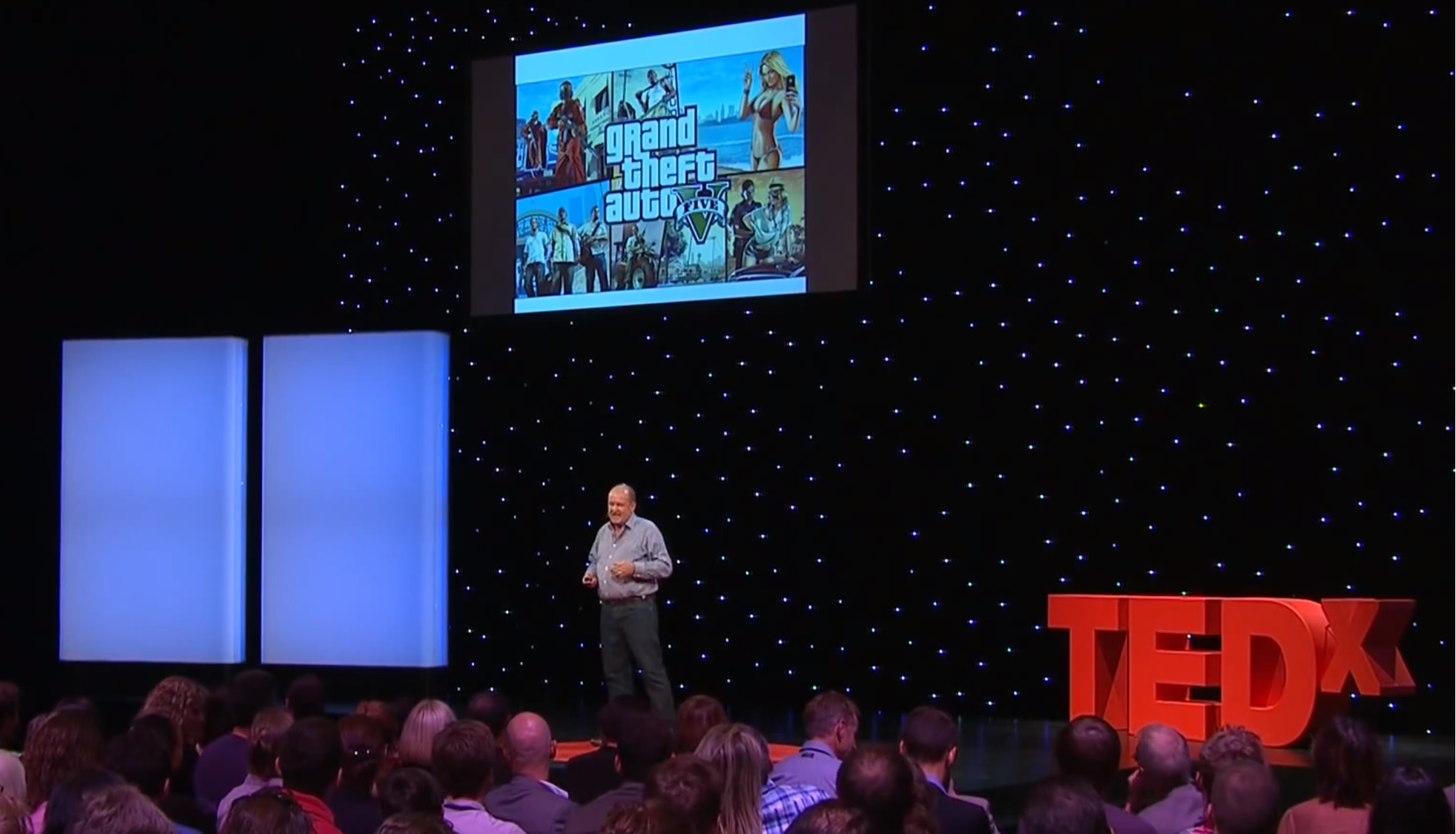 Ian Livingstone's TEDxZurich talk on 'The Power of Play'
IC: You've been working with the UK Government on a number of projects for the gaming industry. Can you talk about what you've done in this field in recent years?
IL: I'm delighted the way the UK Government is now very supportive of the video games industry here. I've worked a lot with Ed Vaizey, the Culture Minister, on a number of projects. I was chair of the Computer Games Skills Council for Creative Skillset for seven years and we mapped out every university course with the word 'games' in them. Out of the 144 courses, we only felt able to accredit ten of those courses as being fit for purpose to earn the Creative Skillset Kite at the time.
As an industry we're struggling to find enough computer programmers of a high enough quality for some of the games in development. It was crazy that in the early days we had so many young people unemployed and we were so good at making games and programming that we had to outsource production overseas. Also the fact that a lot of our (UK) companies had to be bought out because they couldn't access finance because the investment community didn't understand the value of digital intellectual property or the ability to scale great games very profitably and globally.
So the government tasked Alex Hope (the Managing Director of Double Negative, a major UK video effects studio) and I to write a review called Next Gen which was published by Nesta and we made twenty recommendations about education and additional education (for the skills related to the gaming industry). We found that IT taught in schools was largely a strange hybrid of office skills. Kids were being bored to death with Word, PowerPoint and Excel. Against all odds we were actually putting them off technology while they ran their lives through social media, using a phone as almost a part of their brain. Effectively ICT was teaching kids how to read but not how to write. They could use an application but not make an application. They could play a game but not make a game. What we wanted to do was turn them from consumers to creators of technology, so our number one recommendation in Next Gen was to put Computer Science as an essential discipline on the national curriculum. Next Gen came out in 2011, and the Department for Education at first said they weren't interested in our recommendations and that ICT was perfectly fine. It might have been fine for what it was but it was outdated, outmoded and absolutely no good for the 21st century skills required.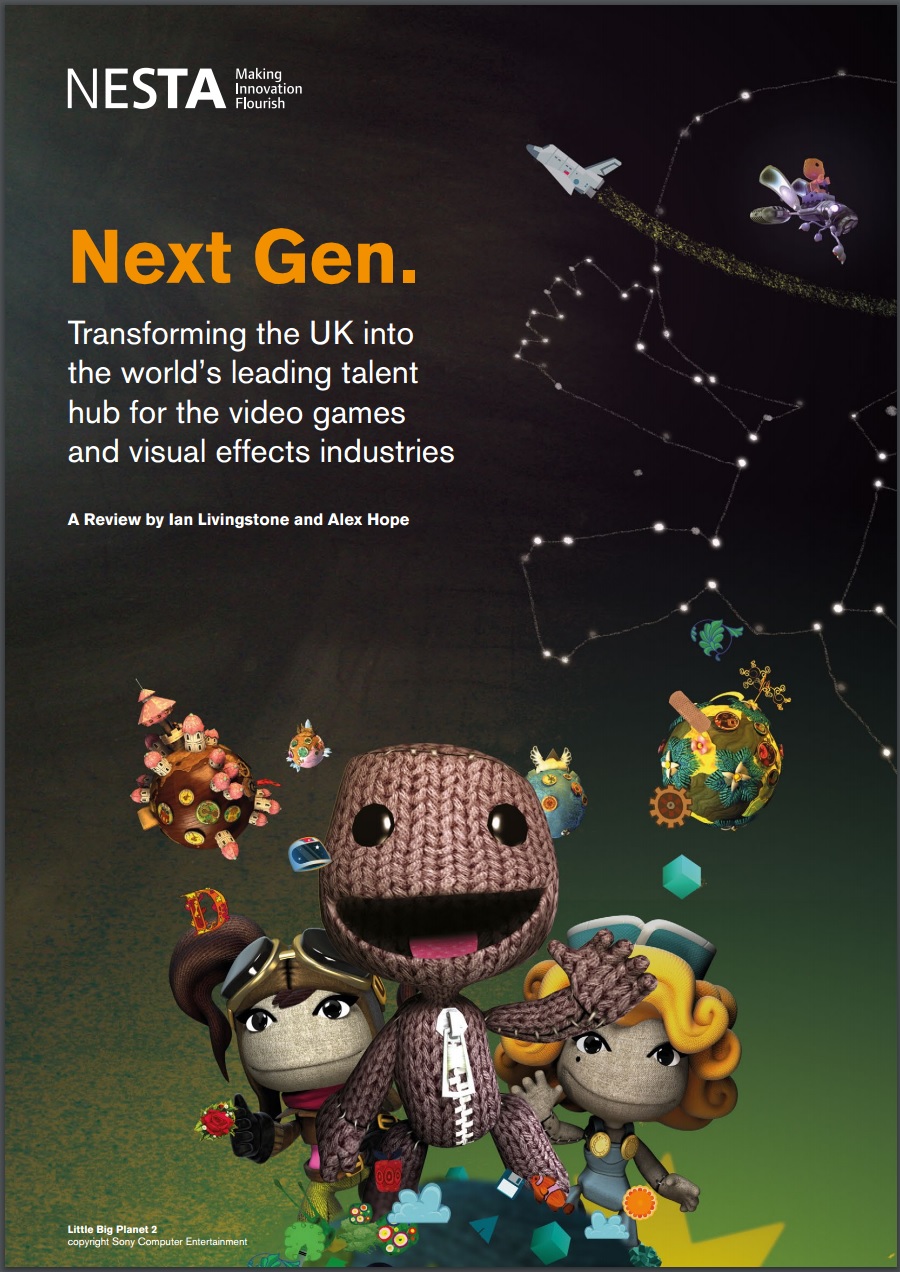 So we started the Next Gen Skills Coalition backed by UKIE, the trade body association for UK Interactive Entertainment, for campaigning and talks and being mad campaigners for about four years when we finally got to meet Michael Gove's (the Education Minister at the time) special advisors. Eric Schmidt (current Executive Chairman of Alphabet, formerly Google) also referenced Next Gen in his MacTaggart Lecture in 2011 as part of the Q&A. We finally got to meet Michael Gove himself, and to his credit he isn't always Mr. Popular when it comes to further education, but he did take on-board our recommendations and said he would change the curriculum. 2014 saw the new curriculum coming to English schools so now every child can have the opportunity to learn how to code, and more importantly how to think computationally, problem solve and give them better skills for the 21st century and for jobs that don't yet exist rather than training for jobs that will no longer exist. So we're getting from the passenger seat to the driver seat in technology and hopefully the UK might be able to create the next Google, Facebook or Twitter, as well as its games.
There are a lot more university courses now accredited aside from those initial ten, but the important thing was changing the curriculum in schools, moving away from entry level digital literacy to a much higher set of skills. Not everyone is going to become a coder or a programmer but they should understand how code works to be a true digital citizen. You have to understand its place, so I think digital literacy is as important as literacy and numeracy for the 21st century and you could argue that computer science is the new Latin because it underpins the digital world in the way that Latin underpins the analogue world. So we have to think about digital creativity and to make things interesting – get kids to build an app, make a game, build a website, do some robotics and to learn by doing in order to create.
I think games are also misunderstood as a medium. You can park your prejudice against one or two titles and think about what is happening when you play the game – you problem solve, you learn intuitively, you're in a fair and safe environment, you're almost incentivised to try again, you're not punished for your mistakes and it enables creativity. Like Minecraft where you are building these wonderful 3D architectural worlds like digital Lego and sharing them with your friends. For me games are a wonderful learning tool, and why can't learning be fun and playful – there's no reason not to be.
The second thing with Ed Vaisey is that he did understand the need for access to finance and helped bring about the introduction of tax credits because film and TV have already had that access and the games industry has never had any help. There's no BFI (British Film Institute) or Film Council equivalent. There were certainly no tax incentives. So now we've got production tax credits so we can build games that would not ordinarily have been built from a cultural sense or from an economic sense.
IC: When you see somebody that has a good idea for a game or for content, what is the barrier to production (talent, financial, etc.)?
IL: All of the above!
IC: Are there any current bottlenecks?
IL: The best thing to do is to make a game, learn from your mistakes, and then make another game. Fail fast. There's no point in saying you had an idea for a game – having the idea is very easy and we can all say that. You have to find out if you're up to doing it. But don't be put off by failure – failure is just success in progress. Angry Birds was Rovio's 51st game, not their first game. So you have to have some real passion and follow your heart. Hopefully one day you will find an audience and find a way.
IC: What are your current projects?
IL: I'm currently applying to open a free school (a non-profit, state funded, but not run by the state, similar to an academy, subject to the same rules as state schools). Its aim is to be the flagship school on all the things I've been campaigning for. So more creativity in the classroom, more computer science, more computational thinking, more project based work and more learning by doing to get people creative in games as a cross disciplinary approach to problem solving rather than rote learning of siloed subjects. It will have greater engagement and greater traction with kids because Generation Z is different. They naturally collaborate, they naturally share, and collaboration shouldn't be seen as cheating because it's what we do in the workplace. So let's work with that and bring the workplace closer to the classroom and vice versa.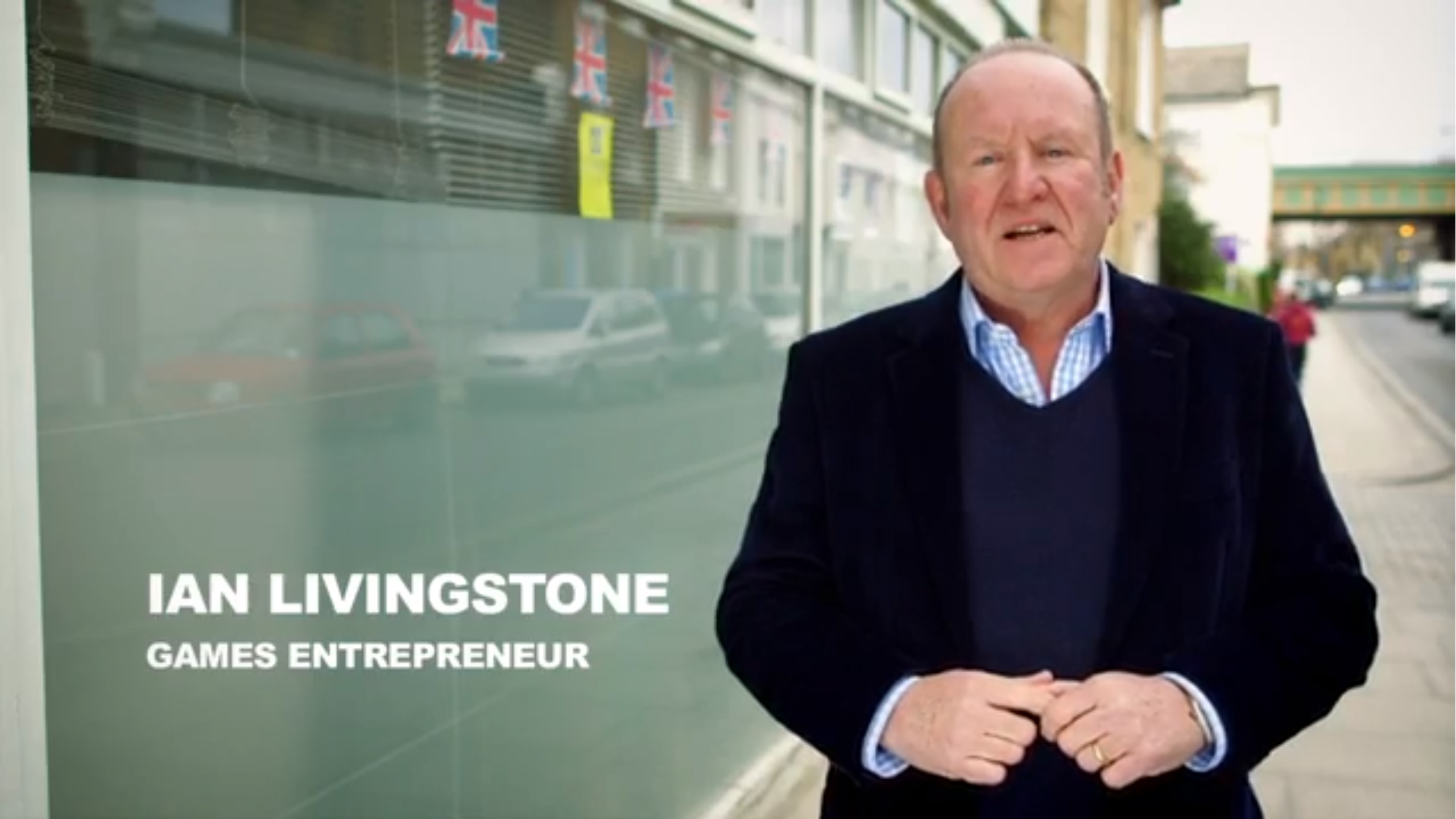 Many thanks to Ian for his time at PG Connects, and best of luck in his future endeavours. Hopefully in a few years we can loop back and get his opinion again on how the industry is changing.
Relevant Links
Ian Livingstone's Twitter: https://twitter.com/ian_livingstone
Next Gen Report: http://www.nesta.org.uk/publications/next-gen
The Power of Play, Ian Livingstone's TEDxZurich talk: https://www.youtube.com/watch?v=58P8JU5p_Z4
How British Video Games Became a Billion Pound Industry (BBC): http://www.bbc.co.uk/timelines/zt23gk7
Eric Schmidt's MacTaggart Lecture 2011: https://www.youtube.com/watch?v=hSzEFsfc9Ao
Creative Skillset: http://creativeskillset.org/
Free School Application: http://www.bbc.co.uk/news/technology-29550486